We've gathered together ten of our most popular stories showcasing hotels either in far-flung locales or that provide a sense of separation — a couple things you might prefer when we're all traveling again.
Many of you, it is certain, have stayed at some of the hotels featured in the stories below — but given their remote locations or the level of demand for a room, chances are that many more of you haven't. Tablet features thousands of widely accessible hotels in big cities and major tourist destinations, and we also feature hotels that to visit would be an infrequent or even once-in-a-lifetime endeavor. That's a big part of their charm.
But maybe, after COVID-19 — after we've all spent an extended amount of time in our homes, not traveling — maybe after this is all over you'll be newly inspired to go someplace different, or someplace far off the beaten path. Someplace where not a lot of other people are going, or where you'll have plenty of room to yourself.
Someplace like these hotels.
Where the Sidewalk Ends
FAR-FLUNG HOTELS FOR A FANTASTIC JOURNEY
Nothing inspires feelings of childlike amazement like finally arriving to a far flung destination you'd dreamt of visiting for years. Those are the moments we live for, and they're the kind of moments this collection of hotels aims to provide. Their remote locations can mean a long and complex journey is required to reach them, but fantastical landscapes and otherworldly ambiance make the payoff immeasurable. If this isn't where the sidewalk ends, it's close enough.
The World Is Yours
HOTELS YOU CAN HAVE TO YOURSELF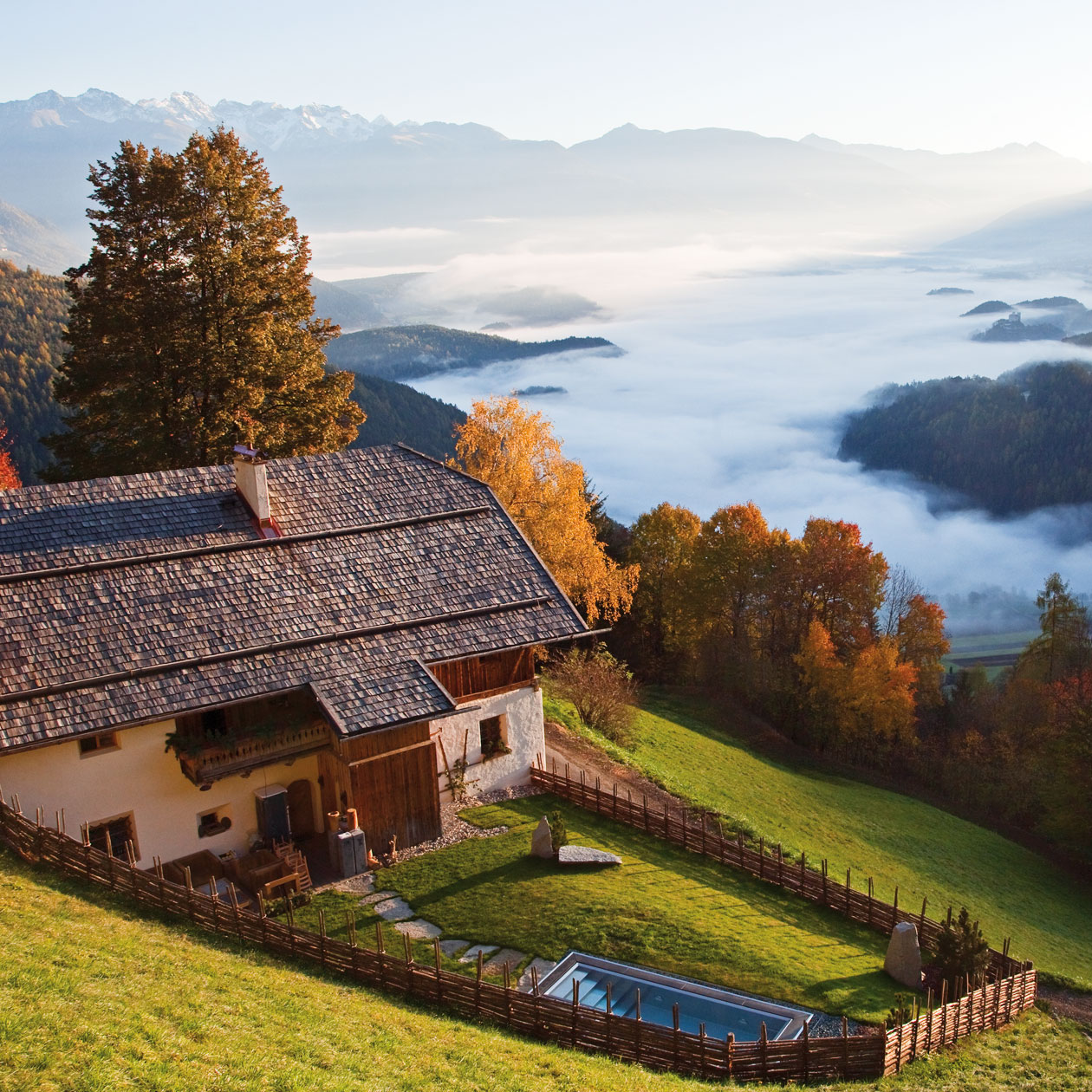 Jean-Paul Sartre famously wrote that "Hell is other people," and while it's an extreme stance, you don't need to be a hardcore existentialist to sympathize with his basic point. Sometimes you just want to be alone with no more than a few friends or family members. For those times there exist small hotels with only a handful of rooms, making it possible to book up the entire property and be the master of your domain.
Hang In There
CLIFFTOP HOTELS OF THE HIGHEST QUALITY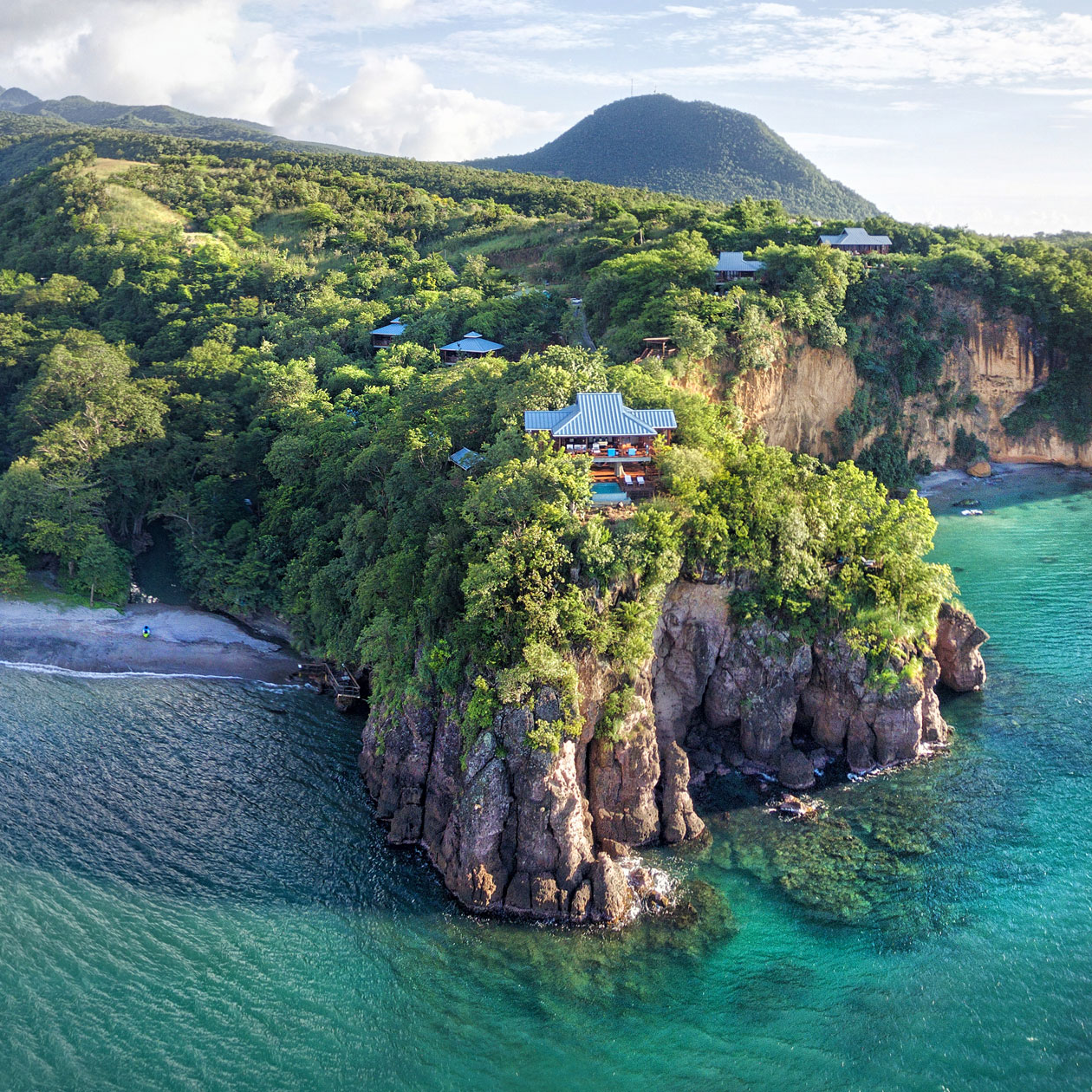 The benefit of a seaside clifftop hotel is that, in one direction at least, there are no people — just open vistas of brilliant blue surf and sky. Another benefit is, as a wise man once said, "the ocean looks cooler from up high than from down on the beach." We couldn't agree more. Enjoy the views.
This Must Be the Place
A COMPLICATED JOURNEY TO MARFA, TEXAS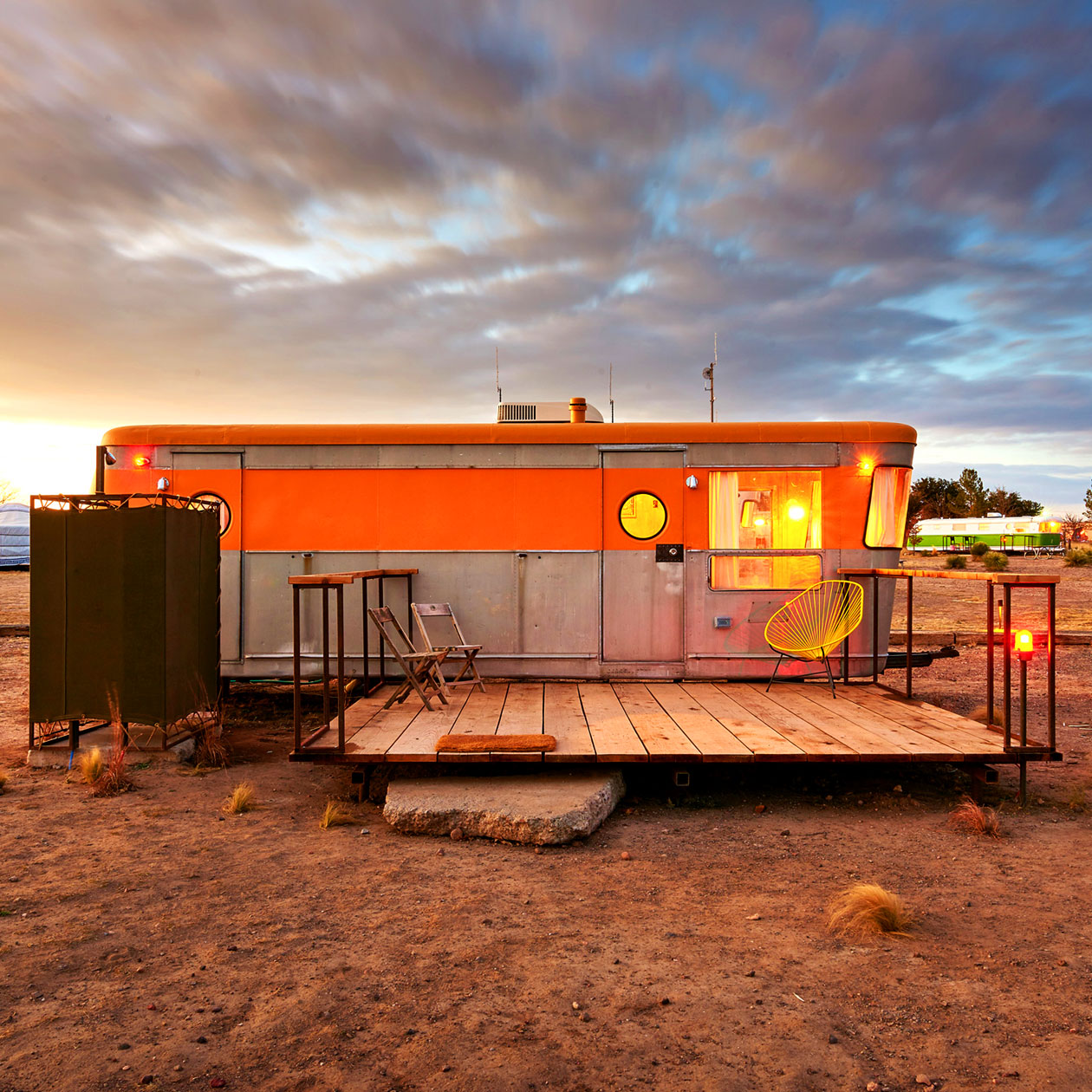 Sometimes you just need to get out of the city. The crowds, the congestion, the options — it gets oppressive, and you need a break from the noise. Sometimes you need a place like Marfa, even if Marfa doesn't need you. City life assaults from the outside, heaping itself upon you. But out in the high desert of West Texas everything stands back, gives space, and asks you to work from the inside. "What can you bring to this?"
Call of the Wild
12 HOTELS FOR A DIFFERENT KIND OF CAMPING
Have you ever wanted to go on a camping trip but (a) you have no gear, and (b) you'd have no idea what to do with it even if you did? It's a dilemma faced by many urbanites. These hotels are a good first step toward sharpening your outdoor skills. They provide a camping experience that will immerse you in the unpredictability of nature — to a point. Your stay will probably feel more like a Patagonia ad than a Bear Grylls expedition, but we won't judge you if you want to tell the city slickers back home that you were attacked by two, nay, three venomous snakes! And you slayed them all! With your bare hands!
Grand Designs
MONUMENTAL HOTELS AND NATIONAL PARKS
National parks are a country's most important natural attractions — so valuable, so meaningful, and so precious that it's necessary to preserve and protect them for future generations to enjoy. For all our bias, we're not sure a hotel exists that can compete with the majesty of a Grand Canyon or Grand Teton. But these examples — located in or near some of the world's top national parks — are grand in their own right, and are designed to ensure that your stay inside is almost as impressive as the scenery outside.
Where the Bungalow Roam
FREEDOM IS A CALIFORNIA COTTAGE HOTEL
These days, California is a convenient travel destination. But it wasn't always so. Generations of pioneers endured arduous journeys across the American West in search of more room for themselves, their families, and their dreams. It's no wonder then that California, the pinnacle of that westward progress, has so many hotels that offer some sort of detached, freestanding accommodation: bungalows, cottages, cabanas, casitas, or even full-on houses that give guests more privacy and more space.
Ghost Town
THE REMARKABLE HISTORY OF DUNTON HOT SPRINGS
Dunton was founded in 1885 as an unincorporated mining town, and soon became a ghost town — then it was transformed into one of the most remarkably creative hotels you'll ever see. Dunton Hot Springs is a complete original. It's almost insulting to describe it as being just a hotel. Set in isolated southwestern Colorado, an hour's drive from the closest town, this is a place that took the bones and buildings of an old mining town — abandoned over a hundred years ago — and used them as the foundation for a luxury resort, all without letting the old-West spirit of the place evaporate into kitschy superficialities.
Far & Away
OUR FAVORITE HOTELS FOR A DESTINATION WEDDING
A destination wedding can take place virtually anywhere — it's all relative, of course. But you're not here to see just anywhere. You're here to see a list of spectacular hotels in exotic locales, so that's exactly what you shall have.
We polled our NYC-based staff for the exotic or far-afield hotels where they'd most want to have (or have already had) a destination wedding. If you've ever wondered where the experts at a boutique travel website dream of having their big day, you finally have your answer.
Houses of the Holy
14 HOTELS MADE FROM OLD MONASTERIES
It's ironic that so many hotels are made from old convents and monasteries. What were once sacred spaces dedicated to service and quiet contemplation have been converted into destinations that are not unfamiliar with a bit of boisterous hedonism. These hotels split the difference. Their monastic history makes them ideal for some rest and reflection, but there are also plenty of modern amenities in which to indulge.