Some of the best hotels were created not by a team of architects and designers, but by one or two ambitious visionaries with little more than a desire to get the details just right. Particularly in France.
Some people take it for granted, others have never had the opportunity, but staying in a smaller, owner-operated hotel is a transformational experience. There's a level of intimacy that isn't for everyone. In many cases, you're entering what's effectively someone's home, a place they care for like a child. That can be intimidating if you're used to the anonymity afforded by the crowds at larger properties. But if you open yourself up to the human connections that can be made between yourself, your hosts, and the few other guests, you won't regret it.
We're always in search of accommodations that go a step further, combining intimacy with character and creativity; the heart of the owner poured into every detail. It doesn't take a team of architects, designers, contractors, and consultants to make a great hotel. Some of the world's best were opened by one or two ambitious visionaries with a passion for personal expression and genuine instinct for hospitality. That's the sweet spot for us.
To create and run a small hotel is a gamble. COVID certainly reminded us of that. Not everyone can carry the weight of the risk. Those who do, though, have a belief that sharing their work is a reward unto itself. Financial success is key, but these hotels are true labors of love, and you'll find more that fit the description in France than perhaps any other country. We've singled out some of our favorites below.

Dinan, France
La Maison Pavie provides a picture of what Brittany must have looked like during the Middle Ages. The original owners meticulously restored a 15th-century building — the birthplace of explorer Auguste Pavie — treasuring such features as the wattle-and-daub walls, massive exposed beams, and even a "pattes de lion" fireplace. For current owner and your host Sophie Bannier, this boutique bed and breakfast in Dinan is no less a personal passion.
Montréal, France
At the heart of a medieval village in southwestern France you'll find the dream of founders Annie and Colin Moore. Camellas-Lloret Maison d'Hôtes is a small hotel for the apartment-sharing era — a beautiful little guest house that dates back to the 18th century, featuring just four stylish bedrooms, plus one more expansive garden apartment.
Nancy, France
A charming 18th-century aristocratic residence in the historic heart of Nancy has been preserved for the next generation in the form of a luxe little boutique-inspired hotel. Maison d'Hôte de Myon is true to its historic inspiration in spirit, but its details have been chosen by the keen contemporary decorator's eye of owner Martine Quenot; its ten rooms, lofts, and suites mix period architecture and eclectic design.
Sainte-Colombe, France
This stately house surrounded by vineyards in Saint-Émilion, one of Bordeaux's most storied wine-producing regions, is a luxury boutique hotel that's dedicated to "slow life." With help from your host Mélanie Zontone you'll trade the frenzied activity of modern urban life for vineyard views, country air, rambling gardens, and plenty of the food and wine for which the French countryside is justifiably famous.
Riez, France
Surrounded as it is by fields of lavender and cypresses, Riez is just about as Provençal as a village can get. The Hôtel des Colonnes is a thoroughly renovated 17th-century mansion, and in its present form it contains a mere three rooms, all of them decorated by your host, Geraldine Manivet, in a detailed, highly individual style, full of antiques, objets, and other examples of local color. They're fairly spacious as well.
Ablon, France
Just inland from Honfleur, by the mouth of the Seine, Le Domaine d'Ablon offers a high-end, boutique-sized Norman country escape — an estate whose original barns and buildings have been divided by owners Christophe and Véronique Delaune into suites or converted into self-contained cottages. It feels rather more like a luxe little village than an ordinary luxury hotel, which can only be a good thing.
Saint-Front-de-Pradoux, France
The wine-rich Dordogne countryside is the setting for the Château La Thuilière, a 19th-century Tudor-style manor house carefully overseen by owners Stefan and Laila. The house's immediate surroundings are appropriately bucolic, and the interiors present a richly textured fantasy world in the public spaces, and a calmer, more restrained elegance in the five unique rooms and suites.
Castéra-Verduzan, France
Baptiste Ramounéda left home to work in the fashion business — only to return, 15 years later, to the restaurant his great-grandmother had opened in 1935. The result is Auberge le Florida, whose farm-to-table kitchen now features veterans of Michelin-starred restaurants, and whose four unique contemporary-luxe rooms have transformed this classic Gascon house into an extraordinarily stylish boutique hotel.
Coucy-le-Château, France
In the village of Coucy le Château, a Parisian couple with an artistic bent has established a small and very stylish bed and breakfast. Chez Ric et Fer, named for Richard and Fernanda, contains just two rooms and a suite, each one a charming homage to the late-Modernist style of the turn of the Seventies. It's a splendid place for an uncomplicated getaway, but there's also history to be found here.
Saint-Martin-d'Uriage, France
After years running the kitchen at a two-star Michelin restaurant in the French spa town of Uriage-les-Bains, chef Christophe Aribert snapped up an old chalet nearby, thoroughly restored it, and opened an innovative new restaurant and hotel. Eco-friendly Maison Aribert has just five sleek and luminous suites, all furnished with one-of-a-kind antiques, original artwork, and private terraces overlooking the wooded surroundings.
Caen, France
Right at the heart of the Norman city of Caen, Chez Laurence du Tilly is exactly what it sounds like: Laurence's place. This Laurence's career was made in the Parisian advertising world before she transformed herself into a stylist, and transformed a lovely hôtel particulier into a maison d'hôtes whose three apartments combine low-key residential good looks with livable comforts and so-called American kitchens.
Ingrandes, France
Behind every elegant country getaway, there's a lady of the house with impeccable taste. In the case of the Saint Victor La Grand' Maison, the lady in question is Marie Rouet Grandclément, a lifelong native of the Berry region who snapped up a 16th-century hilltop chateau in 1981 and spent three decades carefully renovating it. The result is a picturesque boutique hotel that looks straight out of a magazine spread.
Saint-Georges-sur-Moulon, France
A few minutes from the old city of Bourges is a perfectly atmospheric 18th-century château surrounded by perfectly tranquil gardens and woods. Under the loving care of Jean-Luc and Maria Charpagne, the Château retains much of its historical ambience, both in the Aria rooms with their original woodwork and in the Concerto rooms, where contemporary construction is the backdrop for antique-style furnishings and objets.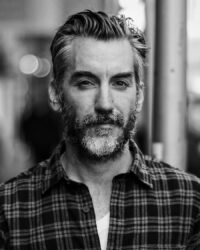 Mark Fedeli is the hotel marketing and editorial director for Tablet and Michelin Guide. He's been with Tablet since 2006, and he thinks you should subscribe to our newsletter.