The only thing boutique hotels have in common these days is a desire to be different. You know it when you see it, and you'll see it at these hotels in Paris.
What even is a boutique hotel anymore? Damned if I know. It's easy to think of them as being small and independent. Those descriptors haven't been accurate in years, though. The rock-star hoteliers who helped define the genre are still creating groundbreaking new properties, but they're as likely to have 200 rooms and corporate overlords as not.
If there's anything that binds boutique hotels these days, it's that they're not content to be conventional. Some are big, some are small, some are indie, some are chains. All have that ineffable thing that steers them away from the middle of the road. An aesthetic. A vibe. You know it when you see it. It's like when college rock went mainstream back in the late '80s and early '90s, jumping from the far left of the FM dial to the primetime blocks of MTV. The medium might've changed, but the sensibilities stayed the same.
The Paris hotels below are, without a doubt, boutique hotels. They strive for singularity. They have something to say, and they're fine if it's not what you want to hear. In a city known for hotels that exude personality — seriously, check out our Paris selection — these are some of the boldest.

Paris, France
The location, where the 10th meets the 3rd, is one of Paris's emerging hotspots, closer to Canal Saint Martin and the upper Marais than to any of the typical tourist destinations — it's largely uncharted territory for hotels, and there's no better feeling for a boutique hotelier than breaking new ground. Architect Philippe Medioni breathed new life into this once-derelict space, decorating the Providence in a style that's pure urban Parisian romance.
Paris, France
A hipster-friendly hotel located in an old textile workshop in the quickly evolving Parisian neighborhood known as Little Egypt. Edgar is actually the name of the son of Guillaume Rouget-Luchaire, the creative visionary behind the project. After closing his restaurant on the Marais, he snapped up the dilapidated factory. The result? A quirky but upscale boutique that feels like an indulgent large-scale art installation with a chic breakfast and complimentary bicycles for an impromptu spin around the second arrondissement.
Paris, France
Designers Delphine Sauvaget and Pauline d'Hoop, of l'Agence Favorite, are well known for a series of hip restaurants, and they've been given carte blanche for C.O.Q, their first hotel project. The result is a piece of serious design work, a proper high-quality (if low-frills) hotel, with a vibe that's low-key and homey — fitting, given that in this part of the Left Bank, near the Place d'Italie, the most likely competitors are apartment shares, not boutique hotels.
Paris, France
Studio 54, New York's most notorious nightclub, is an ancestor of sorts (via Ian Schrager) to the whole boutique-hotel trend. But imagine its Parisian equivalent shutting its doors for a renovation and actually becoming a luxury boutique hotel, and you've got the basic idea of what Les Bains is all about. In the late 1800s it was a public spa, and by 1980 Les Bains Douches was a bona fide den of celebrity-studded iniquity.
Paris, France
The ultra-chic Château Voltaire is named not for the Enlightenment philosopher but for the fashion brand Zadig & Voltaire, for which hotelier Thierry Gillier is better known. For this venture, Mr. Gillier enlisted creative director Franck Durand and the Parisian architecture studio Festen to translate his aesthetic into a hospitality language, and the resulting hotel is every bit as stylish as its star-studded genealogy would suggest.
Paris, France
Hoteliers EVOK, the group responsible for Parisian hotels Brach and Nolinski, have taken inspiration from the most colorful aspects of the Marais, and the proof is in the name: Sinner evokes both the ecclesiastical orders who first established this district and the contemporary pleasure-seekers who visit it today.
Paris, France
Grands Boulevards makes its home in a freestanding house, or hôtel particulier, that dates back to the days of the Revolution. It's a rarity in this busy corner of Paris, and it's hidden from the street, accessible only via a concealed passageway. Inside, a heady design cocktail from Dorothée Meilichzon combines a historical-romance look with a bit of updated country-house style.
Paris, France
It's the oldest story in real estate: the red-light district, down at heel and thus affordable for the creative artists who make up the avant garde of urban renewal, inevitably becomes the up-and-coming neighborhood where the rest of the city comes out to play. So it is with Paris's Pigalle. And eventually, inevitably — if we're lucky — along comes a hotel like Le Pigalle.
Paris, France
In common usage, "chouchou" is a French term of endearment — but in the Parisian hospitality world it's the name of a charming little boutique hotel right by the Palais Garnier. It's chic and colorful, with a surplus of personality, and its diminutive name suits it — in contrast with the self-seriousness of the grand palace hotels, this is a fun and stylish hotel, but also an affordable and accessible one.
Paris, France
Paris being Paris, there's not exactly a dire shortage of sexy hotels. But Maison Souquet, an authentic "pleasure house" in the Pigalle that's been turned into a five-star hotel by designer Jacques Garcia, makes quite a few of them look like cold showers by comparison. Here, just across from the Moulin Rouge, he's created a fantasy that's opulent, mysterious, and just slightly unreal.
Paris, France
Interested observers of the boutique-hotel world have witnessed several evolutions of Philippe Starck's hospitality-design career, and Brach Paris finds him in yet another mood — this hotel, in Paris's 16th, makes an unlikely sort of glamour from the materials of the 1970s, to suit the building's vintage. This means glossy wood paneling, leather, metal, vibrant patterns in earthy colors, and mirrors more or less everywhere.
Paris, France
The Hoxton hotels were, of course, born in the London neighborhood of the same name, so they'll always have a British accent — but their first overseas expansion proves that they're quite flexible in adapting to their surroundings. The Hoxton, Paris is quite an adaptation, commandeering an 18th-century mansion in a particularly hip corner of the 2nd arrondissement and turning it into a chic, modern, and relatively affordable boutique hotel in the Hoxton style.
Paris, France
The renovation of the landmark Louvre Post Office into a hotel brought out the best of the 19th-century Haussmannian structure's glamorous side. The lobby level is a postmodern period piece, a fantasy that evokes the romance of travel in a bygone era. Meanwhile the rooms and suites are as contemporary as they come, and decorated with a wealth of mail-themed art. Notably, some face inwards, over the restaurant's "sky garden."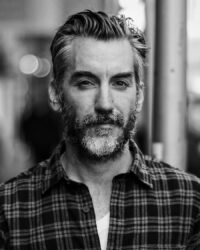 Mark Fedeli is the hotel marketing and editorial director for Tablet and Michelin Guide. He's been with Tablet since 2006, and he thinks you should subscribe to our newsletter.