Morocco's labyrinthine medinas were built to slow and confuse invaders. Now, those twisting streets are a desirable feature for modern travelers. So are the riad hotels hidden throughout.
Most of us associate Moroccan cities with their medina quarters: walled labyrinths in which curious explorers can find all sorts of palaces, mosques, fountains, and vendors. Legend says they were deliberately built to slow and confuse invaders with ultra-narrow passages and illogical twists. But what might have been an inconvenience for ancient attackers is now a sought-after attraction for modern travelers hoping to lose themselves in the serpentine streets.
And scattered throughout those streets, something equally seductive: riads. The riad — from the Arabic ryad, meaning "garden" — is the quintessential Moroccan residence. Stately and comfortable, their concept was borrowed from the Roman villa and adapted to the region. Riads (or dars) are situated around an interior courtyard, with rooms, windows, and walkways all facing inward, ensuring privacy, peacefulness, and cooler temperatures.
With such a distinctive central feature tucked away inside, riads became a popular home for boutique hotels. Our selection features dozens of them in cities like Marrakech, Fes, and Essaouira. Add in rooftop terraces and stunning views out over the quarter, and riads are the ideal way to immerse yourself in the surrounding culture while getting a uniquely pleasant respite from the bustle outside.
Get lost.

Marrakech, Morocco
The Marrakech medina is in some ways a trip back in time, but this is also a living, evolving city — perhaps nowhere more so than Mouassine, the corner of the medina that's home to Riad Sakkan. This is the glamorous, youthful, fashionable side of Marrakech, which explains why Riad Sakkan is, in contrast with most other riad hotels, so strikingly contemporary.
Marrakech, Morocco
The riad hotels of Marrakech, by their very nature, are small — these walled residences simply don't scale up to grand-hotel proportions. So if you feel like there too many riads to keep track of, you're not wrong. But within the endless repetitions of the form there's plenty of subtle diversity, and what sets Riad de Tarabel apart is two things: its sheer grandeur, and its aristocratic French Colonial style.
Fès, Morocco
Even in Fès, the city that invented and perfected the riad form, Karawan Riad somehow manages to distinguish itself. That may be due to its former incarnation as a 17th-century Maqfia harem-palace, or the decade of renovations by its forward-thinking proprietors. This is a textbook case of translating a classic formula for the 21st century without sacrificing an ounce of grandeur.
Marrakech, Morocco
Brighter, sunnier, somehow friendlier than the average riad hotel — maybe it's the owners, a couple of designers, one Dutch and the other Spanish, but for whatever reason, Ryad Dyor stands out. It's as private as any riad in the medina, but where many go dark and heavy, this one goes for graphic and sun-drenched, a look that's probably more accessible than the traditional riad hotel.
Marrakech, Morocco
You can only make a riad hotel so big. But if you're stuck for size, you can join them together — La Sultana, for example, combines four traditional Marrakchi courtyard mansions into one contiguous complex, and in so doing creates one of the medina's most complete luxury hotels. All that makes for plenty of space to spread out, and the pools, fountains, courtyards and rooftop terraces are seemingly endless.
Marrakech, Morocco
Too often "design" actually seems to mean an absence of design, as though the end goal were to empty the hotel of everything but beds and white walls. You don't need a designer for that, just some movers. Here, in Dar Darma, is an exception: a riad hotel that's quite obviously had some designer attention paid to it, and the result is a six-room fantasy that leaves minimalism in the dust.
Marrakech, Morocco
L'Hôtel has a memorable personality stamped all over it: that of Jasper Conran, favorite designer of Diana, Princess of Wales, and son of legendary luxury designer Sir Terence Conran. It's a bit of a paradox, this kind of design — an enormous amount of work went into remodeling and redesigning this riad, and the result is a hotel that feels as though it's been here forever.
Marrakech, Morocco
Two rooms and four suites is just about as small as riads get, and at Riad Camilia, each one is entirely distinct in décor, though they're all roughly equal parts Parisian- and Moroccan-inspired. A good riad feels like a private residence, and Riad Camilia certainly is that — there's plenty of privacy, and many of the units can be combined for families or larger parties.
Marrakech, Morocco
Old-world Moroccan atmosphere is to be expected from a riad, and 72 delivers. More unusual, however, is the subtle undercurrent of contemporary Italian style that runs throughout the hotel. The proprietors are Milanese, and though they've decorated the hotel with the utmost respect for the local tradition, their design heritage is visible as well, in the form of bold colors and thoughtful compositions.
Marrakech, Morocco
Key to the appeal of a riad hotel is the contrast between its city surroundings — in this case a busy neighborhood at the edge of the Medina — and the serene atmosphere within the riad's walls. Behind a heavy carved wooden door on the rue Sidi Mimoun lies La Villa des Orangers, a pair of early 20th-century residences surrounding a pair of tranquil courtyards, one with an eighteen-meter heated pool.
Fes, Morocco
We've got nothing against riads owned by foreigners, but it's a mark in Riad Fès's favor that its owner is Moroccan, and an architect, no less — the interiors are a good bit more confident than in the average riad hotel, and you can tell it was laid out with some care. It's on the large size for a riad, but the intimate atmosphere and personalized service riad hotels are famous for are there, in spades.
Fes, Morocco
Situated in one of Fes' two medinas, Riad El Amine is a feast for the senses. Classic Moroccan architecture and arabesque design dominate this riad, in extravagant ornateness. The hotel welcomes guests into their quarters with rich, warm colors and tiled floors. Suites feature high ceilings and sitting areas for guests and tea. A courtyard pool's blue oasis serves as the ideal social gathering area.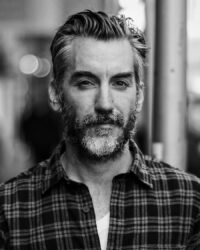 Mark Fedeli is the hotel marketing and editorial director for Tablet and Michelin Guide. He's been with Tablet since 2006, and he thinks you should subscribe to our newsletter.