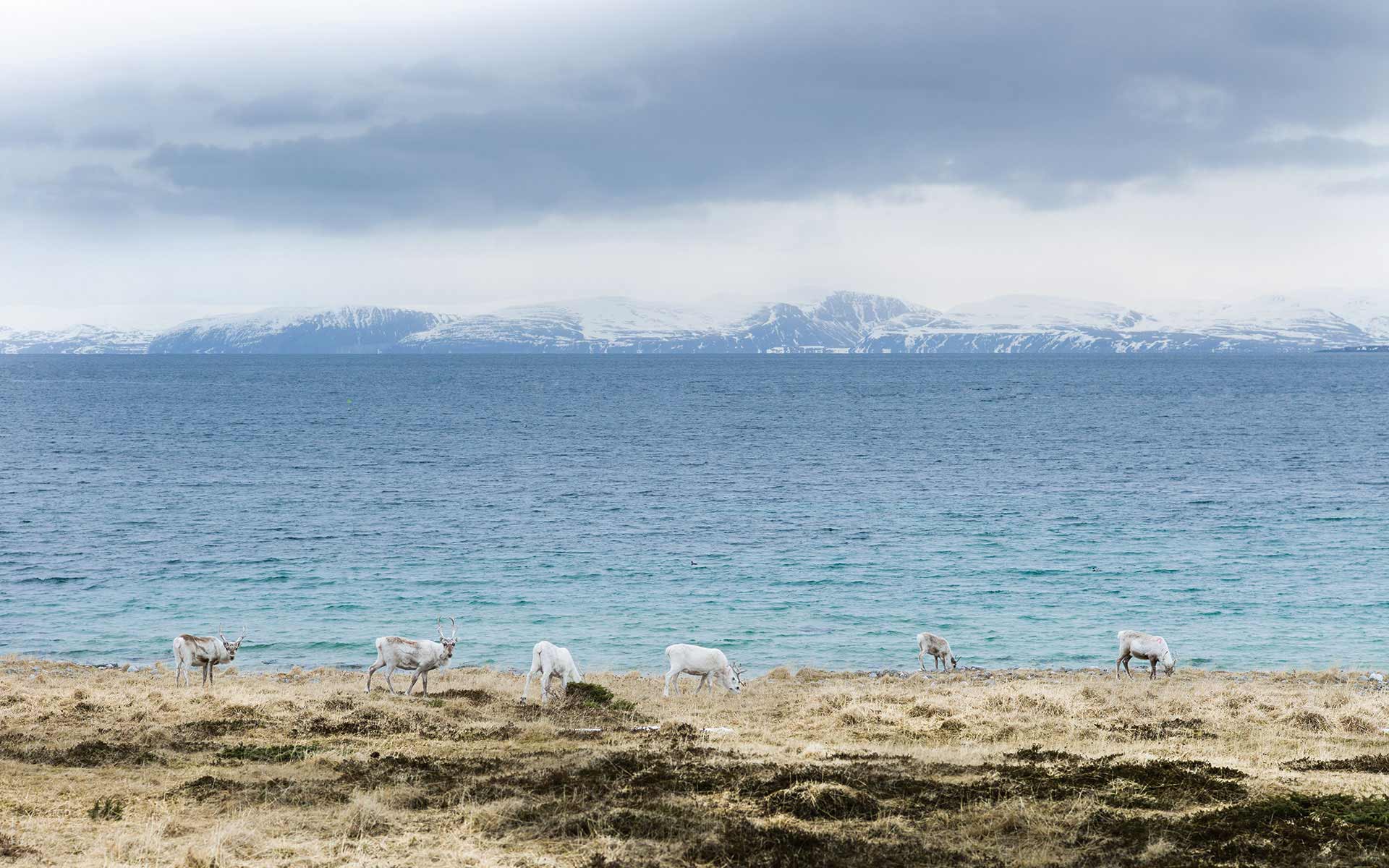 What do you do after closing the world's most interesting restaurant? If you're chef Magnus Nilsson, you go back to where you came from.
When acclaimed chef Magnus Nilsson announced back in May that he would be leaving Fäviken Magasinet at the end of 2019, it was devastating to those of us who are fascinated by unique forms of hospitality.
The restaurant, in a grain house on a centuries-old hunting estate, is one of the world's most well-regarded — if not the most interesting — and despite its remote location in the wilds of Sweden, it's one of the world's most difficult reservations to secure. It might also be the world's most coveted B&B, with six Nordic-chic bedrooms reserved for dinner guests lucky enough to stay over for breakfast the next morning. As a whole, it's exactly the kind of accommodation experience we dream about featuring on Tablet.
For those who were never fortunate enough to make the pilgrimage to Fäviken's intimate 16-seat dining room: something essential is going away. We're losing one of those small, singular places that inspires trips across oceans and continents; long treks to modest locations whose appeal is drawn from the distance that separates them from everyone and everything else. A town, an attraction, a restaurant that creates a destination where there wasn't one before. To visit is to have accomplished something. It is a badge of honor. You are among the brave few.
And now it's over. The 35-year-old is not leaving the Michelin-starred Fäviken because of any discord or strife. The life of a famous chef is becoming increasingly demanding, and Nilsson simply wants to recharge and restart at home, revealing in a statement that he intends to "spend time with my family, reflect, fish, garden, write, rest and get fit, both physically and mentally." There's something appropriate about a chef who is synonymous with authenticity and traditional techniques returning to those fundamentals for his life's next chapter. Getting back to basics makes more sense than opening a 160-seat restaurant in Las Vegas.
Nilsson took over the Fäviken kitchen in 2008. In a few short years he gained global notoriety for impeccable, often spectacular preparations of hyper-local ingredients that his team hunts, grows, forages, and preserves themselves — the majority sourced directly from the restaurant's own 20,000-acre estate. Destination dining should tell the story of the destination, and Fäviken's 30-course tasting menu is an immersive guide to the people and history of central Sweden's Jämtland province and the wider Nordic region.
"In order to have someone travel that distance," Nilsson said about the restaurant, "it needed to be very high quality." And travel people do, to the tiny town of Järpen, some 400 miles north of Stockholm. You don't have to go too much farther to reach the Arctic Circle.
And you don't have to go any farther to be in awe of Scandinavia's breathtaking beauty — a beauty that Nilsson captured with his camera in the book Nordic: A Photographic Essay of Landscapes, Food and People. (Not sure of the difference between the Nordic countries and Scandinavia? Scandinavia is Sweden, Denmark, and Norway, while the Nordic region is all of those plus Finland, Iceland, Greenland, and the Åland and Faroe Islands.)
Nilsson took the photographs while doing research for The Nordic Cookbook, his comprehensive guide to Nordic cuisine and culture. The book is encyclopedic, and does not flinch when it comes to traditional recipes with ingredients that would be deemed controversial by today's audiences (like whale meat). "I don't think it's right to censor culture," he told the New York Times about photos of a whale slaughter in the Faroe Islands. "I could have made the book look like a fairy-tale version of Nordic cooking, but what point would that be?"
In order to make sure The Nordic Cookbook truly reflected its subject, Nilsson eschewed fancy hotels and the more careful ways that writers typically travel for research. Instead, he opted to keep himself fully open and available to any opportunities that might arise. "When I traveled to do my research, 
I usually stayed in people's houses. Quite often I would know one person and go to his town for a specific purpose, and he would introduce me to someone else. And the next thing you know, I'm dangling on a cliff in the Faroe Islands looking for puffin eggs. I slept on a lot of sofas.
"
Our friends at Phaidon have graciously allowed us to reprint some of his photos here. You might not be able to eat at Fäviken, but it's not too late to visit the Nordic countries, and Nilsson's stunning photographs should be all the inspiration you need. (If you do need more, check out our exceptional boutique hotels in Sweden, Norway, Finland, Denmark, and Iceland.)
Through Nilsson's lens, just as through his cooking, you can see that things are done a certain way in this part of the world. There's a proud simplicity on display, but also a meticulousness and a lack of fear — long winters and a reliance on the sea combining to create a sort of necessary daring. Overcoming a harsh environment, particularly as it relates to food, requires an ingenuity that Nilsson fully celebrates in his restaurant. The bold and brilliant ways in which he prepares his dishes at Fäviken are a tribute to the resourcefulness of Nordic culture, and not a personal art project.
"This creative expression is very different from other creative expressions in that it inevitably becomes obsolete if it doesn't give any pleasure," he explained in Interview magazine. "I think cooking is closer to craft than art. I've never felt an interest to conceptualize too far. I want to see people having a good time."
We wish the same to Magnus during his time out of the spotlight. We hope he won't be gone too long.
Nordic: A Photographic Essay of Landscapes, Food and People
Given his first camera at the age of six, celebrated Swedish chef Magnus Nilsson has been taking photographs for over twenty-five years. As part of his research for The Nordic Cookbook, Magnus travelled extensively throughout the Nordic countries, not only collecting recipes but also photographing the landscape, food and people. Nordic: A Photographic Essay is a personally curated selection of those remarkable photographs. Buy it now from Phaidon.
Also available from Phaidon, the four-volume Magnus Nilsson Collection