Long was the way and hard that out of the Dark Ages led to this suspenseful collection of hotels in carefully preserved medieval-era buildings. They're not haunted, but they might as well be.
When Halloween rolls around, long-time readers know better than to expect from us a list of haunted hotels. You can find that list everywhere, filled with references to The Shining and, basically, any hotel where anyone ever died. Besides, as we explained last week, hotels can't be haunted. But they can have vibes. And the older a hotel is, the more vibes it's likely to have.
That led us on a search through our selection to find the hotels in the oldest buildings. Unsurprisingly, most of them are in Europe and have roots in the Middle Ages, a period that's not technically called the Dark Ages anymore, except this time of year (even epochs like getting dressed up for Halloween).
Who knows what horrors occurred on these properties throughout the centuries. And who cares? We're not here for death and despair. We're here for something more dramatic: the clash between an architectural pedigree rooted in medieval times and the sophisticated tastes of the modern luxury traveler. Here are some of the most suspenseful examples.

Regensberg, Switzerland
Krone Regensberg is everything you want from a boutique hotel in a small medieval hilltop village. It's been an inn for the better part of eight hundred years, but these days, the meticulously preserved timber exteriors betray not a hint of the luxe modern interiors that await inside.
Prague, Czech Republic
Seven linked buildings comprise this spectacular property in Prague's picturesque Malá Strana. The hotel's oldest building, the Augustinian St. Thomas's Monastery, dates to the thirteenth century. Several monks still live nearby, sharing the landscaped paths with guests, but these days things have gotten quite a bit more comfortable.
Fontevraud-l'Abbaye, France
The Royal Abbey of Fontevraud isn't just a popular tourist site — it's a hotel as well. Set on the sprawling 12th-century complex where Eleanor of Aquitaine once lived (and where Richard the Lionheart is buried), Fontevraud L'Hôtel enables guests to see this historic and architectural treasure from a whole new perspective.
Venice, Italy
There's no escaping the past in Venice; even the Venice Venice Hotel, dedicated as it is to "postvenezianità" — post-Venetian-ness — finds itself in the 13th-century Byzantine-style Palazzo Ca' da Mosto, overlooking the Grand Canal and the Rialto Bridge. Its owners, however, have their sights set squarely on the future.
Figeac, France
Spending a few nights at Viguier du Roy, in the riverside medieval village of Figeac, is a wonderful way to immerse yourself in French culture. From the charming stone courtyard to the decorative toile wallpaper, this boutique hotel — formerly a luxurious private residence — is grounded in seven centuries of local history and tradition.
Valverdon-Salamanca, Spain
Celebrity guests come and go, but it says something about Hacienda Zorita Wine Hotel & Spa that the name they drop most is that of Christopher Columbus, who paid a visit to this one-time monastery near Salamanca on his way to the New World just over half a millennium ago.
Cinigiano, Italy
Perched on a hilltop surrounded by gently rolling hills, the Castello di Vicarello is an authentic 12th-century Tuscan castle, converted into a charming country house boutique by a couple of fashion types who moved down from Milan in search of the quiet life.
Granada, Spain
Though to English speakers it may sound poetic, Casa Morisca is one of those literal, understated hotel names — it means simply "Moorish house," and that's exactly what it is. This small hotel is in fact a meticulously restored 15th-century Moorish residence, deep in Granada's medieval quarter, in the shadow of the Alhambra.
Óbidos, Portugal
Time has a way of softening things; so it is with medieval castles converted into romantic getaways, like the lovely Pousada Castelo Óbidos. There's quite a colorful history here involving falconry, fierce battles, and child brides. The castle had its moments back in the 13th century, but it's quieter, and altogether more romantic, today.
Tallinn, Estonia
Tallinn, the Estonian capital, is home to one of Europe's great medieval city centers, and it's here, in a picturesque 13th-century townhouse, that you'll find the Schlössle Hotel. Both the public spaces and guest accommodations benefit from a vast surplus of historical ambience, with details like rough-hewn stone walls and timbered ceilings.
Antwerp, Belgium
City-center boutique hotels don't get much greener than the Botanic Sanctuary Antwerp, set within the walls of the city's botanical gardens. Here a monastery complex, some of whose buildings date back as far as the 12th century, has been transformed into a 21st-century luxury hotel, alongside a spectacular modern spa.
Lisciano Niccone, Italy
Set on a vast estate in the picturesque hills of Umbria, Castello di Reschio dates back all the way to the tenth century, which makes the decade-plus its owners, an architect and an artist, spent on careful restoration seem like the blink of an eye by comparison. Given the results you'd have to agree it was worth the wait.
Bruges, Belgium
If what you're after is a picturesque medieval town, criss-crossed with canals, you should know that Bruges out-Amsterdams Amsterdam by some distance. And only in Bruges could you find a hotel like the Relais Bourgondisch Cruyce, which occupies a pair of gorgeous, delicate old timbered houses.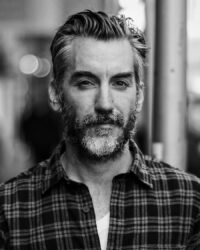 Mark Fedeli is the hotel marketing and editorial director for Tablet and Michelin Guide. He's been with Tablet since 2006, and he thinks you should subscribe to our newsletter.