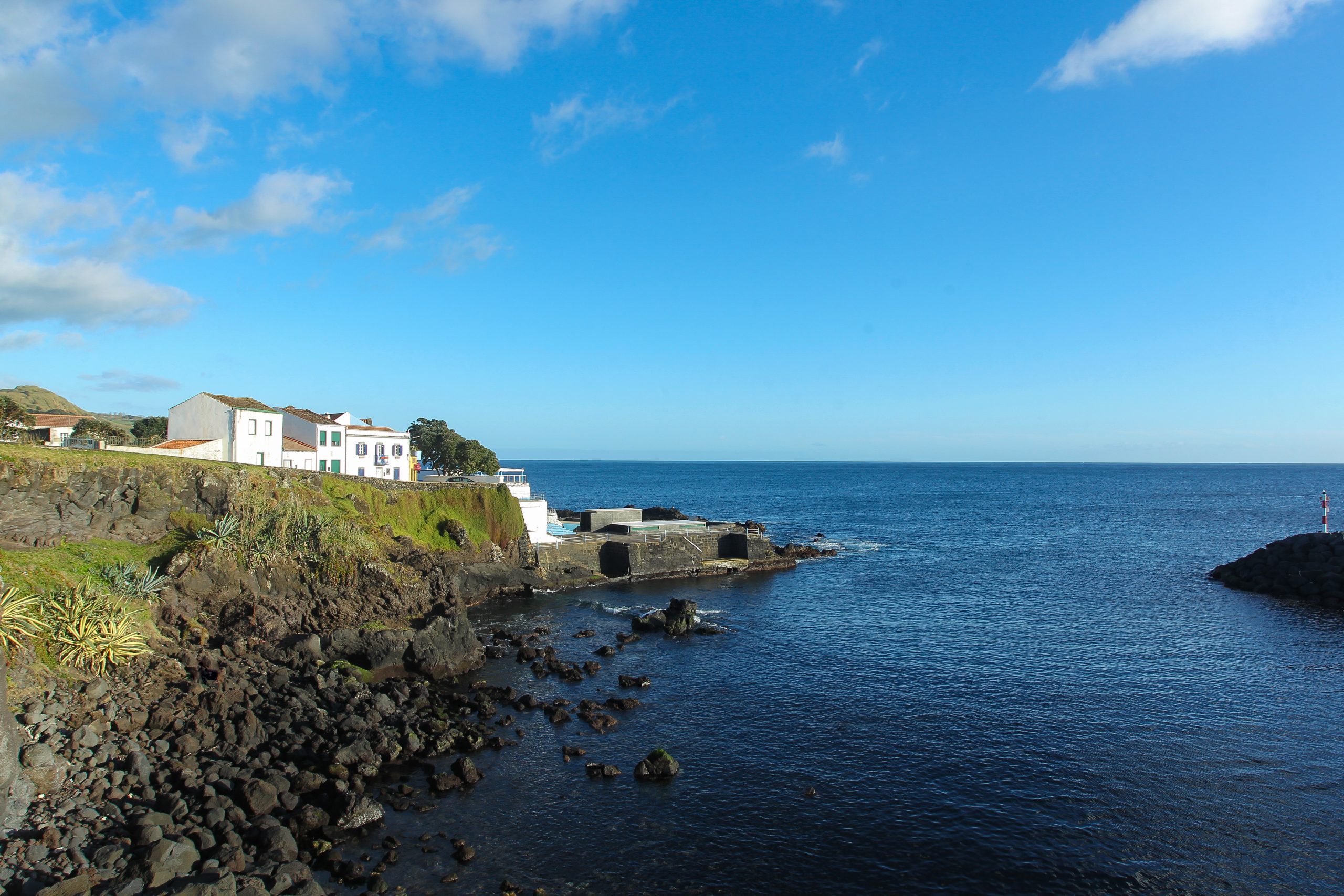 Right now might seem like one of the most challenging times in history to become the head of a travel company.
It's still really shocking out there. In our hometown of NYC the signs of disruption are unmistakable: hundreds of closed hotels, boarded-up storefronts, and restaurants operating with lean crews, if they're even open at all. Everything feels so uncertain, and there's a nagging fear that 2021 won't be quite the refreshing change we were all hoping for.
At the same time, socially distanced diners weather the cold in COVID-era sidewalk structures. Timed-ticket holders wait expectantly outside of our esteemed cultural institutions. Hotels turn their rooftops into ice-skating rinks and their rooms into remote offices for those tired of working from home. One can only hunker down for so long, and these many months of sacrifice have left us longing for exploration and the sight of others.
The pent-up demand to get back out and see the world again is fierce. But traveling in 2021 will require extra precautions, extra planning, even extra inoculations. Wherever you go will have to be extra worth it, with as few surprises as possible. It's a challenge Tablet was built for: bringing you the most memorable hotels for any taste or budget, with a crack team of Travel Specialists ready to assist with any request (or just offer some pointers on where you might go).
When you arrive at your hotel, you'll be in the hands of professionals — the elite athletes of the hospitality industry, trained to put your needs first, pandemic or not. A Tablet hotel is ideal for the current moment. It's a destination where you can trust that you'll get exactly what you're expecting, and probably more.
Through all this, we've had the good fortune of adding a number of unforgettable new hotels to our selection. I've included the ones I'm most excited about below. They've faced this crisis head-on, bravely pushing forward because they know the world will eventually return to something resembling normalcy. I share their optimism.
It's my privilege to help you travel again, safely, and when the time is right. But it's also my responsibility to ensure that, when you do travel with Tablet, you go to places you'll love — places that are unquestionably worth it, and well worth the wait.
Here's to traveling again and traveling well in 2021.
Lucy Lieberman
Tablet CEO
Le Moulin de l'Abbaye
Brantôme, France
France isn't exactly facing a shortage of exceedingly picturesque locales, but even by local standards, the village of Brantôme is a spectacular one, with a medieval bridge crossing the Dronne river as the immediate backdrop for the Moulin de l'Abbaye, the region's longest-serving luxury hotel. It started from rather prosaic beginnings — the name simply means "the abbey's mill" — but a few hundred years of patina, a generous coating of ivy, and a thoroughly luxurious renovation have transformed it into a hotel that's anything but mundane.

White Water
Cambria, California
California's Central Coast is less famous than the big cities that lie at either end, and that suits it just fine — Cambria is a place where you go to get away, not to see and be seen. And the brand-new White Water is a beautifully stylish place to do it, especially in this moment's road-tripping, self-secluding mood. Creative director Nell Freudenberger took inspiration from Danish modernism as well as classic Californian design to create a seaside escape that's both invigoratingly stylish and soothingly sedate.

kizikula
Zanzibar, Tanzania
For those of us in Europe and North America, Zanzibar is impossibly exotic, not to mention far away. But kizikula, a boutique hotel on the Tanzanian island's south coast, is as cosmopolitan as they come. It's the work of a couple of friends from Dubai, one of whom has roots here on the island, and who, inspired by a lifetime of globe-trotting experience, brought in a Mumbai-based architecture studio and an Auckland-based landscape architect to help them realize a totally unique and totally unforgettable boutique hotel.

1477 Reichhalter
Lana, Italy
The South Tyrol town of Lana, in the German-speaking Dolomites of Northern Italy, is — as that description might suggest — a place that defies stereotypes. You'll find echoes of both German and Italian cultures, of course, but it's a place with a character all its own. And the same can be said of its hotels, thanks in no small part to 1477 Reichhalter, a 500-year-old structure updated with mid-century modern design pieces, refashioned into a contemporary-yet-timeless boutique hotel.

Hotel Revival
Baltimore, Maryland
The ongoing renaissance of Baltimore, Maryland is one of the biggest travel stories of the last decade, and it's the inspiration for Hotel Revival's name — in particular, the revival of Mount Vernon, the hotel's neighborhood, one of the city's most historic and historically creative. (The Walters Art Museum is right aroud the corner, and the Peabody Institute just beyond.) Joie de Vivre, one of America's original boutique hoteliers, took the neighborhood's cultural pedigree as a green light to pack the Revival with as much art, design, and personality as they could muster.

Cocolia Hotel
Mazunte, Mexico
The Pacific coast of Oaxaca isn't exactly undiscovered, but it's pleasantly under-developed, probably because it's still satisfyingly tough to get to. Boutique hotels were understandably rather late reaching places like Mazunte — in a tropical paradise like this, you'd be happy with the most rudimentary lodging. But the advent of a place like the Cocolia Hotel marks the beginning of a new era; finally this fantastic destination has a small but stylish and full-featured hotel to call its own.

Summer Senses Luxury Resort
Paros, Greece
The eastern coast of the Greek island of Paros is the setting for Summer Senses Luxury Resort, and as Cycladic island settings go it's pretty typical — which is to say that by global standards it's absolutely idyllic. Summer Senses is laid out like a luxe little village, its 100 rooms and suites distributed among a number of low-slung buildings that stretch terrace-style along the slope of a gentle hillside. In fact the feeling is one of distinct neighborhoods: the social vibe of the main pool dominates at one end of the property, while the private pool suites nestle together at the other.

The Tokyo Edition, Toranomon
Tokyo, Japan
Tokyo's luxury hotels are already in a class of their own, but Ian Schrager's Edition brand is a welcome addition all the same. It's a natural next step, and not just a business decision: Schrager's hotels and nightclubs have long borne a seldom-noticed Japanese influence. More upscale than his original Schrager-branded boutique hotels, and more stylish than its staid luxury-hotel competition, the Tokyo Edition, Toranomon occupies a place all its own in the Japanese capital's hotel scene.

Middle Eight
London, England
Named for the section of a song where new, contrasting material is traditionally introduced, Middle Eight aims to do something similar for Covent Garden: adding something vibrant and memorable to the neighborhood that's nevertheless recognizably a part of its surroundings. The immediate setting, Great Queen Street, lies just beyond the end of Long Acre, Covent Garden's main drag, and places the hotel within walking distance of no end of shops, restaurants, bars, and theatres. Which makes it only natural that Middle Eight should offer its own variation on Covent Garden's highly sociable spaces.

Villa Sal
Lagoa, Portugal
The appeal of Villa Sal is almost too simple to effectively describe. It's not one but two villas, set in the seaside town of Lagoa on San Miguel in the Azores, the Portuguese islands in the middle of the Atlantic almost a thousand miles due west of Lisbon. And they get right to the point, looking straight out to sea from a south-facing clifftop setting. So far, so idyllic. But this is no luxury hotel. These villas feel residential to the core, thanks to their full kitchens, their eclectic maritime-inspired décor, and their sheer unpretentiousness.

Life House, Lower Highlands
Denver, Colorado
Denver, Colorado's Highlands district is one of the most vibrant and fast-changing corners of town; art galleries, breweries, restaurants, bars, and now hotels balance the change that necessarily accompanies innovation with the need to hold on to local history. Life House, Lower Highlands is devoted to both efforts. It's a new build, and an attractive one, a modestly sized contemporary building in a neighborhood that's part commercial, part residential. Inside, however, modernity gives way to Victoriana, in a tribute to the era of LoHi's founding.

Hotel Mama Zermatt
Zermatt, Switzerland
Ski hotels were a bit late to get swept up in the boutique-hotel wave. And Switzerland, despite notable pockets of creativity, has a reputation for conservatism that's not entirely undeserved. So a hotel like Mama Zermatt comes as something of a shock — a welcome one, but a shock all the same. Not just its modern style, putting the bare wood and organic textures of the Alpine lodge idiom to striking novel use. But also its friendly, welcoming atmosphere, its youthful attitude, and even its ultra-casual name.