The hostel reached surprising levels of sophistication in Japan, before returning back to Europe and the U.S. with a stylish new identity that's infiltrated our hotel selection.
Never forget, someone consciously decided to make glamping a word. If they were so gung-ho about bastardizing the English language, they should've just gone all the way. "Stylish hostels" were right there, practically begging for their own portmanteau. Stostels might not've had the same linguistic staying power — lightning rarely strikes the same smooth brain twice — but as a type of accommodation, they've been around at least as long as "glamorous camping."
Hostels tend to call to mind backpacking through Europe, but it's in twenty-first-century Japan where the form was refined, elevated, and brought into the larger boutique hotel ecosystem, like a spy in from the cold. These stostels (sorry), no longer outsiders, spread their influence back through Europe and North America, infiltrating our selection, which now features hundreds of full-on hotels that have incorporated the most crowd-pleasing characteristics of the hostel template.
No, shared bathrooms and bunk beds aren't taking over the hospitality industry, but the relaxed vibes and communal atmosphere that hostels provide have become a fixture in the modern boutique-hotel world. Even dormitory-style rooms are going mainstream. Kudos to the beauty who figured out that if they were good for a dozen strangers, they'd be great for large groups of friends and family.
As with most real change, the motivation for this movement comes from the young. A new generation of guests with a new set of priorities. For them, customary in-room amenities can be a wasteful extravagance — bye-bye towel warmers and turndown service — while public spaces are essential hubs for socializing, working, playing, even self-catering.
The U.S. and European hotels below have a little bit of everything mentioned above. Proof that the hostel now lives as a civilian among us. Just don't call them stostels.

Santa Barbara, California
The Waterman also has a handful of communal lodging options — some of the most stylish you'll find anywhere — but we're here for its twenty-seven private rooms and its convenient social spaces, including a community kitchen, dining room, and one very particular hostel-inspired amenity: on-site laundry. The location is excellent, too — you're in a neighborhood with wine tasting rooms, microbreweries, restaurants, galleries and shops.
Portland, Oregon
A 19th-century sailors' hostel in Portland's Chinatown finds new life as a low-frills, high-style boutique hotel, one that's meant to fill a gap at the low-budget end of the market. Some of the Society Hotel's rooms remain hostel-style, while others are private but share bathrooms, and the best ones are fully en-suite. There's a café and bar that does triple duty as a restaurant for all-day breakfast and light fare, as well as a rooftop deck.
Brussels, Belgium
Befitting its setting in a disused 1970s building that was initially home to an art college, JAM has dormitory-style shared rooms, as well as large-format private rooms that sleep up to six. It's also got classic doubles and even singles, of course. The accommodations are fun and comfortable enough, but a hotel like JAM truly shines in its public spaces, which include Atsukan, a Japanese-style bathhouse with ten private tubs.
Val-d'Isère, France
The highest hotel in France takes the ski-in, ski-out concept to a new level. Le Refuge de Solaise isn't just positioned near the slopes: it's located inside an old cable car station sitting high above Val d'Isère in the French Alps. Only accessible by gondola, the wooden chalet is now a boutique hotel with accommodation options ranging from luxurious suites to dormitory-style rooms with bunk beds.
Toulon, France
Set in the working port city of Toulon, L'Eautel has an almost obligatory maritime theme. But as always, it's not the concept that matters so much as the execution. The hotel's rooms are bright and breezy, most of them typical double rooms; others, the "crew rooms," are designed in a dorm-style layout with enough bunks for up to eight guests. And while they're nautical in style, they're more spacious and comfortable than ship cabins.
Providence, Rhode Island
The Dean is cool and masculine, with old-school elegance and a contemporary sense of humor — the kind of place that proudly features space-saving, budget-savvy (and custom-built) bunk beds. A spirit of collaboration is evident as well — the hotel works closely with local artisans and proudly displays photography shot by up-and-comers from the Rhode Island School of Design. And speaking of shared experiences, the Dean has its own karaoke lounge.
New York City, New York
The Jane resembles an old-fashioned ocean liner, in that it has two very distinct classes of accommodation. The tiny cabins and bunk rooms are ideal for budget travelers and young revelers for whom a Manhattan location trumps all else, while the first-class rooms offer a more typically lavish New York boutique-hotel experience. The star of the show, though, is the nightlife, which manifests regularly in the legendary Jane Ballroom.
Berlin, Germany
Michelberger is the rare hotel that pitches itself to the creative class, and is careful not to price itself too high for that audience to afford. Appropriately, the hotel has a workshop vibe, with custom handmade structures, unfinished surfaces, and more than a few intentionally rough edges. The smallest rooms are designed for a solo traveler or a very intimate couple, while the largest are fit for a rock band or a small sports team.
Lille, France
Lille is the kind of place where people order beer instead of wine. Mama Shelter Lille, a colorful boutique hotel in the historic center, mirrors that energy. Though all the guest rooms are private — and outfitted with luxurious amenities — the place brings back memories of staying in a youth hostel, thanks to the convivial atmosphere, the busy rooftop terrace, and the graffiti-like urban art that graces many public spaces.
Vila Nova de Gaia, Portugal
The House of Sandeman itself is first and foremost a winemaker, and in the House of Sandeman Hostel & Suites the venerable brand has made its 200-year-old cellar building the setting for a stylish and subtle lodging. The dorm rooms are unusual, with beds set in circular frames recalling oak wine barrels; the private rooms are more familiar, with private bathrooms and a selection of artworks from Sandeman's history.
Lyon, France
The name undersells it considerably. Sure, some of Away Hostel & Coffee Shop's rooms are dormitory-style, but there are private ones as well, and all of them are notable for their minimalist, Scandinavian-influenced design. Whitewashed 19th-century details meet blond wood, modernist furniture, clever graphics, and colorful artworks, and while the concept is low-frills, the comforts are thoughtful enough. The coffee shop, too, is more elaborate than it sounds.
Los Angeles, California
The Freehand is a hostel-inspired affair aimed at travelers with exceptional taste, but not necessarily unlimited budgets. In this historic, renovated office building you'll find traditional hotel rooms and suites, as well as shared rooms with bunk beds, perfect for a group of friends or a big family. No matter the room you choose, the decor — by boutique hotel legends Roman & Williams — is homey and very L.A.
Copenhagen, Denmark
Accommodations at Zoku are geared toward the kind of creative work that takes place in the location that surrounds it — the up-and-coming district of Amager Vest — and to the youthful leisure travelers who gravitate here. Standard loft rooms feature a kitchen, a dining table, a living room, and even a pair of gymnastics rings. If you start to feel cooped up, head to the Living Room, the hotel's versatile lounge space with fireplaces, couches, and communal tables.
Atlanta, Georgia
Not all that long ago, Atlanta's Clermont Hotel was famous for two things: the landmark sign on its rooftop radio tower, and the Clermont Lounge, a legendary slice of nightlife in the basement. Both of those features still exist, but what's in between them — a 94-room boutique hotel with everything from quad bunk rooms to lavish suites, plus a hip restaurant and a couple of in-demand nightspots — is just as notable.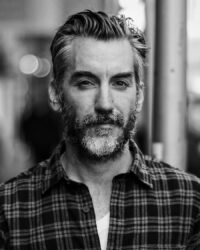 Mark Fedeli is the hotel marketing and editorial director for Tablet and Michelin Guide. He's been with Tablet since 2006, and he thinks you should subscribe to our newsletter.