We've seen hotels in all sorts of wild places — forts, caves, ghost towns, wine tanks. But there's nothing else quite like a hotel in a train on a bridge.
Treehouse hotels.
Watchtower hotels.
Hotels in old castles.
Hotels in old caves.
We've done lists of hotels in a lot of unique places. But a list of hotels in trains on bridges might be the most unique of all. First, there's the train. Then, you have the bridge. Third — and I cannot stress this enough — the train is on the bridge. It's a combination we don't see too often, probably due to a lack of quality abandoned train bridges. But what do we know.
If you're somehow having a hard time imagining a hotel in a train on a bridge, it's a lot like that scene in Stand By Me except if the train had stopped and welcomed Wil Wheaton aboard for a Swedish massage and some tea sandwiches. And then instead of finding a dead body, Corey Feldman finds that the temperature of the pool is perfect.
Hotels in trains on bridges are hospitality with a whole new level of fantasy. And the train-bridge-hotels below are truly one of a kind.

Skukuza, South Africa
They mean it quite literally: Kruger Shalati – the Train on the Bridge is very much a train on a bridge, now immobilized and transformed into a truly one-of-a-kind luxury boutique hotel. The setting is South Africa's Kruger National Park, and the train is, it must be said, a welcome departure from the tented-camp concept and aesthetic. It's as luxurious as any of them, of course, but with the added inducement of a truly unique vantage point, on a bridge straddling the Sabie River, whose waters are full of crocodiles, hippos, elephants, and other wildlife.





That's it. That's the list.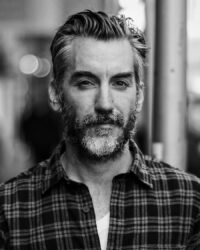 Mark Fedeli is the hotel marketing and editorial director for Tablet and MICHELIN Guide. He's been with Tablet since 2006, and he thinks you should subscribe to our newsletter.