In the city of Gaudí, aesthetic standards are high. Barcelona's hotels happily rise to the occasion, as evidenced by attention-demanding designs and an improbable number of rooftop spaces.
It's nice to think that Antoni Gaudí is the main reason Barcelona's hotels have such terrific architecture and design. That the presence of his tremendous works throughout the city is a constant motivating force. La Sagrada Familia staring down, silently judging. As with all things, though, economics likely plays a larger role. Barcelona is an elite tourism city. It has a world-beating collection of sophisticated, high-style hotels with personality-filled public spaces. The bar is high. No one's taking any plays off. If you want to make it here, you've got to up your game.
For evidence, look no further than Barcelona's hotel rooftops. Pools, bars, restaurants, lounge areas — these days, nearly all of the Catalan capital's premier hotels have something great going on topside. In most cities, a rooftop amenity is somewhat of a novelty — not unheard of by any means, but not exactly standard practice either, and certainly not an expectation. In Barcelona, it's hard to find a notable hotel that doesn't have a pool on the roof, let alone a bustling cocktail bar and a selection of extremely comfortable chairs.
It's tempting to wonder why. An easy permitting process, perhaps. Or maybe it's the weather. Barcelona's climate makes rooftop spaces a sound, year-round investment. In the end, the only motivation that matters is keeping up with the competition. You've got to give the people what they want, and in Barcelona they want amazing spots for a sky-facing soirée.
Of course, that's not all they want. To be in our selection, the rest of the hotel needs to be just as impressive as the scene upstairs. The standouts below all have wonderful rooftop spaces, and a whole lot more.

Barcelona, Spain
When you arrive at Casa Bonay, if there's one thing the team here will impress upon you, it's that this hotel was a community effort. From the furniture to the blankets to the soap, this is Barcelona — and Catalan culture — on full display. The rooms aren't exactly enormous, but most include outdoor space from which to enjoy the view. And at the rooftop restaurant, Chiringuito, it's all barbecue and tapas with a beach-club vibe.
Barcelona, Spain
There's a refreshingly down-to-earth sensibility at play here, probably due somewhat to the neighborhood's abundance of cheap watering holes, which in turn fuel the charming tapas-and-galleries vibe on every street. Roll that all into one and you have Brummell; this hotel's got you covered whether you're after cocktails, rooftop poolside day-drinking, a crashpad, yoga and fitness classes — free for hotel guests — or all of the above.
Barcelona, Spain
Just off the Passeig de Gràcia in the upscale Eixample district, the Almanac Barcelona is an an elegant 19th-century edifice (plus 20th-century addition) whose interiors, by designer Jaime Beriestain, recall several well-loved eras of design history, from Art Deco to mid-century modernism to the present day. The elegance of the design is matched by some substantial comforts, not least of which is Azimuth, the rooftop bar with indoor and outdoor views of the city panorama.
Barcelona, Spain
Even against stiff competition, Serras stands out. It's rare here, or in any city for that matter, to find something that so effortlessly straddles the line between boutique chic and ultra-high-end luxury. It occupies a building of some distinction on the Passeig de Colom, where the Gothic Quarter meets Port Vell, which accounts for one of its most desirable attributes: the marina-facing rooftop pool deck, restaurant, and bar.
Barcelona, Spain
Walking the halls of the Mercer Hotel Barcelona is a bit like hanging out in a forward-thinking gallery of modern design, where the exhibits never close and management lets you stay the night — except here, the impeccable modernist furniture and glass partitions are housed in an ancient defense tower. The amenities only get dreamier as one ascends — there's a fourth-floor terrace that provides sweeping views of the Gothic Cathedral, along with a bar and rooftop pool.
Barcelona, Spain
H10 Cubik begins with a refurbished modernist building in the center of the city, an emblem of Barcelona's adventurous architectural spirit, and takes it one further with colorful, vibrant contemporary interiors by designer Lázaro Rosa-Violan. Meanwhile, up top, there's the Atik Tapas Bar, a self-explanatory eatery with an impressive view, and just outside is the Atik Rooftop Bar, complete with plunge pool and loungers.
Barcelona, Spain
What began just over a hundred years ago as a family-owned restaurant in Barcelona, in a central location where El Raval meets L'Eixample, is now a stylish and memorable boutique hotel. Still family owned, it's one part historical, drawing on Barcelona's 20th-century modernist tradition, and one part contemporary, exhibiting the simplicity and focus that are hallmarks of 21st-century hospitality design. On the rooftop, a pool and small garden sit intimately secluded from the rest of the space.
Barcelona, Spain
It's a long way from the Kimpton's San Francisco headquarters to the Gothic Quarter of Barcelona, but the Kimpton Vividora looks right at home here, a luxury boutique hotel crafted in partnership with a local design studio and conceived as a faithful reflection of one of the Catalan capital's most vibrant neighborhoods. Fauna is the flagship restaurant, and Terraza de Vivi is the rooftop bar — either is a wonderful introduction to the local culinary scene.
Barcelona, Spain
The Pulitzer is unashamedly upscale, the public spaces festooned with velvet sofas, lacquered bookshelves lined with books, and a collection of contemporary and antique artworks; bold and clean it is, but minimal it certainly isn't. The roof terrace is a genuine treat, ideal for a sunset cocktail.
Barcelona, Spain
The most recognizable aspect of the Sir Victor Hotel is its façade, by architect Juli Capella, where limestone panels curve open like turning pages, letting just enough sunlight into the guest rooms. This is quite possibly Barcelona's most calming, most meditative boutique hotel, thanks to its rubber-lined corridors, its exceedingly tranquil spa, and its rooftop pool bar with pleasing views of the Sagrada Familia cathedral and Casa Milá.
Barcelona, Spain
In an 18th-century structure still decorated with the original sgraffito — a large-scale wall decoration that falls somewhere between a fresco and a carving — the original building materials come through in a natural way all throughout. Exposed beams make the big rooms seem positively cavernous, and the high ceilings allow for some fairly stunning floor-to-ceiling windows. And though the outdoor pool isn't exactly Olympic-sized, it's as neat and charming as the rest of the hotel.
Barcelona, Spain
Set in the building that once housed the headquarters of Philippines Tobacco, this an urban hotel, but one with a decidedly resort-like atmosphere (though incongruously placed on the corner of Pintor Fortuny and La Rambla — Barcelona's famous market boulevard). One of the hotel's two pools sits on the terrace, alongside the cocktail bar that serves house-made tapas.
Barcelona, Spain
The One certainly looks like the five-star hotel that it is. Across the hotel and its 89 guest rooms, there's a lot of marble, mirrors, and gold accents, done in an elegant way — the handiwork of designer Jaime Beriestain, whose studio created a lot of the furniture too. If it's city views you're after, though, head straight to the rooftop and its plunge pool, which offers unobstructed views of the Barcelona skyline.
Barcelona, Spain
The façade, with its repetitive geometric patterns, announces that the Ohla Eixample is no ordinary hotel. And what's behind that façade is modernism of the most utopian, optimistic sort — if not for the blazing Mediterranean sun outside, you might just wonder if you were in Stockholm or Copenhagen. Rooms strike a thoughtful balance between high-fashion minimalism and welcoming warmth. As for the public spaces, the rooftop pool and bar provides an alternative to the Michelin-starred restaurant.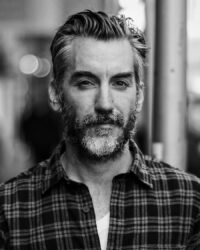 Mark Fedeli is the hotel marketing and editorial director for Tablet and Michelin Guide. He's been with Tablet since 2006, and he thinks you should subscribe to our newsletter.