As a whole, Japan's hotels have long been thought of as restrained and innocuous. But there are emotions to be found. You just need to know where to look.
When you've been in the hotel game as long as we have, you hear a lot of things. Specifically, you hear a lot of shorthand ways to summarize things: the style of a particular hospitality group, for example, or the hotels of a particular destination. The latter is as strange as it sounds. Unless we're talking about the Eastern Bloc in the Eighties, how could all the hotels in a location be similar enough to the point of stereotype? Especially in a place as aesthetically delightful as Japan?
For years, it was accepted that Japan's hotels were largely repetitive and predictable, and that this was by design. Even the ryokan, unique and wonderful as it is, is based on a fairly strict set of traditional guidelines. Likewise in the cities, service and reliability were perhaps valued a bit more than any personal statement by the designer. There was thought to be an innocuousness that was aimed primarily at the business traveler. I'm not here to tell you that these stereotypes aren't somewhat true. Restraint is fundamental to Japanese design. But so is subtlety — a trait that stereotypes tend to overlook.
Inherent to the minimalist nature of Japanese interior design is the ease with which even the slightest decorative element can become a focal point. A single flower, a piece of pottery, a small painting — free from noisy competition, their presence is elevated, providing a concentrated burst of beauty that can rival a room full of frills and frippery. Light also plays a large role, like a sunbeam falling across the floor in just the right way. Or, maybe all the materials inside are simply deferring to the nature outside, nothing meant to distract from the scene through the window.
Of course, not everyone appreciates these delicacies to the extent intended. We'd live in a very different-looking world if they did. Nonetheless, they are expressions of emotion.
So is Japan's hotel reputation unearned? Yes and no. It might've been a more valid criticism in the 20th century. In the past ten or fifteen years, though, we've seen a sizable shift. Innocuousness is no longer an international failsafe; travelers have grown accustomed to the bold artistic proclamations found at hotels elsewhere in the world, and Japan has adjusted accordingly. There's still a sort of grand stoicism on display at many newer openings, and discipline + craftsmanship remains the order of the day — but there's also more emotion, and it's much less subtle.
Presented here now is a small slice of Japanese hotels, both new and well-established, that have made some of our favorite design decisions. Most express their feelings loudly. Others, you just have to look in the right place.

Matsuyama, Japan
Tadao Ando's masterful eye informs every inch of Setouchi — patient, quintessentially Japanese cleanliness and profoundly empty stretches of space induce a reverent consideration of the materials at hand. It's never overbearing, but it does inspire a welcome silence; gazing at the abstract rock garden or through the massive floor-to-ceiling windows, you'll most definitely feel the frenetic activity of the mind slow to match your surroundings.
Kyoto, Japan
The first Ace hotel in Asia is the Ace Hotel Kyoto, designed by Kengo Kuma and Commune Design. Kuma's primary contribution as architect was his powerful revision of an early modernist telephone exchange by Tetsuro Yoshida. And Commune and Kuma together were responsible for adapting Ace's eclectic, bohemian aesthetic to Kyoto, paying tribute to this historic city without falling into shoji-screen clichés.
Tokyo, Japan
Once you enter the Aman Tokyo, on the 33rd floor of the Otemachi Tower, the city streets become a mere memory. The modernist spaces are calming to a degree that's awe-inspiring, almost religious. The interiors were designed by Kerry Hill; the Australian architect is clearly comfortable remaining faithful to Japanese idiom. It's not quite the full tatami experience, but it's a fairly traditional one all the same.
Tokyo, Japan
TRUNK hotel is the local version of something like the Wythe Hotel in Williamsburg: youth-oriented, high-design, hyper-social. But it's no mere copy — as is so often the case in Japan, what sets it apart is the sheer quality of its execution, which is in turn the product of a fanatical attention to detail — as well as a fanatical attention to reusing and rehabilitating what might otherwise be discarded.
Kyoto, Japan
Built from a pair of extra-large kyomachiya shop-houses connected by a newly built garden, Nazuna Kyoto Gosho is a modern re-interpretation of a classic form, an evolution of an aesthetic that stretches back centuries. The interiors are both familiar and surprising, and every detail is exquisitely crafted — the theme, in fact, is "wagashi," the finely wrought miniature confections that are traditionally served with tea.
Yamagata, Japan
Suiden Terrasse is set on the Shonai plain, a particularly fertile area of land irrigated by snowmelt runoff from neighboring peaks. Guests are in for quiet stays, with an opportunity to contemplate the slow movement of seasons, as the Suiden is surrounded by working rice fields. The hotel takes its cues from the crop, with architect Shigeru Ban's thoughtful nods to its cultivation informing its thoroughfares and common areas.
Osaka, Japan
If Tokyo is tasked with representing the future, while Kyoto carries the weight of the past, then maybe Osaka can be free to simply be itself. Hotel Noum Osaka eschews high concept in favor of what might be the defining feature of present-day Japan: unpretentious excellence. The rooms are minimalist and modest but invitingly warm and reassuringly comfortable.
Naoshima, Japan
We love all our hotels, but listen: this is truly a special one, a hotel worth a pilgrimage for anyone at all with an interest in art and architecture. Located on a tiny, isolated island in the Inland Sea, Benesse House is essentially a collaboration between the billionaire art collector Soichiro Fukutake and the Pritzker prize–winning architect Tadao Ando, with major works and site-specific installations by everyone from Jackson Pollock to James Turrell.
Goto, Japan
The Gotō Islands are known as a place for prayer and religious contemplation. Okcs Retreat Goto Ray, though it's a thoroughly secular establishment, fits right in to the islands' famous tranquility — the hotel's architecture and design makes the most of the natural light as well as the spectacular views of the surrounding landscapes and seascapes. In its concept it's a fusion of modern and ancient visions of Japanese hospitality.
Hiroshima, Japan
At Hotel Cycle, you don't even have to step off your pedals — you can ride right into this cavernous space, which includes not just the hotel but a restaurant, a bar, a café, a bakery, a Giant bike shop, and much more. The building's interior retains the warehouse atmosphere of its waterfront surroundings, but the rooms temper their industrial origins with organic warmth — and hooks for hanging up your bike.
Inuyama, Japan
Hotel Indigo Urakuen Garden pays aesthetic tribute to Inuyama Castle and the famous Jo-An tea house, even as it offers its guests a thoroughly contemporary stay. It's set within the grounds of the garden, which means easy views of the verdant forest as well as the hilltop castle itself. The rooms feel Japanese, but they're not ultra-traditional — colorful graphic murals, carpets, and furnishings contribute to a lively look.
Kanazawa, Japan
At The Share Hotels Kumu Kanazawa, unapologetically contemporary post-industrial design, bare concrete and all, meets Japanese hospitality tradition; we've never seen tatami rooms look quite so modern. The Western rooms are impressive as well, and the bathrooms are a futuristic, minimalist vision. All of the interior spaces are stylish, clean-lined yet organic, impressive but not imposing — design-forward, but above all else, a welcoming space.
Kyoto, Japan
Aman took their time getting to Japan, but the results have proven to be well worth the wait. The third, after the skyscraper-topping Aman Tokyo and the ryokan-style Amanemu, is set in a vast private garden and an expanse of unspoiled forest — within Kyoto city limits, at the foot of a wild mountain — that was intended as the site for a textile museum before it became the immaculately designed, fantastically luxurious Aman Kyoto.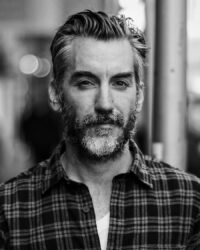 Mark Fedeli is the hotel marketing and editorial director for Tablet and Michelin Guide. He's been with Tablet since 2006, and he thinks you should subscribe to our newsletter.