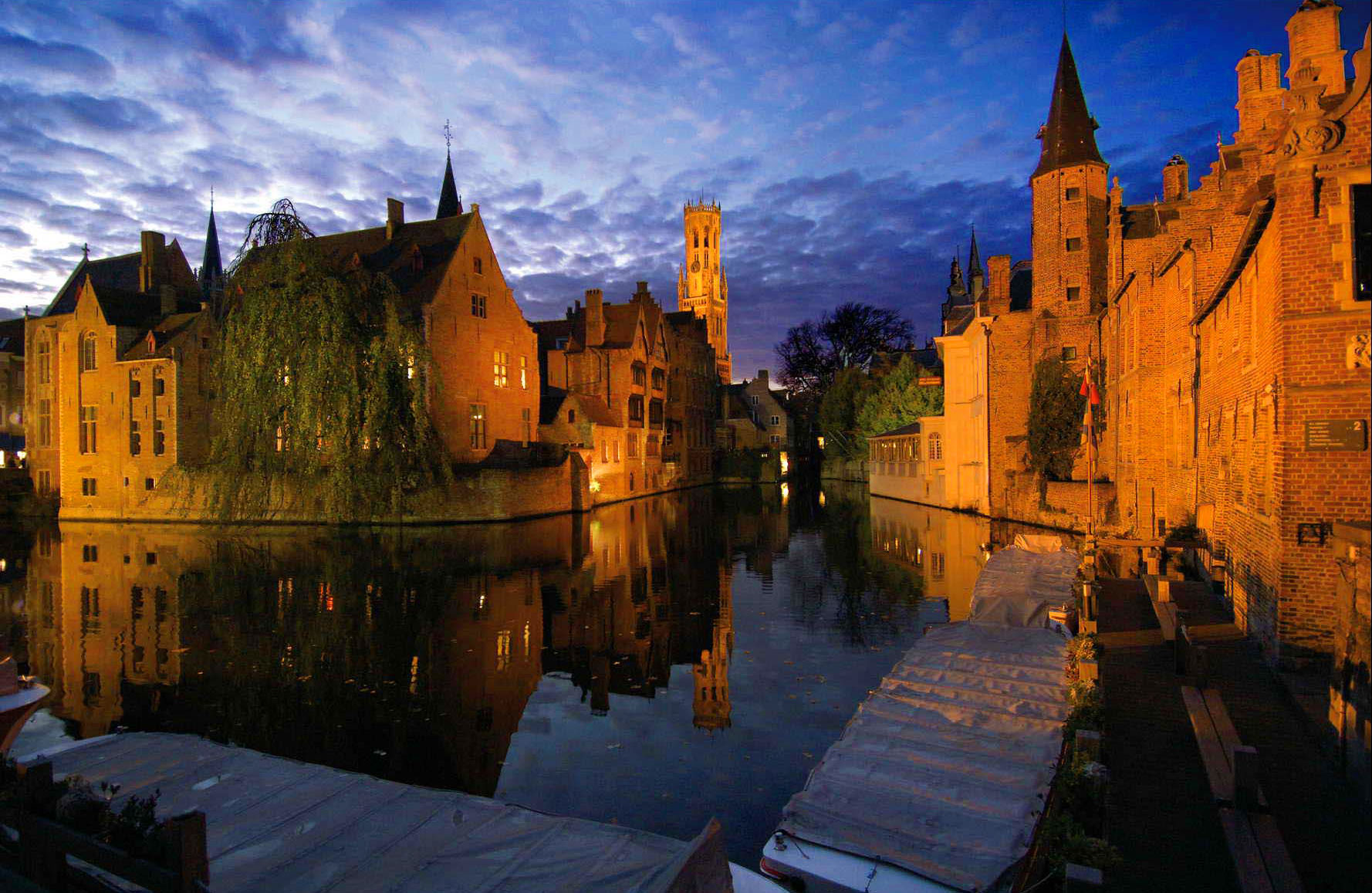 Michelin was the world's first hotel curator. Now, more than 100 years later, Tablet is taking over and writing a new chapter in the tire company's long history of hospitality expertise.
Here's an interesting fact: some of you don't know that Michelin tires and Michelin guides are owned by the same company, and the rest of you are surprised to learn there are people who somehow didn't know that.
The befuddlement is understandable. The Michelin Guide has been around for 120 years in Europe, but it touched down in the U.S. just fifteen years ago with the introduction of the NYC iteration. Before that, many Americans knew the French-owned Michelin only from the tire side of the business — from commercials featuring adorable babies and a puffy white mascot: the Michelin Man.
Did you know the Michelin Man has a name? It's Bibendum. Trot that one out at your first post-COVID cocktail party.
But how do tires and restaurant guides go together? Good question. Those who think this is old news can skip to the next paragraph. Those who are having their minds blown will appreciate knowing that the Michelin Guide debuted in France in 1900 and was filled with handy information for motorists, from maps and instructions on how to change a flat to the locations of gas stations and, yes, where to grab a hot meal. The guide was a crucial resource for the first automobile drivers and a genius bit of marketing for Michelin.
Ready for another shocker? The Michelin Guide has been recommending places to sleep for just as long as it's been recommending places to eat. Again, knowledge of this fact is likely dependent upon which continent you're standing on, but even for those who are all too familiar, it's news once again, because the Michelin Man is back in the hotel game in a big way.
TABLET IS THE OFFICIAL HOTEL SELECTION OF THE MICHELIN GUIDE
Michelin was the original curator of hotels, but over the years their legendary star ratings for fine dining took the lion's share of the spotlight. Meanwhile, Tablet has been pioneering hotels and travel in the twenty-first century. Michelin acquired us for that reason in 2018, and we began the painstaking process of replacing their hotel list with our own. Tablet experts evaluated the thousands of hotels featured in the Michelin Guides, adding hundreds of the most exceptional accommodations to our already comprehensive selection and creating a single, authoritative list.
And that's how Tablet became the Michelin Guide for hotels. Literally. Officially.
Crucially, as we've been for twenty years, we're still our own unique thing. You can still book the hotels in our selection at TabletHotels.com or on the Tablet Hotels iOS app. The app just now happens to also contain every Michelin-rated restaurant (it's basically a one-stop shop for all of your hospitality needs).
It doesn't end there for Tablet creating milestones that someone really ought to add to the Michelin Guide Wikipedia page. While we were vetting all of those hotels, our engineering team also built the first-ever global Michelin Guide app. Just like the Tablet app it, too, features every Michelin restaurant and every Tablet hotel.
TABLET HOTELS FEATURED IN EARLY MICHELIN GUIDES
To celebrate all this synergy, we thought it'd be fun to take a look at current Tablet hotels that were present in some of the earliest Michelin Guides.
We tend to focus a lot on the shiny and new — that's only natural. But it's good to give attention to long-established hotels that have proven their excellence time and time again. Hotels that have spanned the decades standing at the forefront of service, design, and demand. Hotels that have seen it all and might be uniquely prepared to provide a safe and splendid stay for those planning their post-pandemic travel. Hotels like these…
Hôtel Le Negresco
Nice, France
Let no one say that Hôtel Le Negresco, a grand, pink-domed palace on the French Riviera's Bay of Angels, lacks character. In a town with more than its share of storied old hotels, Le Negresco's history might take the prize. It was founded by the son of a Roma violinist, immediately attracted a long roster of dukes and counts and queens, posted a fortune-making profit of 800,000 gold francs in its first year of operation, was shortly thereafter converted into a WWI hospital at the founder's expense, sent the founder into financial ruin within five years of its opening, fell into near-oblivion, and now stands, again, as one of the finest hotels in Nice.
Hôtel de Crillon
Paris, France
It's not much of an exaggeration to say that the Hôtel de Crillon is Paris — from its privileged position on the Place de la Concorde, the backdrop to so many of this city's defining events, to its century-long tenure as the ultimate Parisian luxury hotel, it's never been one to fly under the radar. And now, fresh off a massive renovation, it's ready for the spotlight once more, under new management; it's now officially the Hôtel de Crillon, A Rosewood Hotel.
Relais Bourgondisch Cruyce
Bruges, Belgium
If what you're after is a picturesque medieval town, criss-crossed with canals, you should know that Bruges out-Amsterdams Amsterdam by some distance. And only in Bruges could you find a hotel like the Relais Bourgondisch Cruyce. It occupies a pair of gorgeous, delicate old timbered houses, and presents the very real risk that you'll spend more time out front, photographing it from the canal side, than you will in your room itself.
Baumanière
Les Baux de Provence, France
Les Baux de Provence is perhaps one of the most spectacular and unsettling of nature's creations. These whitewashed cliffs, dotted with medieval houses, will stun you with their proportion and their sublime beauty. And should it all prove to be a bit overwhelming, it's always nice to know that you can retreat to the Baumanière, perennial retreat of royals, statesmen and other leading lights since the day it opened for business in 1945.
Claridge's
London, England
Claridge's is by any lights one of the best hotels in London, and it's almost certainly the poshest. Even today, this Mayfair landmark — where the crowned heads of Europe came to wait out the Second World War — remains splendidly and timelessly Art Deco. Stroll past the black awning into an entry foyer with Lalique vases, gilded columns, a sweeping staircase ornamented with brass banister that is polished daily. The elevators are manually operated — not by the guests, either — and each contains a sofa for lounging.
Ritz Paris
Paris, France
"When in Paris," Ernest Hemingway once observed, "the only reason not to stay at the Ritz is if you can't afford it." It's true that the city's hotel scene has considerably expanded since those days. But the point's well taken: there's a certain indisputable glamour and elegance to this grand dame of a landmark hotel on Place Vendôme. And while the Ritz wasn't exactly fading around the edges when it closed for renovations in 2012 — it was a solidly five-star hotel, but had failed to earn the exclusive Parisian "palace" distinction — there were updates worth making.
Hotel Alfonso XIII
Sevilla, Spain
Hotel Alfonso XIII is a relic of a bygone age — built in 1928 to anticipate the Ibero-American Expo the following year, the hotel was named for the then-current king, and constructed in a an opulent blend of Baroque and Moorish styles that looks centuries older. Of course in the Thirties, everything changed — just ask Hemingway, WH Auden, or George Orwell — but at the Alfonso, it will always be 1929. Intricate tilework, antique furniture, and what must be tons of marble and mahogany set the tone for one of the grandest old hotels still in existence.
La Réserve
Beaulieu-sur-Mer, France
La Réserve started as (and yet remains) a fine seafood restaurant on the coast between Monaco and Saint-Jean-Cap-Ferrat. During the postwar boom they added a handful of guest rooms — to accommodate diners weary of driving up and down the shore at night — and, in so doing, began their transformation into what is today one of the top hotels on the Côte d'Azur. This is precisely the aristocratic atmosphere that made the Riviera famous, and La Réserve feels like nothing so much as an old-fashioned aristocratic residence, the sort of place where the guest's every desire is seen to by a small army of professional servants.
Grand Hotel et de Milan
Milan, Italy
Milan may be the most fashion-forward city in Italy, the couture capital, and the center of industrial progress as well — but this is still Italy, after all, and there's always room for a little bit of ancient history. Nothing industrial or futuristic about it: the Grand Hotel et de Milan is every bit as traditionally elegant as the newly reopened La Scala theater, which is just a few steps away — and this location surely played a crucial role in the hotel's history, with such famous guests as Nureyev, Callas, Caruso and, most notoriously, Giuseppe Verdi, who spent years here.
De L'Europe Amsterdam
Amsterdam, Netherlands
The Renaissance-style facade of this century-old grand hotel is a reliable indicator of what's to follow inside. It's hard to get more central than the De L'Europe Amsterdam, on the banks of the Amstel, and it's no wonder that the visitors who haunt its upscale restaurant and bottle-green boardroom are among the world's movers and shakers. Not to mention cultural enthusiasts. 23 of the 111 guest rooms are cordoned off within a sort of museum atrium. These are the Dutch Masters suites, luxury artists' lofts complete with replicas of paintings from the nearby Rijksmuseum. The rest of the rooms are scarcely less opulent, though.
Le Sanglier des Ardennes
Durbuy, Belgium
The medieval city of Durbuy is one of Belgium's most picturesque places, and while much of the local trade seems devoted to preserving the ancient atmosphere, a change in ownership has brought the nearly 80-year-old Le Sanglier des Ardennes into the 21st century. The rooms and suites are decorated in a style that's an inventive blend of well-worn historical elements and contemporary design interventions, with comforts that include lavish spa-like bathrooms. Expect a thoroughly modern luxury boutique hotel experience, complete with an elaborate spa and wellness facility, a pan-global brasserie, a Japanese-inspired grill, and even a subterranean nightclub.
Hôtel Belles Rives
Antibes, France
An Art Deco mansion by the sea where champagne flows freely and a green light blinks at the tip of a wooden jetty — you'll only need one guess at the famous person who once lived here. In 1925, Scott and Zelda Fitzgerald decamped to a waterfront villa on the Côte d'Azur, and between up-all-night parties and swims in the ocean, he wrote his final novel, Tender is the Night. The villa was expanded and turned into a luxury hotel in 1929. Nearly a century later, Hôtel Belles Rives is a French Riviera classic that's still run by the same family.
Vidago Palace
Vidago, Portugal
Maybe you're not up to date on your Portuguese history. (Then again, maybe you are.) Anyway the striking Belle Époque facade tells you a thing or two: despite the Vidago Palace's relatively remote location near the country's northern border, the hotel has a grand past based on its strategic position. Built in 1910, it's near the Chaves hot springs, famous since Roman times for their healing properties — and a longtime favorite of Portuguese kings. More than a century later, the hotel is just as glamorous as the day it opened. But the opulent interiors have been smartly adapted to suit modern tastes.