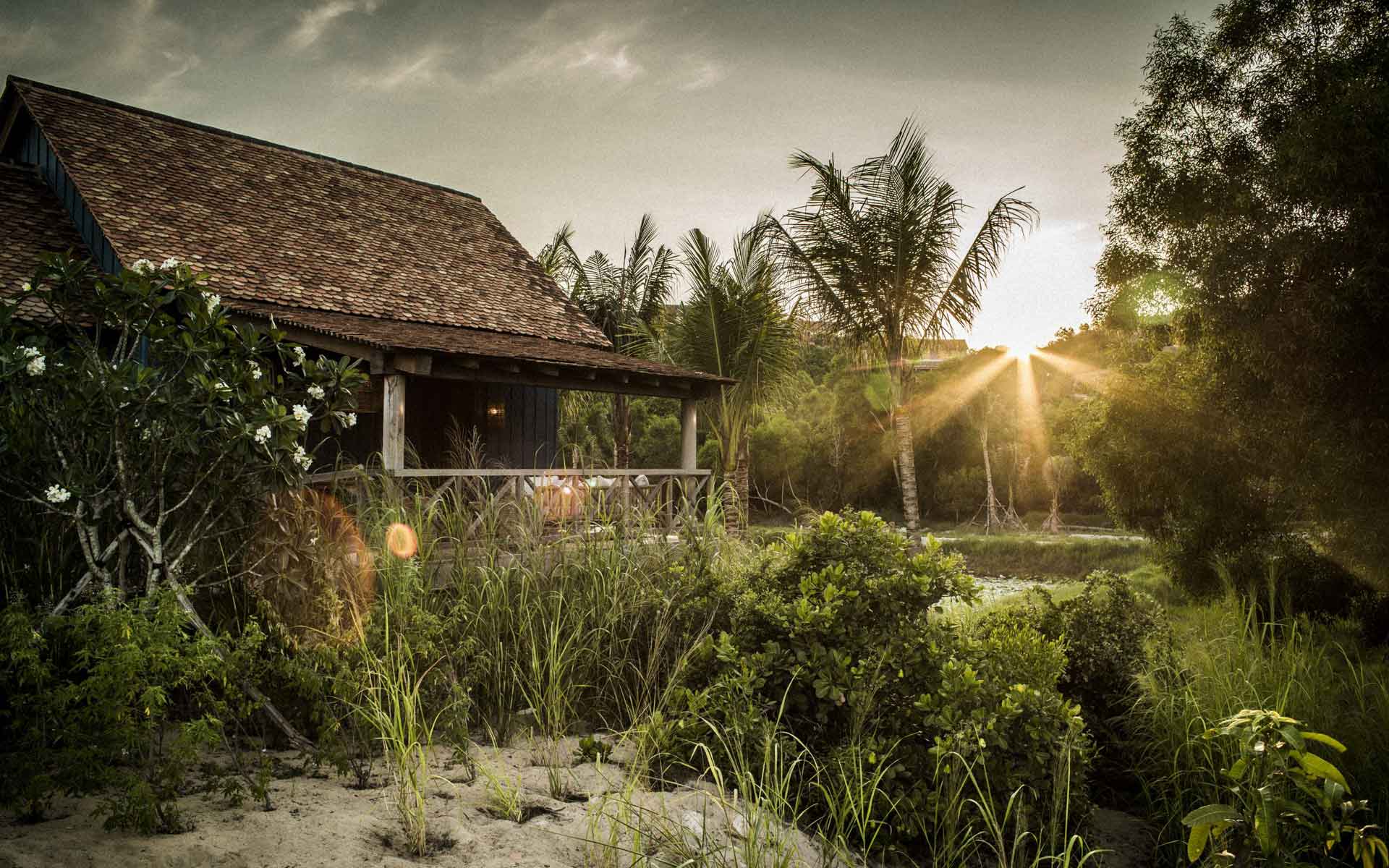 We picked the most exciting new hotels added to the Tablet selection this year — places that prove brighter days are indeed ahead.
Tablet doesn't really play favorites. When we add a hotel to our selection, we consider it equal to all other hotels we've selected. It might be different from others (variety being critical), created for a different type of guest with a different type of budget, or a guest looking for a different type of experience, perhaps at a different length of stay. But each hotel is, in our eyes, equal. Each hotel is a Tablet hotel. In fact, the only "rankings" come from you, in the form of the Tablet meter score, derived from the verified feedback you submit that helps us determine whether a hotel is holding up its end of the bargain and deserves to remain on the site.
But here, in the pages of the Agenda, it's a different story. We editors can play favorites. In the name of journalism and transparency and engagement — in the name of H.L. Mencken and Edward R. Murrow and Joan Didion — we can exercise our editorial independence and pick the new Tablet hotels that most lit our fire in 2020 and that signal brighter days ahead in 2021. In a year when travel was royally mussed, these fresh and exciting places of pleasure are more important than ever as inspiration for our future journeys. Heck, for our sanity.
And so, consider this a public service announcement from the editors of the Agenda — an inspiring salve against the current events and crippling malaise that made the past 12 months such a regrettable mix of lethargy and lockdowns. Here, in the year of our boredom, 2020, are our favorite new hotels added to the Tablet selection.
Hotel Magdalena
Austin, Texas

A new hotel from Bunkhouse means 2020 wasn't all bad. Hotel Magdalena is the only one of the group's four Austin hotels that was built from the ground up. The construction is mass timber, in a style that gently recalls the 1970s, using wooden panels and beams in place of concrete or steel, a method that's prized not just for aesthetics but for sustainability as well. The hotel's elevated walkways and courtyards lend it a treehouse atmosphere, and the décor is also partially an homage to Barton Springs and the region's rural lakeside getaways.

Círculo Mexicano
Mexico City, Mexico

Grupo Habita was at the forefront of the original boutique-hotel boom, and as of 2020 they're still at it with Círculo Mexicano, a 19th-century building in the Centro Histórico updated by architects Ambrosi Etchegaray into a striking and unique 25-room boutique hotel. The accommodations, on the second and third floors, are arranged around a central patio, and in the public spaces the contrast of weathered period materials and brand-new modern construction is at its strongest.

Grand Hotel Terme
Sirmione, Italy

Not every worthwhile hotel has to lead the charge of some stylistic revolution; more often, you come to a place like Lake Garda for the physical comforts, the splendor of the setting, and the reassuring grandeur of an old-world luxury hotel. Grand Hotel Terme occupies a spectacular plot in Sirmione, the narrow peninsula that extends from the lake's south shore; this means views of the water from all of its understatedly elegant rooms and suites, as well as the restaurant and its expansive terrace.

Pillows Château De Raay Limburg
Baarlo, Netherlands

With a name like Pillows it's clear you're not exactly in for a rough ride, but there's reason to suspect that even among the rest of its family, Pillows Charme Hotel Château De Raay Limburg is remarkable for its plushness. In contrast with its urban cousins, this one occupies a 13th-century castle on the outskirts of the North Limburg village of Baarlo, surrounded by tranquil gardens, totally insulated from the outside world. The atmosphere is timeless, thanks to the contrast of the historical building and the contemporary interiors, though the comforts are entirely modern.

The Drayton
Savannah, Georgia

Savannah is historic, but it's also a youthful and vibrant city, where a spirit of creativity permeates everything. It's the perfect setting, in other words, for a boutique hotel like the Drayton, behind whose 19th-century stone façade lie interiors that are historically informed but unmistakably contemporary. Saturated colors and eclectic decoration mark both the public spaces and the 50 rooms and suites; the latter have impressive views of the river, the City Hall building, and the streets of the surrounding neighborhood.

San Luis Creek Lodge
San Luis Obispo, California

To call it a bed and breakfast would be accurate, but frankly wouldn't do it justice. San Luis Creek Lodge combines an intimate, low-key residential-style concept with the kind of design you typically only find in a proper luxury boutique hotel. And with 25 rooms divided among three distinct buildings, it's larger and more varied than the typical B&B. The setting, right in the heart of San Luis Obispo, is as convenient as it gets, but of course this charming town is no great metropolis — here the heart of town is still a perfectly relaxing place to be.

Nirjhara
Tabanan, Indonesia

Certain parts of Bali may be overbuilt, but you don't have to go far off the beaten path to reclaim some of that far-flung seclusion. Half an hour up the southwest coast from Seminyak, Nirjhara is surrounded by forest, and a stream, complete with a picturesque waterfall, winds across its acreage. Its villas and suites pay stylistic tribute to traditional Balinese architecture, with the most impressive views coming from the Canopy Suites, which trade a bit of space for some extra privacy and elevation — rooftop open-air bathtubs are part of the bargain.

Fairmont Royal Palm Marrakech
Marrakech, Morocco

Marrakech is famous for its pocket-sized riad houses, but more or less the opposite approach is taken by the Fairmont Royal Palm. With its 134 villas, suites, and rooms, it's twenty times the size of a riad, and covering an estate that spans nearly a square mile, it offers the kind of tranquility that nothing in the old city can match. The smallest of the accommodations spreads out over an extraordinary 72 square meters, while the suites climb well over 100. At all levels they're faultlessly luxurious and handsomely stylish.

Torre del Marques
Teruel, Spain

Between Barcelona and Valencia, set back on the inland side of a small mountain range, is Matarraña, home to the beautifully restored 18th-century tower that is the Torre del Marques. Today it's an 18-room luxury boutique hotel that offers a farmhouse-style escape, with views of olive groves and vineyards, as well as an environmentally friendly approach and a zero-kilometer cooking philosophy. The rooms are a perfect marriage of weathered traditional construction and contemporary interior design.

Zannier Hotels Sonop
Namib Desert, Namibia

The Namib desert landscape is like nothing else on the planet, and Sonop places as little as possible between you and that picturesque desert — as well as the leopards, hyenas, jackals, and foxes that you'll be sharing it with. Fear not: Sonop's ten luxurious tents, on platforms elevated above the rocky desert floor, are singularly uninteresting to the leopards and their friends. And given the plushness of the accommodations — they're inspired by Twenties-vintage British colonial style — the experience here is a long way from ordinary camping.

Riggs
Washington D.C.

It's not every day a 19th-century Romanesque Revival bank building in Washington's Penn Quarter district reopens as a hotel, especially one as stylish as Riggs. It's another sign of a new era for the nation's capital — there's more character here than in all of D.C.'s hotels circa 2000 put together. It starts with the well-preserved bones of the stately old bank, and using the city's history as their inspiration, adds a welcome note of playfulness to the elegance you expect from a Washington D.C. luxury hotel.

Madama Garden Retreat
Venice, Italy

With its surface area as limited as it is, there's not a lot of green space in Venice, or quiet space in general. Madama Garden Retreat, in the Cannaregio district on the north side of town, is an exception: a stylish and luxurious little eight-suite hotel for which the phrase "garden retreat" is entirely appropriate. The mood inside combines the dark fantasy of historical Venice with the cleanly composed spaces of the 21st century — all inspired, in fact, by Italo Calvino's Invisible Cities.

Ahau
Tulum, Mexico

As much as Tulum has grown in recent years, it's impressive that its hoteliers have managed to keep things relatively low-key and low-impact. Ahau Tulum takes this approach to a higher level; it's named for the Mayan sun god Kinich Ahau, who represents universal consciousness. Needless to say it takes great pains to minimize its ecological footprint. Where it excels, however, is in the related goal of stepping out of the way and letting its guests experience the closest possible communion with nature (short of sleeping outside under the stars).

Hotel June
Los Angeles, California

Hotel June occupies a classic mid-century hotel building by architect Welton Becket, on Lincoln Boulevard just to the north of LAX. Convenience is a small part of its appeal, but don't think of it as an airport hotel — it's equally close to Marina del Rey, with Venice just beyond, and Venice-style "West L.A." living is what it's all about. It helps that the rooms are well soundproofed, allowing you to focus on their warm, sunny minimalism, their organic materials (and live plants!), and their stylish custom furniture.

The Hoxton, Paris
Paris, France

The Hoxton hotels were, of course, born in the London neighborhood of the same name, so they'll always have an English accent — but their first overseas expansion proves that they're flexible in adapting to their surroundings. The Hoxton, Paris is quite an adaptation, commandeering an 18th-century mansion in a particularly hip corner of the 2nd arrondissement and turning it into a chic, modern, and relatively affordable boutique hotel in the signature modern-bohemian Hoxton style.

Park Hyatt Kyoto
Kyoto, Japan

If you want a quick comparison of the differences between Japan's modern capital and its historic one, you could do worse than to look at a pair of Park Hyatts. The Park Hyatt Tokyo, of course, is the ultramodern skyscraper-topping luxury hotel made famous in Lost in Translation; the brand-new Park Hyatt Kyoto, while at least as luxurious, keeps a much lower profile, its low-slung interconnected buildings spread out like a hillside village in the city's historic Higashiyama district.

Virgin Hotels Dallas
Dallas, Texas

If Richard Branson's various Virgin brands have a common thread, it's an intention to make the kind of jet-set lifestyle for which Branson is famous accessible to everyone — and in the case of Virgin Hotels Dallas, in the city's blossoming Design District, that means the high-design, high-art boutique-hotel experience, at a price you don't have to be independently wealthy to afford. And, this being Virgin, it also means a strong dose of swinging Sixties modernism — with its curvaceous modern furniture and mid-century aesthetic.

Torel 1884
Porto, Portugal

Seemingly out of nowhere a homegrown Portuguese hotel brand has established strongholds all across the country. Torel 1884 is one of a pair of Torel properties in the picturesque riverside city of Porto, and it's a gem: a 19th-century townhouse building in a central neighborhood, decorated with one eye on its architectural heritage and one on contemporary boutique style. It's a long way from the minimalism that once ruled the design-hotel roost, and it's hard to see how it could be any more pleasing to the eye.

Life House, Nantucket
Nantucket, Massachusetts

It may seem odd to follow up three Miami-area boutique hotels with a restoration of the oldest continually operating hotel in Nantucket, but what the Life House hotels share is less a copy-paste stylistic identity and more a conceptual approach — one that prizes authenticity and fidelity to the uniqueness of the setting. This old sea captain's house became an inn in the 1830s, and while it's been thoroughly redesigned — and functionally been brought up to 21st-century luxury-boutique standards — it's full of details that suggest a long and eclectic history.

Jams Music Hotel Munich
Munich, Germany

You certainly can't accuse Jams Music Hotel Munich of going halfway with its theme. Munich was at the forefront of the electronic-music revolution that began in the Seventies, and Jams is dedicated not only to this history, but to rock and roll in general — every corner of the hotel is filled with vinyl LPs, music-inspired artwork, and illustrated portraits of performers. The dedication to music is so thorough that you could almost overlook the fact that, underneath it all, Jams is simply an extremely stylish boutique hotel, and one with more than its fair share of high-end comforts.

Zannier Hotels Bãi San Hô
Song Cau, Vietnam

With 2020 being such a misbegotten year, we surely couldn't stop at just 20 hotels. Our bonus 21st entry is a nod to hope and normalcy in 2021, and there's no better hotel with which to associate it. Arnaud Zannier creates not just flawless small-scale luxury hotels but fully immersive experiences, and venues for creating the kinds of unforgettable memories that travel, at its best, is all about. Bãi San Hô is another extraordinary addition to his family, set on 240 acres alongside a powder-white beach on a secluded peninsula in Vietnam's seaside province of Phu Yen.