Hotel restaurants are nothing new. Restaurant hotels, however, are another thing entirely. They're a rarity, and they arouse intense curiosity from anyone who makes food a focal point of their travels.
Most hotels have restaurants. And many hotels have award-winning restaurants where the cuisine might be held in even higher regard than the accommodations. But not many restaurants have hotels — establishments where the restaurant existed long before the lodging, or where "restaurant" actually takes precedence in the name. Yes, the restaurant hotel is not a common phenomenon, and restaurants with hotels good enough to be in our selection are rarer still — blue, to use the culinary parlance.
Food has always had the ability to be the primary focus of a journey. Travelers will go to the ends of the earth for a unique meal, whether it's a Michelin-starred tasting menu or the simple homestyle specialty of a street vendor. When a restaurant inspires enough interest to warrant adding a high-quality hotel, it announces to the world that it is now, more than ever, a place worthy of such a pilgrimage.
Restaurants are an essential part of the travel experience. They are the central gathering point and beating cultural heart of communities around the world. There's a good chance that some of your most unforgettable memories took place during an epic dinner. These restaurant hotels make it possible to stay in the moment for a little while longer.

Philadelphia, Pennsylvania
It's been close to a century since Wm. Mulherin's Sons transacted any business from their whiskey-bottling plant in Philadelphia's Fishtown. For decades, all that remained was this 19th-century building, until it reopened as a fantastically successful wood-fired Italian restaurant, serving first-rate pizza, pasta, and cocktails to residents of this up-and-coming neighborhood. Except it didn't stop with locals — Wm Mulherin's Sons is a phenomenon that's famous far beyond Fishtown, and before long it became clear that a few bedrooms, to accommodate far-flung travelers, wouldn't go amiss.
San Sebastian, Spain
It's a familiar enough concept in France and even in England, yet for all the distinction of Spain's high-end restaurant scene, a luxury boutique hotel devoted to a single chef is still something of a novelty here. Just west of Monte Igueldo is where you'll find Akelarre, a stunning piece of modern architecture which adds 22 luxurious hotel rooms and a full-service spa to Pedro Subijana's legendary restaurant.
Barcelona, Spain
Barcelona is no longer just about tapas bars that stay open long after other countries have gone to bed, it's about cutting-edge culinary experimentation as well, pushing high-end dining beyond its traditional limits. And so we see hotels like the Àbac Restaurant Hotel, hotels that quite literally put the restaurant first. And why not, when you've got a kitchen that's been awarded a Michelin Star under Chef Jordi Cruz.
Kennebunkport, Maine
Kennebunkport has a number of great places to eat, but they pale next to the White Barn. The restaurant, in a 140-year old white clapboard barn, is the hotel's focal point, and is internationally known, possibly New England's finest. The list of culinary awards the White Barn has won is truly exhaustive, and would be exhausting to read; suffice to say that the dinner goes a long way toward making this rustic and intimate compound down one of America's finest country house hotels.
Rutherford, California
Guests come to Auberge du Soleil for the setting, with views over endless vineyards and olive groves; they come for the hotel, which is effortlessly, unpretentiously luxurious; and they come, most of all, for the restaurant, which stands out as something special even in Napa Valley, a region that's arguably America's culinary capital. In true French style, the restaurant came first, with rooms provided as an added inducement for diners to drive those last few miles to Rutherford. Today they're anything but an afterthought.
Labico, Italy
If you're a big enough fan of Italian cooking, the name Antonello Colonna may ring a bell. The famed chef and restaurateur — once nicknamed an "anarchist in the kitchen" — made a grand entrance onto the food scene in 1985 when he took over a rustic trattoria in Labico, outside of Rome, prompting a culinary revolution with his adaptations of traditional dishes. A small empire grew from there, and in 2012, he opened a twelve-room hotel, the Antonello Colonna Resort & Spa, adjacent to his famous restaurant in Labico.
Zwolle, Netherlands
What do you do when you've got an award-winning restaurant, but it's in Zwolle, a hundred kilometers to the east of Amsterdam? How about a place where diners can bunk for the night? The story of Librije's Hotel is a little more complicated than that, but only a little: long story short, the proprietors of the original De Librije installed their second restaurant, Librije's Zusje, in a magnificent old 18th-century prison building just around the corner from their first — and with all the space left over, they created Librije's Hotel.
Northleach, England
England's venerable coaching inns are the ancestors of today's pubs, and the Wheatsheaf Inn, in the Cotswolds town of Northleach, is as true as can be to the classic, slightly utopian ideal of a public house as a welcoming place for a drink, a delicious bite to eat, and an attractive, comfortable room for the night. The Wheatsheaf's restaurant was here before the rooms, and its popularity drove the owners to expand into overnight hospitality in the first place.
Barcelona, Spain
The Monument is an elegant hotel that opened on the same premises as the Michelin-starred Restaurante Lasarte, by Martín Berasategui, the Basque chef who holds more stars than any other chef in Spain. Lasarte is a landmark, considered one of the best places to eat in Barcelona, and now it has a hotel to match. Both are located in a grand 19th-century building on the Passeig de Gràcia, a few minutes' walk from a pair of architectural monuments by Antoni Gaudi, Casa Battló and La Pedrera.
Ann Arbor, Michigan
At first glance it may seem difficult to reconcile the visual impression made by Weber's Boutique Hotel with its claim to have been open — and family-owned — since 1969. But it's clear that this is an establishment that hasn't been content to rest on its laurels. The restaurant came first, a classic upscale steak house with live lobsters and a live piano player, and it's still here in something approximating its original form — which feels like a time capsule in comparison to the hotel, which is as modern as they come.
Cáceres, Spain
Atrio is another establishment that chooses to put the restaurant before the hotel in their name. And even without the fine accommodations, Atrio's restaurant alone would easily merit a detour. It's a serious place — white tablecloths, finely besuited waiters, diners with similar sartorial inclinations — that's perfectly matched by a wonderfully peaceful, architecturally striking hotel whose fourteen modern, clean-lined rooms have been masterfully integrated into the stone facade of a much older building in Extremadura's ancient walled city of Cáceres.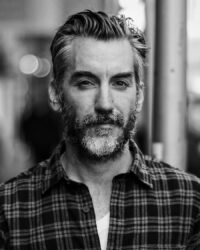 Mark Fedeli is the hotel marketing and editorial director for Tablet and Michelin Guide. He's been with Tablet since 2006, and he thinks you should subscribe to our newsletter.