The founders of Singureni Manor wanted guests to have ample time for deep, cathartic connections with their majestic Arabian horses. They had a brilliant idea. What if the horses live in the hotel?
The Arabian breed of horse has lived alongside humanity for thousands of years. It's one of the oldest in the world. And you can tell. Bred for loyalty and the ability to form strong bonds, they respond to your slightest glance with an innate instinct to communicate mood and desire. It's a connection that transcends the confines of species, and it's the feeling on which Romania's Singureni Manor Equestrian Retreat is built. Here, you live side by side with these distinctive creatures. 19 elegantly rustic hotel rooms share space with the retreat's impressive stable of Arabians.
Just outside the capital city of Bucharest, this is not your typical ranch hotel. It's no less than an Arabian horse sanctuary of world-renowned quality, and you sleep inside of it. In the morning, children gallop down the stairs to greet their favorite steeds. Parents take their first sip of coffee as the horses' feeding, grooming, and training unfold before them. Guests are given all the time and access they need to bond with these animals and observe up close their daily routines.
And yet, you need no equine obsession to want to visit. Singureni is a high-end rural escape that includes every manner of outdoor relaxation, all set in 2,000 acres of fenced-in forest. In mating season, the calls of local deer ring through the trees. In the pitch black of night, put on the hotel's infrared binoculars and open your eyes. There's a herd of hundreds before you.
It's a kind of boutique hotel fantasy. Like a person sat down to create their dream lodge, with all their favorite things, all in one place. Which is exactly what happened.
This was until recently a private hunting lodge; its founders, the Stanescu family, decided to open it to the public after the pandemic. "They realized the impact the forest had on the children," explains Adrian Adam, the executive manager. The kids were nine years old at that time. At their lodge in the forest, they miraculously forgot their electronics and played in the trees. In that moment, the parents realized the uniqueness of this "forest feeling." They wanted to share it.
In its short lifespan, Singureni has already become the go-to for anyone in Bucharest looking for an honest-to-god rural escape and a mix of the luxurious and the wild. Horses and hunting and dense forest exist alongside yoga and massage and gourmet fare served in fairy-tale igloos lit romantically among the trees. You can take a nap in a hammock between the trees, destress in the forest sauna, or a dip in the ciubar, the traditional outdoor jacuzzi. There's also archery and e-bikes for rides through the wilderness.
You don't need to spend a second in the stables to have an extraordinary experience at Singureni. But the horses are the key to the hotel's singularity.
Founder and patriarch Sorin Paul Stanescu is an enthusiast who appreciated Romania's stock of jumping and carriage horses, but found himself fascinated by Arabian steeds bred purely for beauty. He's a man who takes his passions seriously, and we can say with some confidence that this is the only hotel in our selection with an associated business in the shipping of equine semen. Like we said, this isn't your typical ranch hotel. This is no gimmick.

Book Singureni Manor Equestrian Retreat on Tablet Hotels.
Nuts & Bolts
A bite-sized breakdown of your most frequently asked questions about Singureni Manor Equestrian Retreat.
Who comes here?
Visiting dignitaries, locals, or tourists in Bucharest looking to spend two or three days in the middle of the forest, surrounded by nature and gorgeous animals (domesticated and otherwise) on a property with luxury amenities.
When's the best time to visit?
Common knowledge says Bucharest is at its most pleasant in spring and fall, when the weather is mild and — unlike in summer — the city does not completely empty for the weekend. But Singureni is open year-round. And during the winter holidays (when, granted, it will get cold), you can expect bonfires and decorated trees to go with the typical equestrian shows and access to the outdoor jacuzzi, sauna, and yoga platform.
What else is there to do in the area?
Off-site, it's all about Bucharest. An hour from the manor, the capital of Romania is known for its gorgeous parks and wild nightlife. That, and a recent history marred by dictatorship. Places dedicated to that history dot the city, including the opulent former residence of the dictator himself and the Palace of Parliament that he built. The sprawling, neoclassical edifice is the biggest administrative building in the world besides the Pentagon. A tour is a must.
Best room for a solo traveler? A couple? A family?
First of all, there are two sections of the hotel. Paul's Horses and Paul's Lodge. The latter is the original hunting lodge, 13 rooms meant as a complete booking for a large party. The former, Paul's Horses, is the more traditional boutique — 19 rooms integrated with the stables. Book a Single for one bed or a Double for two. Families might look into the one apartment suite. Rooms are simple and well constructed, with views out towards the forest.
What's a design feature I would miss if you didn't tell me about it?
For some centuries in the Romanian countryside, families would collect and store large pieces of wood in their attics, drying them over time to optimal building condition and earmarking them the future homes of their children. These practical, traditional pieces for construction would be signed by families with names and dates of birth. Singureni has used these antique materials — recycled from homes throughout the country. Some pieces date back all the way to the 1820s.
What's there to eat?
Modern Romanian cuisine at the La Hambar gourmet restaurant. Ingredients are sourced from the garden or other local providers, with a particular focus on seasonality. The mission here is to serve whole ingredients as minimally altered as possible. Their philosophy is that "overcooking and flavor enhancers are pure sacrilege." Breakfast, lunch, and dinner can be taken in transparent igloos ensconced in forest.
Anything to say about sustainability?
Between local food, reclaimed construction materials, an emphasis on reducing waste, and collaboration with students from the nearby agricultural university to plant and manage the forest, a sustainable ethos that's only right for the location amidst the woods.
What's the final word?
An eclectic, family-friendly, truly one-of-a-kind hotel in a sometimes overlooked city. For equestrians and anyone in Bucharest, an obvious must-visit.

Book Singureni Manor Equestrian Retreat on Tablet Hotels.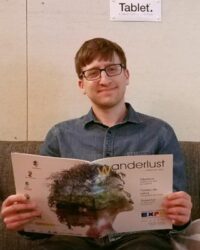 Mitchell Friedman is an editor and social media manager for Tablet and Michelin Guide hotels. He's been with Tablet since 2018, and wants you to subscribe to our newsletter.