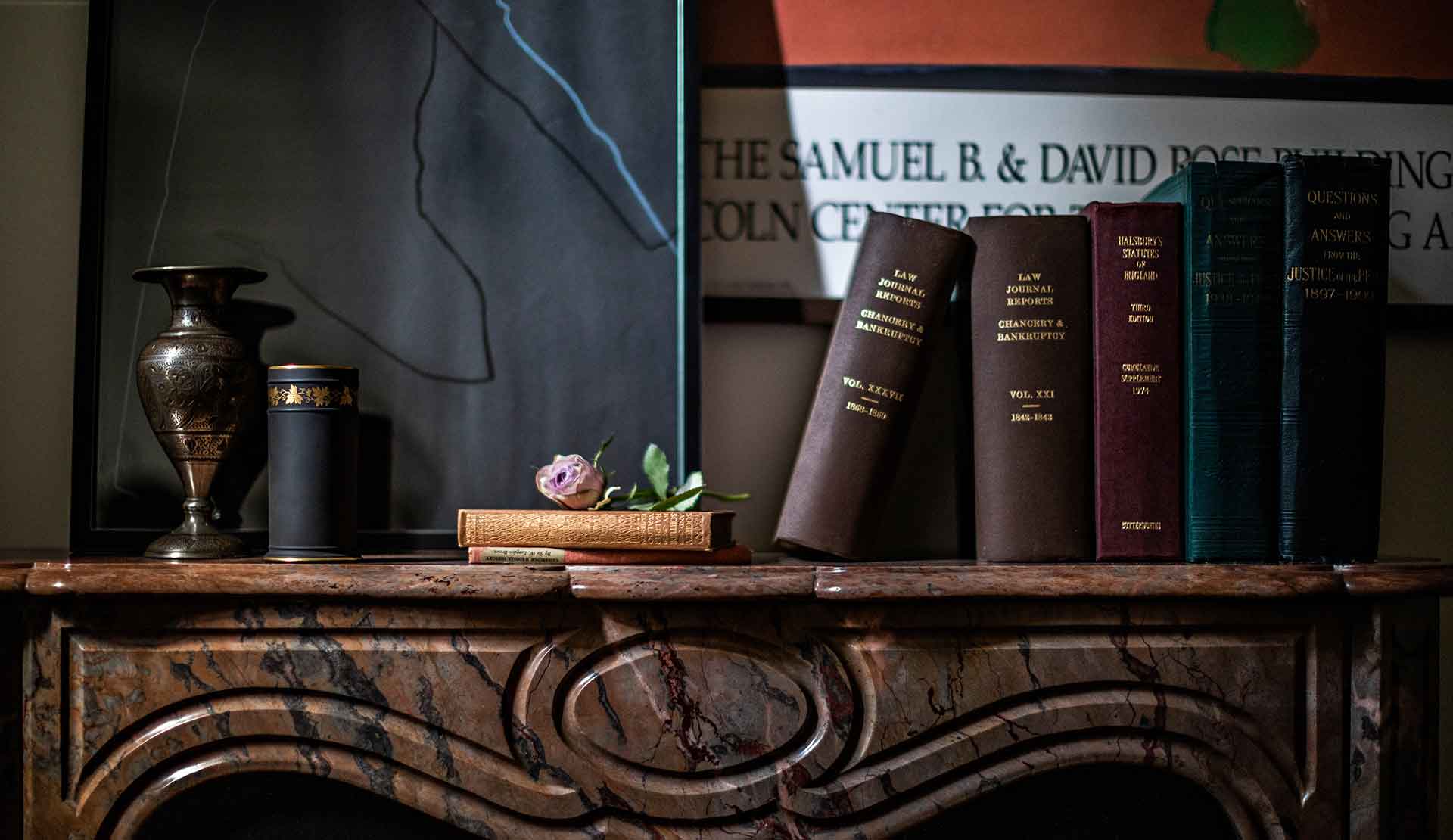 NoMad has always brought a European flair to their hotels in the United States. At NoMad London, their first property in Europe, the formula gets reversed — as American designers reimagine a uniquely British building.
The story of a hotel is important. With so many kinds of accommodations to choose from these days, guests want a dramatic background that helps elevate their stay. It's why Tablet exists — so you can book hotels that provide a memorable experience, not just a room for the night. And it's why there's so much excitement about NoMad London.
The history begins with the Bow Street Magistrates' Court and Police Station, neighbor to the Royal Opera House and a landmark that's stood since the 19th century. It's a grand, legendary, listed building in Covent Garden, with walls that have seen their share of famous happenings — the trials of Oscar Wilde and Augusto Pinochet among them. Despite being a monumental British building, it took an American to reimagine it as something so different.
Free from the shackles of familiarity, Andrew Zobler, CEO of the Sydell Group, saw the potential with fresh eyes. Talk to those behind the scenes at NoMad and they speak with reverence of Zobler's sixth sense — they describe his talent almost as one of alchemy — to see a building that's spent centuries as one thing and understand how it might function totally as another. What was once a magistrate's court is now the latest in a line of plush, luxurious, eminently stylish hotels with a bent towards the culinary.
In other words, it's a NoMad hotel.
Not to say that the NoMad London comes completely out of the blue. If you know the NoMads like we do, you know too that they're really a European brand. It's just, until now, you couldn't say that literally.
At NoMad New York (currently closed for renovations), a Parisian sensibility pervades a Beaux-Arts building. At NoMad Los Angeles, they've kept the grand European features of a distinctly Italianate landmark intact. For their first project in Europe, it's only natural that the trend gets reversed. "I wanted to introduce a New York point of view," Zobler told the Wall Street Journal. "We should be New Yorkers having a conversation with London."
Public spaces and guest rooms alike are filled with bright, provocative, abstract American and avant-garde European art, designed to feel like the personally curated collection of a New York art collector. Sunlit rooms feature hardwood floors and found objects from a range of eras, to go with all the luxury touches you expect. And of the 91, many are jaw-dropping suites that look out over the Opera House or give bird's eye views of the Covent Garden neighborhood.
For a conversation between New York and London, they couldn't have chosen better designers. Roman and Williams, the lauded team behind New York classics like the Ace Hotel, brought their own genius and New York sensibility to the London building. In fact, as they worked on the NoMad London, they were working too on a new take on the British Galleries at the Metropolitan Museum of Art. "We've spent the last few years immersed in conversations about Britishness and British identity," Robin Standefer, one of the principles, told Wallpaper. "It was fortuitous training for our first project in Britain."
The fact that abstract art for the first time makes an appearance in a NoMad is another fitting point in the conversation between the two cities. The Abstract Expressionist movement heralded New York City's status as the most important art city in the world. If any type of American art might influence London's, it's this one. Guest rooms feature between eight and 18 pieces each, and suites might have dozens. Of the photographs, collages, watercolors, paintings, and ceramics, many are original, with artists from around the world commissioned for specific pieces. One favorite is the work by Swiss artist Caroline Denervaud featured in the lobby, created by her fascinating combination of dance and painting that results in large, abstract pieces.
Among Roman and Williams' biggest moves, meanwhile, was to add a massive glass atrium at the center of the hotel. It's reminiscent, they note, of an "Edwardian greenhouse." It also happens to be the restaurant, and the fact that it's at the center of the building is no coincidence.
We've alluded to it already, but the dining experience is essential to the NoMad concept. In New York, the restaurant earned a Michelin Star. Here, Chef Ashley Abodeely — tapped for the project after work at both Nomad New York and LA — weaves an eclectic menu of American food rooted in the London context. Then there's the brand's first "subterranean craft cocktail bar and lounge," Common Decency, slated to open later this year.
And to round it all out, Abodeely introduces her side hustle, a project called, aptly, Side Hustle. Inspired by her time in LA, it's something of a take on the classic British pub — if you filter that vibe through a Los Angeles/Mexican menu, drenched in agave, tequila, and mezcal.
The hotel was supposed to open last September, and the pandemic-induced delay has only served to create a weighty anticipation. One NoMad insider considers the entryway among the most beautiful hotel spaces in the world, and spends her days imagining the moment she can finally walk through it again. Closed in 2006, the structure hadn't been in use for years when Roman and Williams began work on it – now that the transformation is complete, it's ready for its next life.