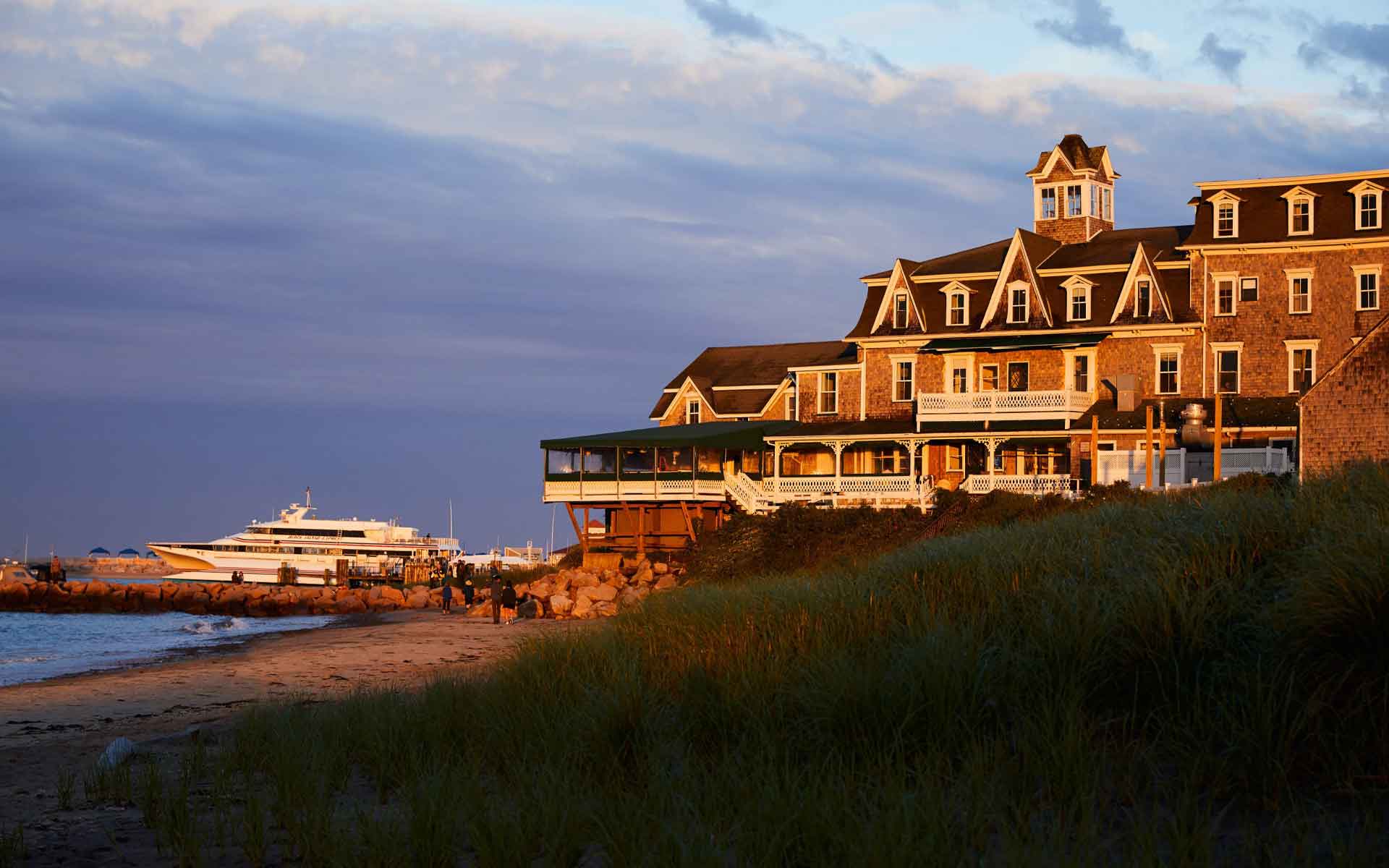 You've probably noticed that we love hotels. So when it comes to suggesting where you should visit in 2021, hotels naturally drove our recommendations.
When a location gets its first Tablet hotel, it's a good bet that something important is happening there: a cultural blossoming, an urban renewal — or maybe the hotel itself is the main draw, singlehandedly putting a new pin on the map. By definition, Tablet hotels are extraordinary, and you don't build an extraordinary hotel without being confident that it will attract guests who appreciate a unique piece of hospitality. Guests with great taste, who wouldn't travel to just any old place.
So, when a location gets its first Tablet hotel, that location has become a destination. It has arrived — at least according to us. That might be an imperfect formula, but it's as good a methodology as any for forming a list of places you should make an appointment to visit in 2021 (or whenever you feel safe traveling again).
Please contact cs@tablethotels.com with any questions about COVID procedures or reopening dates for any of the hotels below.

The destination: Stratford, Ontario
The hotel: seven&nine
Is there a better city to pin your 2021 dreams of normalcy on than one known for live theatre? If you've never heard of Stratford, Ontario before, and you just hear about its biggest attraction — the theatre festival — you might assume this city is a something of a novelty, a newly dreamed-up town with an Elizabethan theme and never-ending references to the bard. You would be wrong, but not entirely. While this beautiful Ontarian town of some 30,000 has roots dating back to its founding in 1828, if it's Shakespeare you want, it's Shakespeare you'll get in Stratford. The Stratford Festival, inaugurated in 1953 with Alec Guinness as Richard III, runs from around late May through October and doesn't just limit itself to Shakespeare, staging everything from the classical to the contemporary at four theatres around the city. They bill it as the "largest and finest theatre festival" on the continent, and we wouldn't dare claim it not to be.
A short walk from one of those four theatres, we have hotel seven&nine to thank for our introduction to this thespian city, a striking modernist structure that pops in a town known for the 19th-century Gothic. They spent the year adding a new renovation to their small premises, ensuring that reservations won't be as scarce as they've been in the past. Our hope is it'll be ready by the time of the Stratford Festival in 2021, and that the Festival too can fulfill some of the glory it missed in a plagued 2020.
The destination: Kathmandu, Nepal
The hotel: The Dwarika's Hotel
The first we wrote about Kathmandu in these pages, we were following Western wanderers on an overland route across the Middle East and towards Nepal in an adventure then known as the "Hippie Trail." Evidence of what appealed to these spiritual explorers is still everywhere in Kathmandu — a city peppered with significant Hindu and Buddhist sites. And although this venerated, holy city has garnered a reputation as a loud and frazzled one, bans on traffic and car horns in parts of the city have been part of a concerted effort to turn it around over the last several years.
In a city jam-packed with history and attractions, it's nonetheless no exaggeration to point to Dwarika's Hotel as one of the must-sees. It's not just a luxurious place to sleep, but something of a museum and tribute to Nepal's long, rich history. The hotel's founder, Dwarika Das Shrestha, spent much of his life saving intricate historical woodwork from destruction, building among the largest private collections in the world. His hotel is a reflection of that passion, full of handwoven embroideries, furniture by traditional carpenters, and terracotta work by local clay and local hands. All that and yes, expansive suites, three distinctive restaurants, and a pool and Ayurvedic spa, too.
The destination: Block Island, Rhode Island
The hotel: Block Island Beach House
Block Island, an actual island off the coast of Rhode Island, got its first hotels at the end of the 19th century, and its summer draw (when its population can jump from around 1,000 to around 20,000) is a perennial tradition. These days, the beaches are no less appealing, the nature no less natural (some 40% of the island is protected), and the laid-back vibe no less enticing. You can hang on the seashore, visit the towering Mohegan Bluffs, lay on the perfect beaches, or rent a bike and find your own hidden treasures.
What we're saying is this — there's no strict itinerary, no endless list of attractions you have to rush around to check off. Our first hotel on the island, the Block Island Beach House, doesn't buck that vibe, but builds upon it. A smart redesign of a 19th-century mansion, the old Surf Hotel, it has the charmed title of "only beachfront hotel on the island," and its bold interiors give you an attractive, modern space to contrast with the timeless.
The destination: Phu Yen Province, Vietnam
The hotel: Zannier Hotels Bai San Ho
On the eastern coast of Vietnam, the Phú Yên province is blessed with a pristine landscape, one that features both mountain and seascape. But truthfully, when it comes to a new Zannier hotel, we trust them to curate a perfect experience, regardless of destination. The minds at Zannier only choose, as a rule, dazzling locales. And we've been looking forward to Zannier Bai San Ho for months now, when Mr. Zannier himself told us about his new property in a particularly under-visited corner of Vietnam. As he put it, "a true gem nestled in a stunning natural setting."
It's also easily the largest Zannier project, where its 71 villas follow the typically atypical Zannier form by paying tribute to local forms of architecture, like the built-on-stilts Paddy Field Villas. Some come with plunge pools, others gaze out directly at the beach. And for an unfamiliar destination, a Zannier hotel is always the perfect introduction. Activities include everything from cultural excursions to a local temple to snorkeling the coral reef.
The destination: Mekong Delta, Vietnam
The hotel: The Island Lodge
Another Vietnamese selection is a testament to the country's popularity and variety. We'll start with the geography. Just a couple hours from Ho Chi Minh City you'll find among the best cities for visitors just wading into the Mekong Delta, a place called My Tho. Known for its traditional market and beautiful 19th-century pagoda, it's something of a jumping off point for the sites of the rest of the region — one that's abundant with lovely waterways, floating markets, and culturally distinct towns. On one island, just south of My Tho on the map, is the appropriately named Island Lodge.
When it comes to jumping-off points, this 12-room boutique is a maximally relaxing one. The style is classic, featuring plenty of traditional craftsmanship as well as modern necessities like flat screens and (crucially) air conditioning, with rooms that overlook either the wonderfully sculpted garden or the river itself. Hotel-organized tours take you to handicraft workshops and local markets, or you can just grab one of their bikes (classic, mountain, or electric) and head off on your own. And when you're done, there's the restaurant — French and Vietnamese fusion — waiting for you back at headquarters. A comfortable place to land.

The destination: Raleigh, North Carolina
The hotel: The Longleaf Hotel
If we've considered the triangle of Raleigh, Chapel Hill, and Durham a trio for as far as we can remember, we're giving notice now — Raleigh is poised for a promising solo career. The addition of Longleaf Hotel to Tablet has us looking at the city with fresh eyes, recognizing that mix of tradition and youthful spirit that means a city bursting not just with Southern staples like top-notch barbecue and historic mansions, but the hallmarks of any hip destination — craft breweries and a burgeoning arts scene, anyone? Not to mention, it's about as family-friendly a city as they come, with the biggest science museum in the region a top draw, and green space for hikes and strolls leading to the tagline, "a park with a city in it."
In the same spirit of both renewal and living green, the Longleaf Hotel takes the bones of a fossilized Sixties Travelodge and turns it into a slightly swanky, substantially luxe ode to the endangered emblem of the state's forests. Every detail is carefully tailored to the place, from the longleaf needle wallpaper to the textiles by local maker Rise & Ramble, and the place is near everything — minutes from the aforementioned museum, blocks from the Raleigh Beer Garden, and a short walk to the hip Fayetteville Street downtown.

The destination: City of Arequipa, Peru
The hotel: Cirqa
Don't be confused. Yes, we do have another hotel in Arequipa. Three hours north, surrounded by wilderness and the Andes mountains. This is not that hotel. This hotel is not only in the greater region of Arequipa, but smack in the city of Arequipa — a very different vibe, with very different attractions, ones with a distinct appeal to anyone who spent 2020 like a hermit. Here, in the historical center of the city that makes up an UNESCO World Heritage Site, the Cirqa hotel sits on an estate that dates back to the city's 1540 founding, a tranquil and lively contrast to the historic city beyond.
Outside Cirqa's old walls, Peru's second largest city awaits. Known too as the "white city" for the white volcanic rock that makes up so many of its historic buildings, it's full of history, its architecture representing a "masterpiece of the creative integration of European and native characteristics," to borrow a phrase from UNESCO. Cirqa itself employs a local guide to show you the history and art that surrounds their grounds, with trips to the 16th and 17th century churches, cathedrals, and monasteries supplemented with short or overnight excursions to the plains and valleys in the region beyond.

The destination: La Coruna, Spain
The hotel: Noa Boutique Hotel
Spain is littered with well-trod tourist destinations — bustling cities, beachfront ports, hubs of medieval history, and headquarters of architecture. If you missed all that in 2020, know that in La Coruña, you have a Galician port town with a little of everything we love about Spain. Set on the Atlantic coast, the 2,000-year-old lighthouse checks the mark for history, while the harborfront sports the architectural marvel, the 19th-century balconies (galerías), that make the nickname — "Glass City" — make sense.
The Noa Boutique Hotel takes full advantage of the waterfront location and the Spanish perks in this place known for its nightlife, its seafood, and its gorgeous beaches along the ocean, although its location — 15 minutes from the city — gives you the chance enjoy it on your own terms. We're particularly partial to the views of the Atlantic from floor-to-ceiling windows in every room, as well as the spacious indoor-outdoor restaurant with its own inventive take on Galician fare.
The first thing you'll hear about Tozeur is that part of Star Wars was filmed here. It's abundantly clear, the desert landscapes instantly recognizable and obviously cinematic. But unless you're George Lucas's biggest fanboy, that wouldn't be enough to entice you towards the desert. The Anantara Tozeur Resort, meanwhile, gives you a glorious outpost from which to explore this Saharan gem, an ancient city best described as a labyrinth of winding streets and beautiful brickwork architecture beside a massive palm grove.
Distinguished by its luxury and its stark contrasts (we're suckers for a pool set against a desert landscape), the Anantara Tozeur is a self-contained experience if you want it to be, with a lavish spa and a handful of very fine restaurants and bars. It's also one that offers tours of the city's medina, the nearby abandoned villages, and the salt flats of Chott el Djerid. Look at the photo again. As we said, a glorious outpost.
The destination: Salem, Massachusetts
The hotel: The Hotel Salem
Salem's a world-famous town with more than a little history, notoriety, and fame — but we know that a place on Tablet is what it's been waiting on all these years. In all seriousness, even if we're a little late to the party, Hotel Salem is a wonderful reason for us to catch up with this historic, fascinating city just north of Boston. The association with witches is certainly not ignored in this city — the Witch Museum and the House of Seven Gables offer a place to start, and walking tours of the historic sites, buildings, and cemeteries complete the historic picture for fans of magic or The Crucible. October in particular finds Salem swamped with revelers of the spooky variety, from all over the world, who don costumes and descend on the city's parade and slate of creepy-themed events.
Not to give you the impression that Salem's just stuck in its infamous past. The town is very much living in the now, with a host of appealing shops and restaurants to go with a quintessentially New England waterfront and harbor. Not to mention a fantastic, major art museum with nods to the town's overlooked history as a maritime powerhouse. But stay in the present. On the urbane Essex Street in the city center, the loft-style rooms and mid-century modernist décor of Hotel Salem give you a more than stylish entrée to today's city. It also boasts two of the best restaurants, the Counter and The Roof — one of them, we'll let you guess which — offering the only rooftop dining in town. Pure magic.
The destination: Bequia, Saint Vincent and the Grenadines
The hotel: The Liming
It's not everyday (or year) we add a new Caribbean island to our collection, and in Bequia — the second largest island in the Grenadines — we're thrilled to have another. Billed as the Caribbean's "best kept secret," it's only seven square miles, a bit more difficult to get to than the blue utopias with better name recognition, but, especially with the addition of the Liming, about as relaxing as anywhere on the planet. The hotel, for instance, takes its name for a phrase that means "the art of doing nothing," which should clue you in to the type of vibe you'll find when you arrive. It's a place that's all about its pools and its private marina — the beautifully unspoiled setting your prize for catching a connection from Barbados or St. Lucia.
And in truth, there is more to do here than to lie in the sun. There are the shops in the island's charming main town of Port Elizabeth, the caves to explore at Princess Margaret Beach, and more than a few opportunities for hiking, snorkeling, and diving. The hotel will help set you up with any of those, and their restaurant, an inventive place that puts the local seafood to good use, is a welcome surprise to anyone familiar with the typical beach resort fare.
The destination: Northamptonshire, England
The hotel: The Falcon Hotel
A hotel that's so quaintly English, we have to insist you read the next paragraph in an accent. Here, in the little village of Castle Ashby, in the bigger county of Northamptonshire ("the rose of the Shires"), the Falcon is set on the estate that gives this corner of English countryside its name. And the fact that Castle Asbhy — the ancestral home of the 7th Marquess of Northampton — once hosted Queen Elizabeth I, and, in a rare opening to the public, a "sheep shearing competition," should tell you everything you need to know about the setting. The Falcon uses this classic English pasture to great effect, turning a 16th-century coaching inn into a modestly-sized, 22-bedroom ode to British country hospitality.
Interiors are luxe and understatedly contemporary, with a thoughtful selection of contemporary art set against certain Victorian gestures like classic freestanding tubs, while a soothing palette of earth tones and natural materials works in synchronicity with the peaceful gardens of Ashby estate. Take a private nature walk through the woodlands, go for a swim in the wild lakes, or cantor along on a horse. And when you've had enough of the genteel comforts of the old English countryside, there's a touch of the new age on offer too, with the dedicated Yoga Barn next door. What, you've never had a Gong Bath in the English countryside?
The destination: Riñinahue, Chile
The hotel: Futangue Hotel & Spa
As we recently discussed in these pages, Patagonia has an unfathomably vast and diverse landscape, and the best hotels that open there tend to seek and stake out their own unique piece of it. Such as it is with Futangue, located within the 13,500 glorious hectares of Parque Futangue. From here you'll set out to explore the Valdivian Rain Forest, one of the world's best examples of biodiversity, the Patagonian Andes, and nearby Lake Ranco. If you're after some of the spectacular sizzle seen more commonly in southern Patagonia, next-door Puyehue National Park has you covered with its otherwordly volcanic landforms.
It's all almost enough to overshadow the Futangue Hotel & Spa, but fortunately, the hotel is smart enough not to compete with its surroundings, but to merely complement them, with a now-classic Patagonian style that combines unobtrusive modern architecture and unapologetic high-end comfort with a voluptuous setting close to the end of the civilized world. Futangue's rooms and suites are contemporary, but rustic in inspiration, with plenty of bare wood and organic textures like leather and fur. The spaces are generous, as are the comforts — bathrooms feature walk-in rain showers stocked with products made from plants from the neighboring rainforest. It's safe to say that a new destination has been born here.