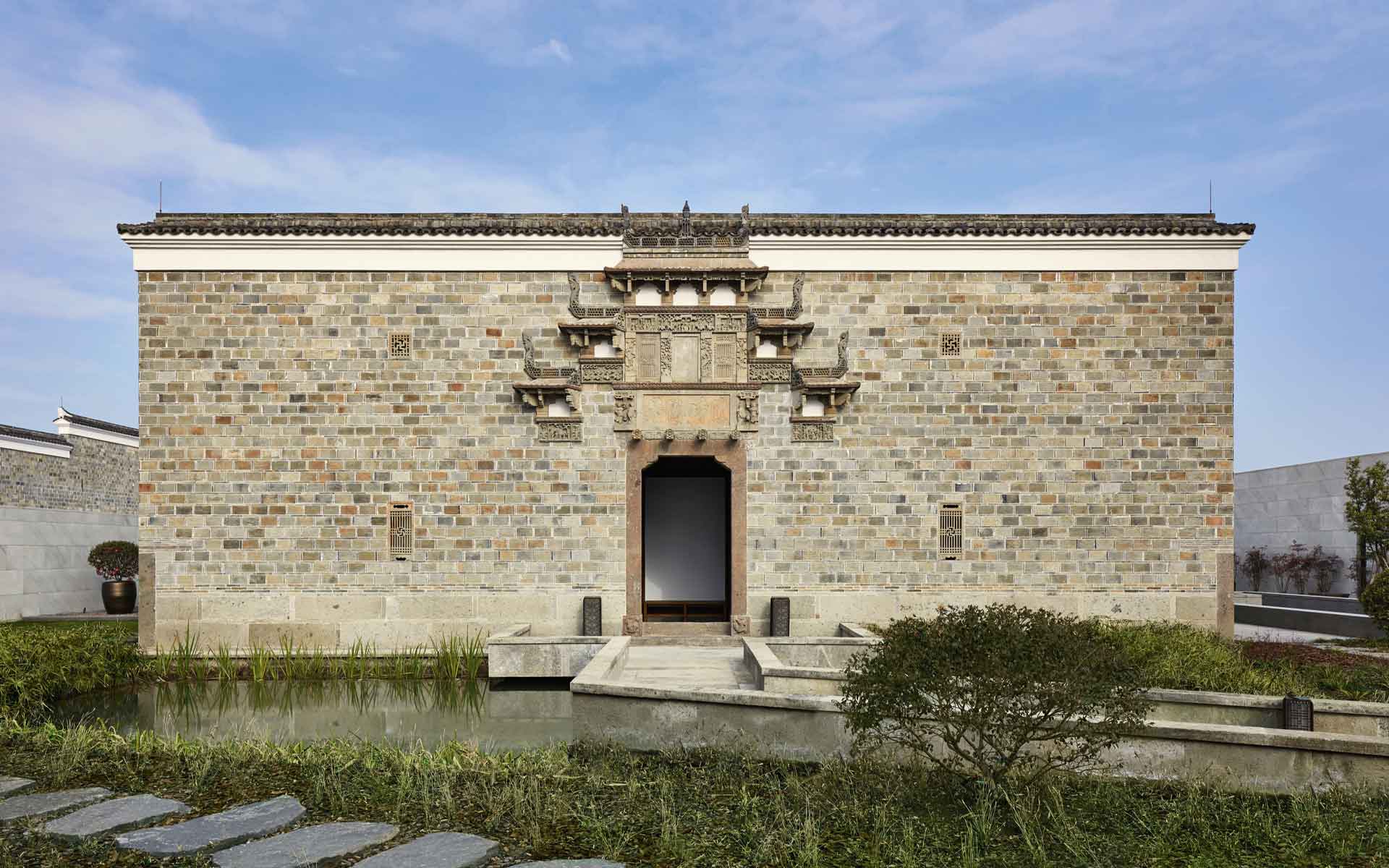 Among luxury hotel chains, Aman stands apart by offering much more than just unparalleled levels of service, quality, and detail. First and foremost, each Aman hotel tells the unique story of its setting and surroundings.
The relationship between Tablet and Aman goes back to our beginnings, almost twenty years ago. By then, the Aman hotel group had established itself as the absolute epitome of luxury boutique hospitality. Their hotels were legendary, and whenever we were able to add one to our selection, it was a big deal. Each new Aman hotel marked a giant leap forward for our growing industry. Our excitement is no less palpable in 2020, as earlier this year we were thrilled to add the entire roster of Aman hotels to our Tablet Plus program.
After starting in Southeast Asia in 1988, Aman hotels have spread to locations all around the globe, infusing the world of hospitality not just with the most innovative and luxurious high-end boutique hotels, but with a certain ethos for the industry at large. What we see today in the best of the best boutique hotels — a synchronicity with the setting, a focus on the experiential, a lavish dedication to wellness — owes a direct debt to Aman's first property, Phuket's glamorous Amanpuri, and the legacy that evolved from that initial success.
In the late 80s, as hokey resorts sprung up all over Phuket, Amanpuri took its queues from the heritage of its host country, aiming to build a place "as Thai as possible in design and feeling" and sending its architect, Aman icon Ed Tuttle, on a mission to study Buddhist temples and traditional homes for inspiration. The resulting pavilions — stilted, freestanding — could exist nowhere but Thailand. Local antiques would decorate the interiors. And when they wanted more of the country itself, guests just had to say the word and they'd be whisked by water to see everything that made this place so special.
To call it a formula would be to use a word that's the antithesis of what the Aman brand represents. But it is an idea about a type of private luxury — defined and inspired by its surroundings — that launched a hospitality behemoth. Aman would take the soul of Amanpuri and apply it to the rest of their growing collection. Tuttle, along with frequent Aman collaborators Kerry Hill and Jean-Michel Gathy, would establish an architecture that existed first and foremost to serve the setting, showcasing what makes it most extraordinary and delivering it to guests at every turn.
"I think the Aman look is balanced, aesthetically peaceful, pleasant, understated, and dramatic, even though it's understated — a succession of drama and intimacy," said Gathy, trying to put the appeal of Aman into words. If we had to make the same attempt, we'd say Aman's power is in its ability to curate the most fascinating aspects of its locales, not just in design, but in experiences and excursions that are tailored to the taste of each guest.
It's a type of luxury that cultivates a certain type of repeat visitor — a famously devoted following that doesn't visit an Aman just because there happened to be one in the area. They're in that area precisely because there is an Aman.
Today, 20 countries host 32 Aman hotels and resorts. The most recent opening was last year's Aman Kyoto. Eight more are in the works, including one — set in the Crown Building in Manhattan — that will embody "the splendor of the Gilded Age and dynamism of Fifth Avenue." Conjuring up a vision that far exceeds "Midtown hotel," that brief description shows how powerful the idea of each Aman hotel can be.
So let's look at some more. To give you a deeper understanding of the Aman story, here's a selection of 11 Aman hotels that best epitomize the group's ambitious sensibility.
All are Tablet Plus.

Aman Tokyo
Tokyo, Japan
Aman gained its reputation in large part from its private retreats in quiet, marvelous natural corners of the world. But if anyone doubted they could bring the same experience to the world's most bustling cities, they need only look to Aman Tokyo for proof of concept. Aman's first foray into city living took the top of a skyscraper and made into the picture of quiet seclusion of all the Aman resorts that came before it. Once you're on the 33rd floor of the Otemachi Tower, the city streets are a mere memory. The modernist spaces are calming to a degree that's awe-inspiring, almost religious. The interiors, a masterpiece by Aman regular Kerry Hill, stay mostly faithful to Japanese idiom. It's not quite the full tatami experience, but it's a fairly traditional one all the same.
What's to say about the nuts and bolts of the place? Everything's perfect, is the short version. The rooms are a modern, urban interpretation of a classic ryokan, as is the stunning, massive spa, incidentally, with its baths clearly inspired by the traditional spring-fed onsen. The views, naturally, are phenomenal, and the tower's location alongside the Imperial Gardens certainly doesn't hurt in that department. Tours of Tokyo's art scene and farther flung trips to Mt. Fuji give a sense of the range of activities on offer.
Amangalla
Galle, Sri Lanka
Set within the walls of Sri Lanka's famous, UNESCO-protected Galle Fort, Amangalla shows that the Aman experience does not necessitate building from the ground up. Here, an Aman makes its home out of a historic premises — and it is historic. Built by the Dutch East India Company in 1684, the building opened as the Oriental Hotel in 1863, making it today the oldest operating hotel in Asia. Much has been preserved, with the soaring ceilings of the Great Hall decorated with overhead fans and chandeliers, and the interiors of the various living spaces filled with original furniture. The views are similarly historic, with the 200-year-old gardens competing with the Fort ramparts, the nearby Groote Kerk (Great Church), and the harbor beyond.
Exploration of the surrounding Fort itself is mandatory, and an easy stroll leads past — among other sites — the old church, the governor's mansion, the spice warehouses, and the lighthouse. As for the modern offerings, a candlelit spa adds to the ambience, and Amangalla happily connects guests with all types of excursions into Galle. Whale and dolphin watching, cooking classes, and private dining in the traditional kitchen are encouraged as well. It's enough for a more than satisfying escape on its own, but for good measure Aman recommends pairing it with a stay at Amanwella, set in seclusion on a palm-fringed beach, two hours scenic drive east.
Amangiri
Lake Powell, Utah
In the midst of 600-acres of wilderness, a modernist desert marvel that required no less than an "act of Congress" to carve out its plot amidst the national parks. If you can take your mind off the setting for a second to appreciate the design, you'll notice it's built around perhaps the most eye-catching swimming pool in the Northern Hemisphere, one that dodges around a staggering stone escarpment jutting from the landscape. And while some designers might try to temper the hard edges of the Southwestern desert with plush, ornate interiors, the suites here go the other way, with concrete walls and rough timber furnishings that strain the usual limits of minimalism. The distinction between the landscape and the property is often a subtle one, with personal outdoor lounge spaces that give way to endless desert views.
It is all about the natural here. Trails from the property provide an easy path for escape into the wilderness, while Aman guides stand ready to take guests even further — through the Colorado Plateau's magnificent "slot canyons" carved into the sandstone, to the hidden bays at Lake Powell, or onto helicopters to a myriad of neighboring national parks.
Amangani
Jackson Hole, Wyoming
Aman's first American outpost is unlike anything in Wyoming, if not all of the Rockies. Seven thousand feet above sea level, overlooking the meadowed valley of Jackson Hole, it's an imposing structure hewn from rough Oklahoma sandstone with accents of glass and Pacific redwood — a sort of Eastern minimalist take on a rustic Western theme. Occasionally it dabbles too in fancier interpretations of the region's typical motifs, with decor that includes woven cowhide chairs and faux-wolf throws.
Just like its American counterpart Amangiri, the adventure offerings at Amangani are limitless. In warmer weather, Amangani's in-house naturalists will guide you on a private tour of Yellowstone or Grand Teton. Come winter, Amangani's own private Ski Lounge sits 20-minutes away for the use of its guests, a ski-in ski-out facility for those who opt out of the heli-skiing, dog sledding, and snowmobiling also on hand.
Amankora
Thimphu, Bhutan
The Himalayan Kingdom of Bhutan didn't open its doors to tourism until the beginning of the 2000s, and when they did, Aman became the first international hotel collection invited inside. Instead of a single hotel complex, Aman opened a series of five lodges instead, spread out among five locations across the country — near the towns of Paro and in the capital Thimphu, and in the even more remote locales of Punakha, Gangtey and Bumthang. The five together create a kora, or "circular journey," for guests looking to explore this less-traveled country through Aman's exacting lens.
Travelers who opt to see more than one of Aman's locations here may take their time to travel through the sweeping mountain passes, or, instead, take in the views from the vaulted vantage of a helicopter transfer and use the saved time for excursions into the landscape or to the historic monasteries. Accommodations are slightly more spartan than the typical Aman resort — televisions and room service are notable in their absence — but the suites compensate with such charms as wood-burning stoves, palatial beds and luxurious terrazzo baths. Spa treatments are available at all the lodges, and a newly added swimming pool at Amankora Punakha is ringed by rice paddies, fruit plantations, and mountain views in every direction.
Aman-i-Khas
Ranthambhore, India
This Aman offering is just a bit closer to nature than the norm — in Rajasthan's Ranthambore National Park, it's little more than an encampment of tents, surrounded by acres of wilderness and wildlife as well as one of India's top tiger reserves. It probably comes as no surprise, however, that the Aman-i-Khás experience is still very far from roughing it. Though tented they may be, the ten suites are heated and air conditioned, with ceiling fans, and are richly if minimally decorated in a combination Mughal/British colonial style, with simple, spare furnishings and a calming cream-and-wood color scheme. Bedrooms and sitting rooms are screened off by heavy cotton drapes, and the bathing area has a deep soaking tub and a separate shower.
The sense of secluded isolation is key to the appeal of Aman-i-Khás, but the local wildlife is the main attraction. Game is spotted from open-topped four-wheel-drive vehicles, and can include all manner of bird life, deer, antelope and gazelles, as well as crocodiles and, if you're fortunate, tigers. Or for a slower pace, head out for a nature walk, a tour of the ancient Ranthambore Fort, or even a camel safari through the park's grounds.
Aman Sveti Stefan
Sveti Stefan, Montenegro
Another good piece of evidence that when Aman refrains from building a property from the ground up, they have a very, very good reason. In this case, it's unimpeachable. If you've seen photographs of Montenegro, then you've probably seen the island of Sveti Stefan. It's the country's most iconic sight, an impossibly picturesque islet connected to the mainland by the narrowest sliver of land, surrounded by ancient defensive walls and dotted with old red-roofed buildings. Today the entire village is in the hands of Aman. From the outside it looks every bit the historic Adriatic fishing village that it is, only better maintained; while on the inside, of course, it has gotten the Aman treatment — spacious suites that paradoxically feel both maximally luxurious and stripped of all excess.
The look is almost rustic, with the ancient stone walls left intact and original details like massive wooden beams in the ceilings, but sprawling spa-like bathrooms and dreamy king beds and the richest materials used throughout ensure that, despite the traditional look, it doesn't feel for a moment like actual 15th-century fishing village life. The activities here match the wonder of the resort — trips to pebble beaches, wine estates, ancient towns, and even an Unesco site in the form of the fjord of Boka Bay.
Amanjena
Marrakech, Morocco
Sitting just outside of Marrakech and inspired by its rose-hued buildings, Amanjena is less of a riad and more of an intimate summer palace. The original Aman architect, Edward Tuttle, implements here a pared-down Arabian fantasy, one true to the conventions of Islamic architecture yet avoiding the genre's dense optical patterns in favor of a more uniform look. 40 standalone pavilions and maisons sit within the landscaped gardens — spotted with with marble fountains and tranquil reflective pools — some with their own swimming pools, all with their own outdoor and indoor living spaces. Bathrooms are particularly remarkable, in green Moroccan marble with deep soaking tubs.
Naturally Amanjena counts among its facilities an Aman Spa, including hammams, gym, and 33-meter swimming pool. Meanwhile, one Japanese restaurant, Nama, and one Moroccan restaurant serve to undo all the hard work guests put in at the fitness center. All told, it's an inspiring combination of sublime architecture and supreme physical comfort, not just a worthy addition to the Aman group but one of Morocco's most impressive hotels.
Amanera
Rio San Juan, Dominican Republic
On a wildly beautiful stretch of the island's northern coast, Amanera is both elegant and ecologically sensitive, sprawling and self-contained. It is the beach resort at its most luxurious, with every accommodation located within a free-standing casita, each with its own unobstructed view of the sea, half with their own private pools. Stylistically, there's something of a minimalist Japanese feel to the high ceilings and wood-framed doorways, the glass panes and low tables and hand-carved screens. True to Aman's overarching mission to build squarely off local traditions, however, the building materials and artwork are locally sourced.
Guided eco-hikes within the 400-acre nature reserve that surrounds the property and a partnership with Kite Club — the largest watersports center in the country — give a hint of the experiences on offer.
Amanyangyun
Shanghai, China
What do you do when you've got an undistinguished parcel of land just outside of downtown Shanghai, and, 700 kilometers away, in Jianxi Province, a collection of historic homes, dating back to the Ming and Qing dynasties, that are about to be subsumed by a dam project? If you're Mr. Ma Dadong, an entrepreneur and Jianxi native, you spare no expense in rescuing the homes, moving them — brick by brick, stone by stone — to the site of your newest luxury resort: Amanyangyun. And, just for good measure, you transport a complete forest as well, comprising more than ten thousand centuries-old camphor trees, to provide Amanyangyun with a suitably picturesque backdrop.
What wasn't designed by Ming and Qing craftsmen was designed by Kerry Hill. He's responsible not just for the contemporary common spaces — the restaurant spaces, the spa — but for the interiors of the suites, pavilions, and villas that now occupy the historic houses. And while every Aman sports an impressive spa, Amanyangyun's is among the largest in Shanghai: ten treatment rooms, two bathing suites, a 20-metre heated indoor swimming pool… we could go on.
Aman Venice
Venice, Italy
Whereas the setting for Aman Tokyo may have seemed like a big departure for Aman, Venice has qualities that harken back to the brand's origins, despite the city location. Because like many of Aman's far-flung, impossibly photogenic locales, there's a sense that Venice isn't quite of this earth. And, more prosaically, they've already perfected the craft of the waterborne arrival on those selfsame desert islands, and it's a skill that transfers seamlessly to Venice's canals.
Set in a meticulously preserved, 16th-century Renaissance palazzo, the interiors of the 24 intimate rooms make use of frescoes by 18th-century Venetian artist Giovanni Battista Tiepolo — and some, like one of two private gardens here, have the rare privilege of overlooking the Grand Canal. And whereas more rural Amans offer guides with wilderness know-how, this one just as typically embraces the setting. Excursions are led by chefs, art historians, and literary types, the better to show you whichever aspect of the City of Water you'd most like to see.