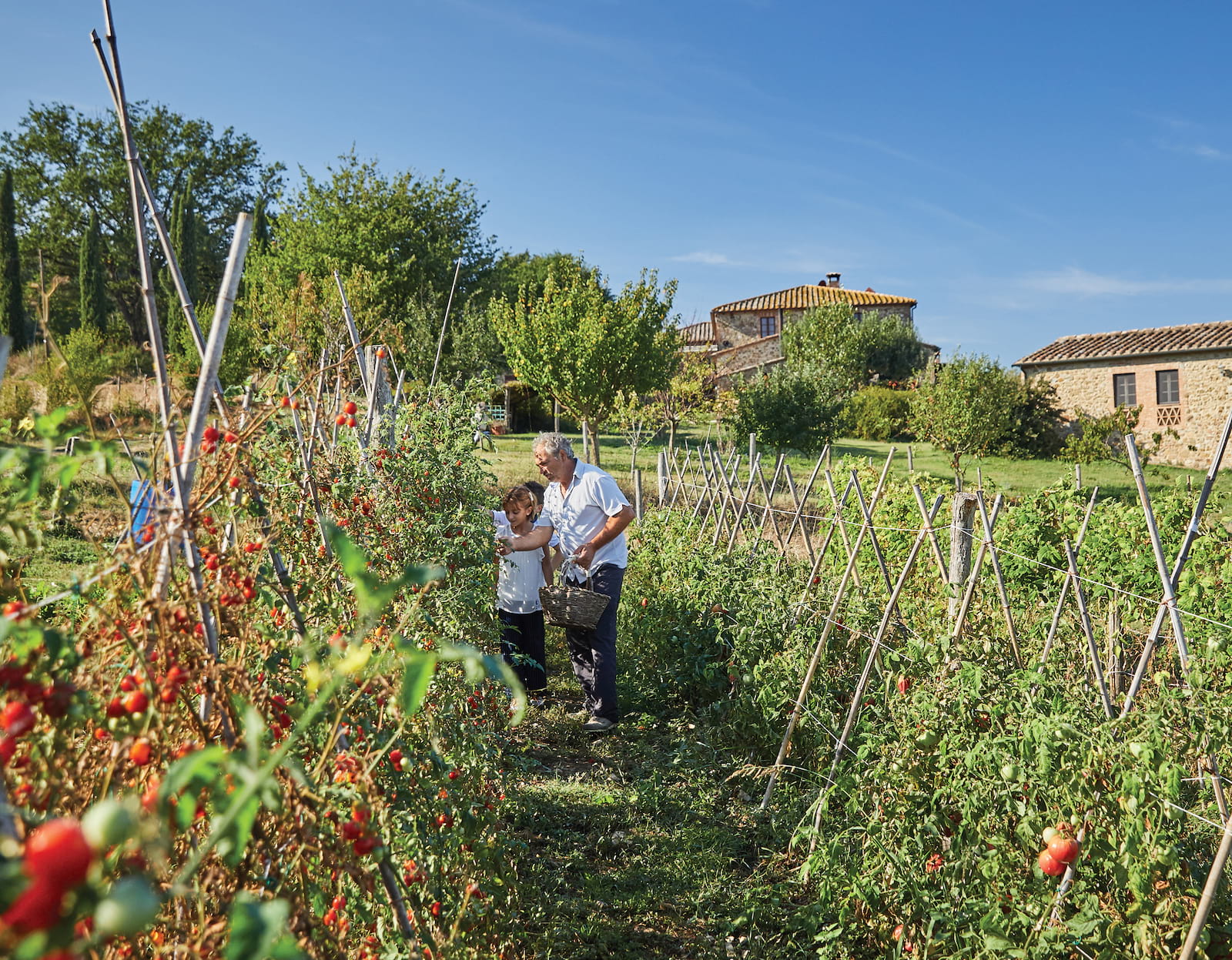 You might find it surprising, but there are hotels out there that meet Tablet's high standards of design and individuality, and are also incredibly welcoming to children, hosting a smorgasbord of exciting activities just for kids.
When you think of cool boutique hotels, family-friendliness doesn't necessarily jump to the front of your mind to complete the picture. But many of the hotels we consider to be among the best and most stylish go out of their way to make their places perfect for all ages. Most of the time, that means keeping the kids busy. Below, we've highlighted some of the most creative activities for kids at some of the coolest hotels around the world, from Portugal to Punta Cana.
Martinhal Sagres Family Resort
Sagres, Portugal
It's right in the name. On the dazzling Algarve coast, this is a beautiful beach resort with a culture that has everything to do with families. Kids clubs cover all the age groups, a pumptrack awaits aspiring BMX-ers, and classes range from soccer to tennis to swimming. There's even a baby concierge, which, despite the phrasing, is not an infant employee, but a concierge service with babies in mind. And if you end up in Lisbon instead, check out the similarly welcoming Martinhal Lisbon Chiado Family Suites.
Castello di Casole
Siena, Italy
The atmosphere is timeless, classic Italian country living — a genre that, granted, often goes over the heads of children. Fortunately, there's an infinite amount of activities for families. Pizza making, watercolor classes, horseback riding and wildlife safaris are among the options, and the versatile, highly professional staff will point you to just about any other tour or excursion you can imagine.
Brach Paris
Paris, France
The Brach is the latest from Philippe Starck, making an unlikely sort of glamour out of a 1970s building and full of the sort of eclectic details that make the design-conscious swoon. If that's you — bring your kids. It's more of a grown-up vibe, but there are interconnecting rooms on all floors and suites, a gorgeous swimming pool, and a special feature at the decidedly adult brunch: a parallel one for kids upstairs, with their own menu and activities.
The Mark Hotel
New York, New York
About as far as you can get — both figuratively and literally — from the funkier boutique hotels of lower Manhattan, here's a classic, timeless, posh Upper East Side hotel that goes out of its way to make little guests comfortable in the Big Apple. Custom-designed strollers are provided for walks in nearby Central Park, toys are provided from a local toy store, and the hotel itself provides special tours of the Met for anyone between the ages of 10 and 13.
The Lodge and Spa at Pico Bonito
La Ceiba, Hondoruas
About as accessible as a remote tropical jungle paradise gets, here you have 400 acres of wilderness on the Caribbean coast, and activities enough to fill the space. A farm breeds 40 species of butterflies, boat rides take you through a manatee refuge, and snorkeling trips (the littlest can swim or visit the nearby small islands) feature the world's second-largest barrier reef.
Hotel SP34
Copenhagen, Denmark
Walking distance from Copenhagen's famous Tivoli Gardens — the famous amusement park nearby that's itself a must — Hotel SP34 makes a comfortable family spot, offering free pancakes and hot cocoa for kids, bike rentals complete with child seats, and plenty of recommendations for visiting the rest of exceedingly kid-friendly Copenhagen. And while we're talking about families, Copenhagen's Avenue Hotel, another in the Brochner hotel group, has similar amenities.
Borgo Egnazia
Savelletri di Fasano, Italy
Another Italian gem, the kids club for the youngest set is particularly eye-catching, a space inspired by traditional Puglian fairy tales and busy with creative workshops and nature excursions. Including to the farm to play with puppies.
Carillon Miami
Miami, Florida
The epitome of a tranquil vibe in Miami, it's not the type of place where you'll find a DJ at the pool bar keeping you up all night. Instead, you'll find amenities like a rock climbing wall, complete with tutorials and instructions for families, and beach cruisers for bike rides down the beach.
Anassa
Polis, Cyprus
Styled after a Byzantine village, Anassa is the queen of this island, and if we're talking about activities — well, there are plenty, and you rarely have to leave the property to enjoy them. Tennis instruction during the holiday seasons cater to ages as young as four, while the various levels of kids' clubs welcome guests as young as four months. Then there's stargazing, visits to the donkey farm, and a family photo session to prove it all happened.
Rimba Jimbaran Bali by AYANA
Jimbaran Bay, Indonesia
For a family vacation in Bali, you actually have to choose between RIMBA Jimbaran and Ayana Resort and Spa, but your kids don't. Each has a kids' club — one including a trampoline, children's billiards, and table tennis — the other with a mini-cinema, game room, toys, and books. A "secret" entrance connects the two clubs, and little guests of each resort can actually choose to go with the programs offered by either one.
Eden Roc At Cap Cana
Punta Cana, Dominican Republic
Sprawling beaches and private pools define Eden Roc, but so too do dedicated areas for children. The coolest is an artificial lagoon complete with a massive treehouse-style activity center with video games, a mini-spa — manicures, pedicures, hairstyling — and snacks. Separate, supervised swimming areas for kids abound as well.