Adventurers have no shortage of destinations for finding their thrills, but nowhere collects so much dramatic variety in one place as New Zealand.
Would-be adventurers have no shortage of destinations for finding their thrills, from Hawaii to Patagonia to the Alps. But there might be nowhere that collects so much variety in one place as the pair of islands that are New Zealand. With craggy peaks and rolling hills, dramatic seascapes and quaint mountain towns — and even a bit of all-important city life — the "Long Bright World" has got it all, including some very special hotels.
The Adventure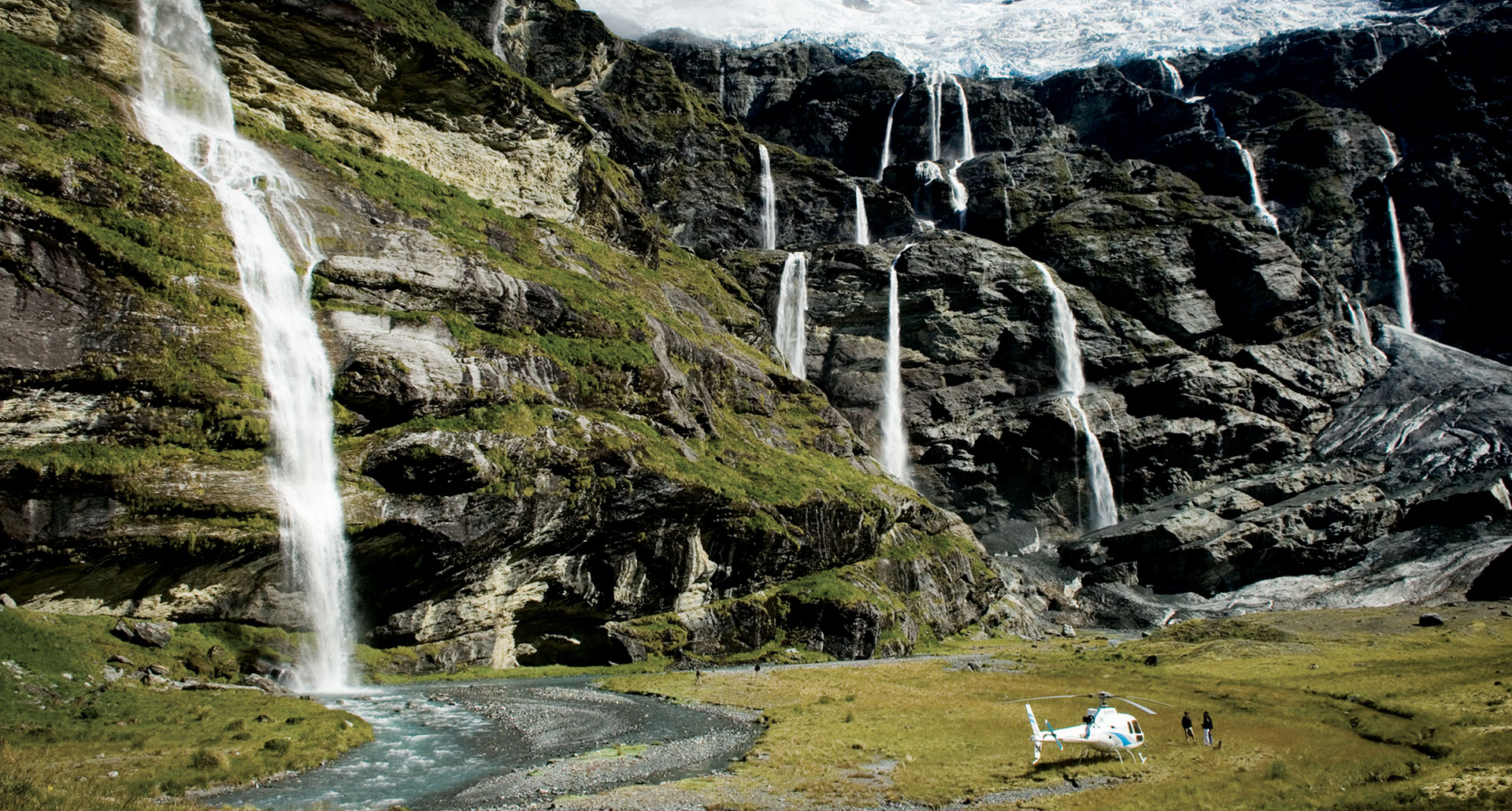 Adrenaline fiends flock to South Island, particularly the region around Queenstown, where rugged coastline meets forbidding mountain ranges. Bungee jumpers, spelunkers, off-roaders, skydivers, zipliners, whitewater rafters, and more all find their essential challenge here.
Even a humble camping trip takes on mythical airs in such a landscape, and the range of cycling and hiking routes (almost universally well-maintained) boggles the mind.
Unlike Australia, almost none of the wildlife here poses any actual danger. It's actually considered lucky to catch sight of the endangered, venomous katipo spider. There's also the kea, the only alpine parrot in the world, which is renowned for its cheekiness and insatiable curiosity.
The Landscape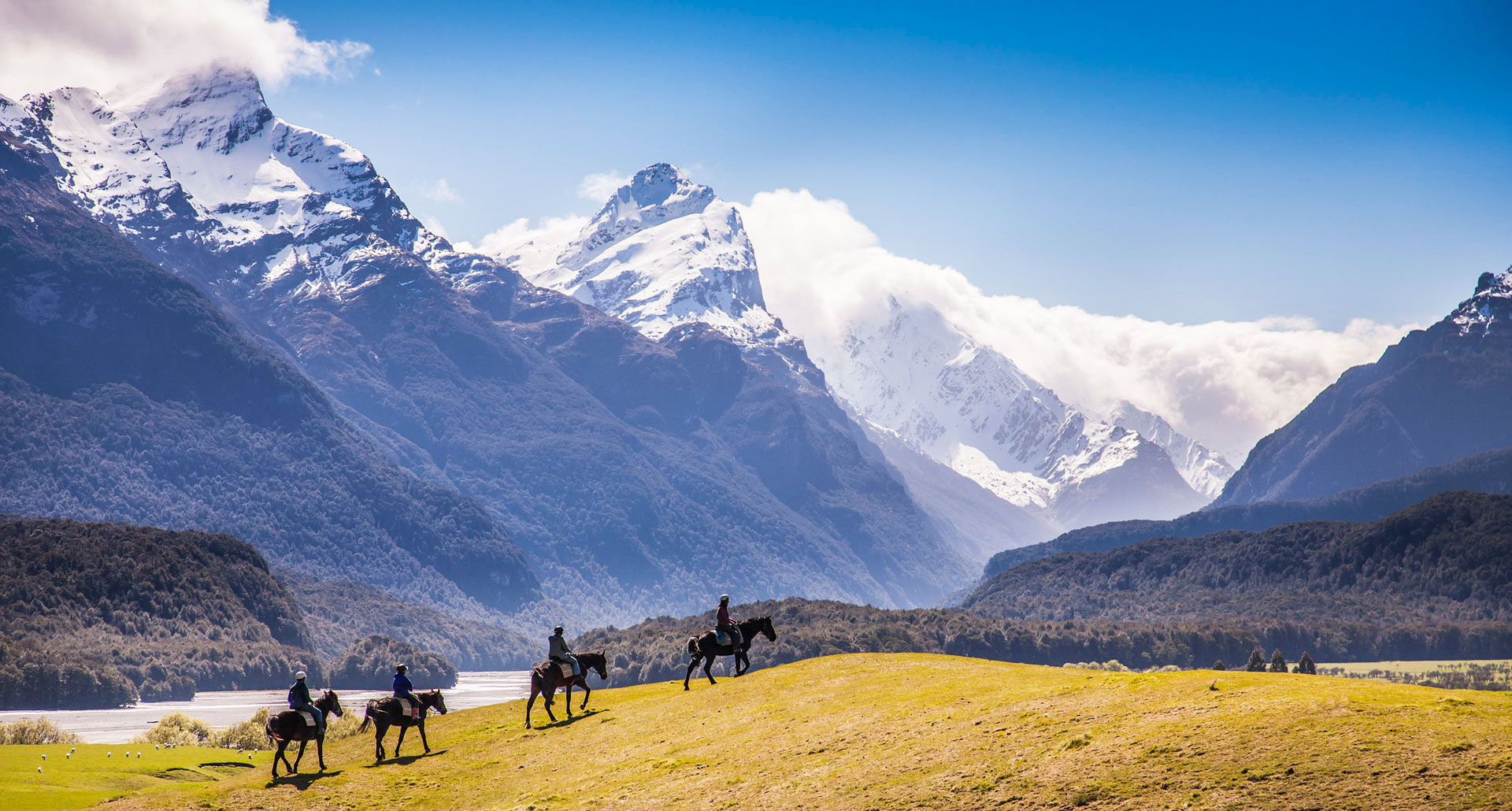 New Zealand's landmass is slightly larger than the UK's, yet only 4.7 million people live here, compared to the UK's 65.6 million. This of course pales next to the sheep population of 70 million.
The North Island skews a touch more urban, with a slightly warmer climate. South Island's mountain ranges make for a nice contrast, though there's also more agriculture and a greater share of wildlife.
This is a hikers' (or "trampers'") paradise: nine Great Walks span an astonishing array of backcountry terrain, from lofty mountainsides to lush rainforests to easygoing beach trails — and a tenth opens soon.
The Cities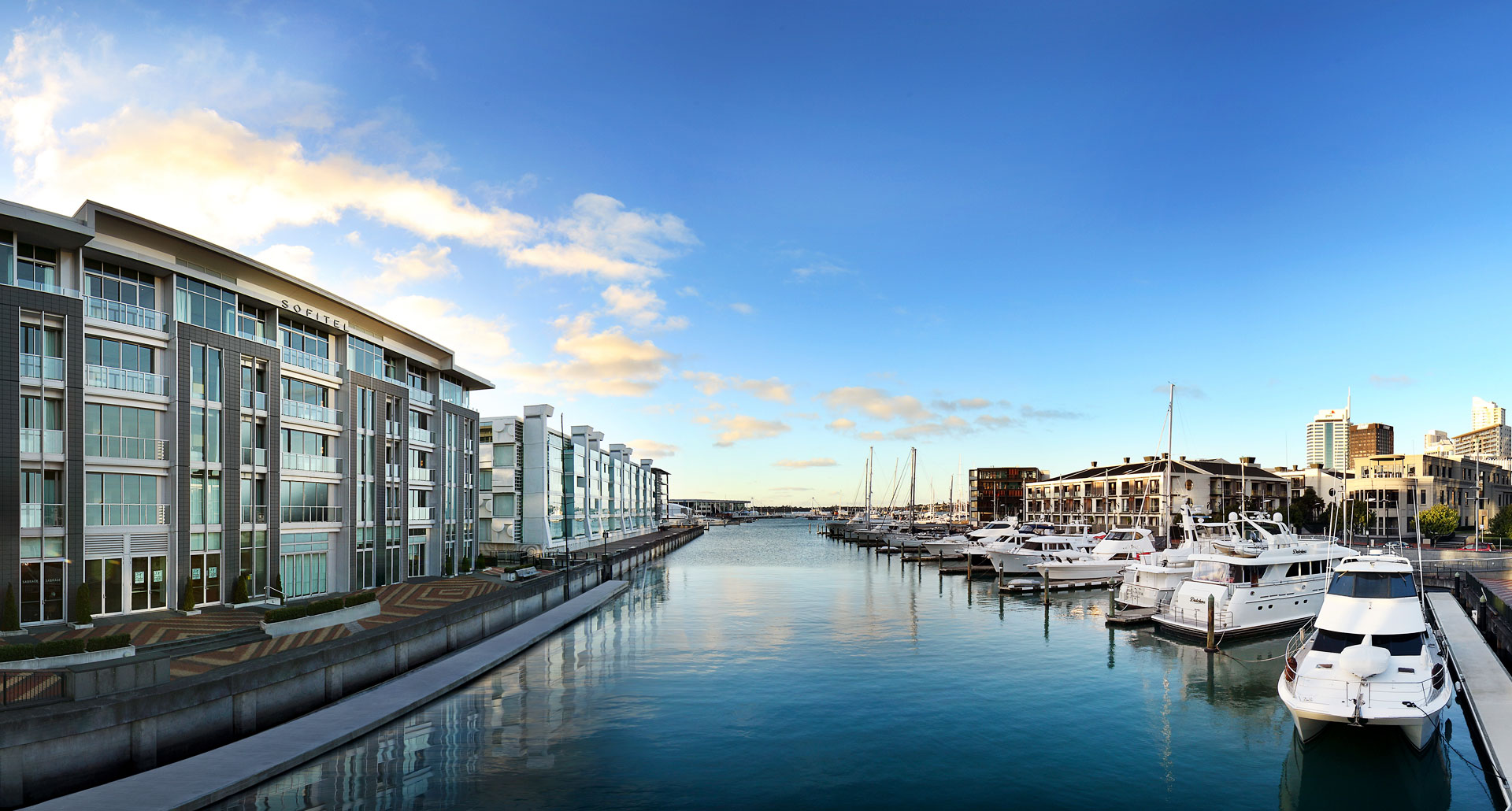 Auckland, the largest city, is nicknamed the "City of Sails" for its thriving sailing and yachting communities; one household in three owns a boat.
"Windy Wellington" is famous for its gusty weather off Cook Strait; it's both the world's windiest city and its southernmost sovereign state capital.
Queenstown, a small city nestled among the peaks of the aptly named Remarkables, draws adventure freaks like a magnet, with extreme activities of every description and a bustling nightlife to match.
The Māori
Indigenous Māori culture is woven into Kiwi society at every level. Besides rugby players' imposing haka performances, there are also rich traditions in carving, weaving, performing arts, and social or religious functions at the communal marae. However, controversies have arisen over political representation, prejudice, and socioeconomic pressure; limited governmental redress for past grievances has led to land transfer and the establishment of Māori industries, but many continue to push for stronger measures.
The Hotels
New Zealand's accommodation options mirror the variety of its landscape. These hotels — lodges, urban boltholes, farmsteads, mountain villas — express the full range the country has to offer.
The Lodge at Kauri Cliffs
North Island – Bay of Islands
Nearly as northerly as you can get in New Zealand, even for North Island, this lodge is a greatest-hits montage of the country's natural plenitude: 4,000 acres of rolling farmland, a cliffside vista of the Pacific, a spectacular golf course thoroughly integrated with the landscape. Fear not once the light fails, as each suite comes with a working gas fireplace to warm and illuminate the evening.
Hotel DeBrett
North Island – Auckland
Auckland has come into its cosmopolitan own, thankfully in tandem with, instead of in opposition to, its historic city center. Hotel DeBrett's colorful eclecticism is a testament to the blend, showcasing the building's Art Deco bones, veering into mid-century design with swoopy furnishings, and experimenting with the quality of light in the grand atrium. It may be a lot to take in, but we have a feeling you'll end up taken with it.
The Farm at Cape Kidnappers
North Island – Hawkes Bay
Farm, indeed: this delightfully named all-suite operation doubles as a working sheep ranch. That implies a certain functionality, but also a certain plushness throughout the roomy interiors, plus a refined table half of the farm-to-table equation. It's a delight to behold, and that's before you even turn your gaze on the majesty of Hawke's Bay.
Treetops
North Island – Rotorua
Here we enter into North Island's mythic interior, a wonderland of old-growth forests and fog-shrouded, pristine lakes. Outdoorsy folks should be right at home — among the many open-air activities, this is a Mecca for trout fishing — and there's undeniable comfort in coming back to the Great Room's handsome glow.
Solitaire Lodge
North Island – Rotorua
As homegrown traditions go, New Zealand's luxe lodges sit near the top of our list. They're such perfect expressions of local character, ideally positioned to take in the landscape's astonishing breadth in blessed solitude. That's clearly the point, given Solitaire's name and location atop an exceedingly private spit of land with refreshingly direct access to Lake Tarawera.
Bay of Many Coves
South Island – Marlborough
To clear up some confusion: this hotel borrows its name from the actual bay nearby, which you'll doubtless enjoy to your heart's content, as there are zero neighbors to speak of. In many ways, that's its greatest strength, permitting a leisurely and freewheeling survey of the region in whichever manner suits you best. Stroll and take in the glow worms, appreciate the view from the cedar hot tub, or take matters into your own hands from behind the wheel of one of their golf carts.
Otahuna Lodge
South Island – Christchurch
As lodges go, few can compete with Otahuna's Queen Anne refinement just south of Christchurch, the very picture of lackadaisical 19th-century country living. These are grounds in the manorial sense, and at just seven rooms, the facilities take on halcyon, princely airs in short order. You'll be right at home, old chap.
Blanket Bay
South Island – Lake Wakatipu
Consciously evoking the rustic splendor of the American West, Blanket Bay absolutely exemplifies the grand-lodge idiom on the extreme northern tip of Lake Wakatipu. With the craggy Humboldts on one side and the lake's unspoiled expanse on the other, this lodge's location couldn't be more appropriate for the do-it-all adventure traveler. Take your meals — and your celebratory wines — on the outdoor terrace and snap an album's worth of mental photographs. Or, discreetly, actual photographs.
Azur
South Island – Queenstown
Admirably fulfilling the "Queenstown quotient," Azur meets that sophistication with just enough remoteness to feel like you've stumbled upon the country's wild natural heart all by yourself. The villas are almost completely self-sustaining, taking a clean and contemporary backseat to the symphony of slopes and waves just outside. We'll take scenic over scene any day of the week; multiple days, now that we think of it.
The Lodge at Tikana
South Island – Southland
In the spirit of a balanced perspective, this one-suite lodge situates you (and just you) far, far to the south of South Island, a supremely appointed farmhouse experience not far from the Tuscan ideal in terms of gentle hills and agricultural potential. The preferred rural hideaway for the frustrated novelist or misunderstood playwright.