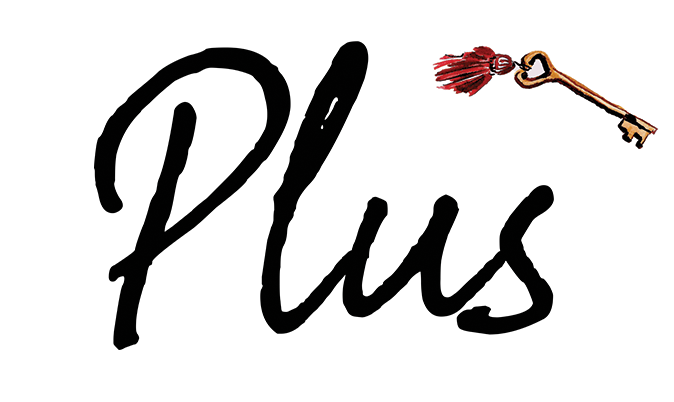 IN THE SPOTLIGHT
This Week: Wine Regions
May 24, 2021
Tablet Plus members receive exclusive access to a collection of the world's finest hotels, each one committed to providing them with seamless, VIP-level hospitality. In the Spotlight is a regular series dedicated to celebrating these exceptional spaces.
Castel Porrona Relais & Spa
Cinigiano, Italy
Once the grand homestead of Sienese and French noble families, the Castel Porrona Relais is now a hotel. And with its lavish interiors, Moroccan-style hammam, a majestic outdoor swimming pool, and "wine therapy" baths, the place is still fit for a king. You can rent the original castle, complete with five suites, private butler and chef — but even a relatively humble room or suite is an experience fit for a king.
Il Falconiere Relais e Ristorante
Cortona, Italy
Italy has its fair share of dazzling palace hotels, but there's much joy to be had in the simpler pleasures of this rustic country villa. Once home to the 18th-century poet Antonio Guadagnoli, this tiny estate and its 400-year-old buildings were painstakingly restored by owners Silvia and Riccardo Barrachi, and the result feels like an invitation to a private home.
Relais Corte Rodeschi
Lucca, Italy
We love novelty as much as anyone, but the classic Tuscan villa hotel experience is one that isn't exactly crying out to be reinvented. Relais Corte Rodeschi, in the hilly countryside outside of Lucca, is as classic an example as they come: an 18th-century aristocratic villa and a 19th-century farmhouse set on a bucolic estate, all converted into a 15-room luxury boutique hotel.
Continentale
Florence, Italy
The Continentale hotel is a Lungarno Collection hotel, which means it's a Salvatore Ferragamo hotel. Why the chain of code names? Why not just come out and say it, Ferragamo in blinking neon, or at least radiant gold (a la Versace)? Why not at least take advantage of the opportunity to better position the brand, like Cerruti or Bulgari?
Château de Courcelles
Courcelles-sur-Vesle, France
To say that the Château de Courcelles is old-fashioned would be no criticism at all. While fashions and technology have changed since the 17th century, the core values of hospitality haven't — and the French country chateau experience is still unrivaled. This one, set on over fifty acres of parkland and gardens less than an hour from Paris, isn't just grand and picturesque, but has a colorful history as well; Christian Dior entertained guests here, and it's said that Jean Cocteau designed the central staircase.
Chateau de la Resle
Montigny la Resle, France
Even if Château de la Resle were simply another elegant French hotel in the Burgundy wine country, the world would be a richer place — there's no such thing as too many. But Château de la Resle is something far more special. On the outside it's as classic as can be, its white-shuttered façade laced with climbing vines and standing above a perfectly tended garden, but inside it's a genuine contemporary art and design showcase, curated by a pair of collectors with a burgeoning high-end home furnishings business. The result is a French château hotel like no other, where the romantic atmosphere of a 19th-century country manor combines with the plush comforts and visual style of a high-end modern design hotel.
La Maison d'Estournel
Saint-Estephe, France
Why shouldn't every wine estate also be a luxury boutique hotel? They've got all the ingredients, and then some: gorgeous grounds, a mild climate, a habitual attention to wine and food, and, at least in the case of the Cos d'Estournel estate, a beautiful house that's practically begging to be shared with overnight guests. This, of course, is where La Maison d'Estournel comes in.
Chateau Du Palanquey & SPA
Sainte Colombe, France
For many travelers the word "château" runs the risk of making the Château du Palanquey sound a good deal more formal than in fact it is. But here there are no turrets, no towers — just a stately house surrounded by vineyards in Saint-Émilion, one of Bordeaux's most storied wine-producing regions. This is a luxury boutique hotel that's dedicated to "slow life," on the analogy with the Slow Food movement — here you'll trade the frenzied activity of modern urban life for vineyard views, country air, rambling gardens, and plenty of the food and wine for which the French countryside is justifiably famous.
La Foresteria Planeta Estate
Menfi, Italy
Sicily's Planeta family is perhaps best known for the wines and olive oils that they produce in a multitude of locations all across the island, but with La Foresteria Planeta Estate they turn their hand to hospitality, with impressive results. Here, in the remote far west of Sicily, not far from the town of Menfi, they've created a small-scale country retreat, a contemporary 14-room luxury hotel overlooking the vineyards and olive groves of one of this island's most gently scenic regions.
Hotel Leone
Montelparo, Italy
It's hidden in plain sight: Le Marche, to the east of Tuscany and north of Rome, attracts just a fraction of its neighbors' tourism traffic. And it's not for lack of appeal. Among Italians it's known for having a little bit of everything, from rolling hills to dramatic mountains to idyllic beaches, from vineyards to medieval villages. In the foothills of the Sibillini Mountains, with an elevated view of much of the above, you'll find Hotel Leone, an eight-room luxury boutique hotel that gathers together an astonishing variety of the things that make Italy special, all under one roof.
Hotel Le Fontanelle
Siena, Italy
The photos pretty much tell the story of Hotel Le Fontanelle, a quintessentially Tuscan hotel if ever there was one. The unabashed gorgeousness of the stone farmhouse sitting atop a hill, overlooking a sea of sloping vineyards, is the result of the meticulous, years-long renovation of a structure whose pedigree stretches back to the 13th century. Lush terraced lawns, terra-cotta patios, stepping-stone paths that meander through aromatic herb patches and bougainvillea climbing up the stone walls: why rewrite a recipe like this one?
La Bandita Townhouse
Pienza, Italy
It's a classic story: husband and wife, weary from their fast-paced careers, leave behind the big city to open a small guesthouse in an idyllic setting. Except in this case, the major players, and their past careers, are of particular note — the husband was a big-shot record exec at Sony whose prior position required (allowed?) him to go on the road with rock stars, and the wife worked as a travel writer. In other words, their new La Bandita Townhouse, younger sister of the original La Bandita villa and located in the historic center of the small Tuscan town of Pienza, is no mom-and-pop operation. It's a youthful, thoughtfully executed and thoroughly hip getaway that blends rustic village charm with urban savoir faire.
Lupaia
Siena, Italy
We've all seen more than a few hotels that could fairly be described as "Tuscan rustic," but Lupaia makes most of them look like half-measures. Here the farmhouse charm is cranked up to eleven or twelve, especially in its open kitchen, where a daily four-course dinner is made out of produce from the hotel's own organic garden. And it's in plentiful supply in the rooms as well, carefully adapted from five painstakingly renovated historical structures, each of which is an architectural mosaic of Tuscan styles, with contemporary comforts under centuries-old roof beams and rough-hewn textures alongside finely wrought furnishings.
1872 River House
Porto, Portugal
For all its old-world charm and tourist appeal, Porto — one of the oldest settlements in Europe — comes up a little short with respect to attractive hotels. That's why it's important to book ahead if you're planning on staying at a sought-after guesthouse like 1872 River House. It's perfectly positioned and smartly outfitted, but it's only got eight rooms.
Colona Castle Manor House
Cape Town, South Africa
It's not much of a castle, really, and not quite a manor house either — but Colona Castle's name, in any case, puts the right sort of picture in your head. You don't come to Cape Town for outrageous, cutting-edge design, but for the classic good life — traditional architecture, old-fashioned hospitality, and a natural setting that's unparalleled in its beauty.
White Water
Cambria, CA
California's Central Coast is less famous than the big cities that lie at either end, and that suits it just fine — Cambria is a place where you go to get away, not to see and be seen. And the brand-new White Water is a beautifully stylish place to do it, especially in this moment's road-tripping, self-secluding mood. Creative director Nell Freudenberger took inspiration from Danish modernism as well as classic Californian design to create a seaside escape that's both invigoratingly stylish and soothingly sedate.
Farmhouse Inn
Napa / Sonoma Valleys, CA
Not exactly a household name, Forestville lies some ways off the most heavily beaten path of the Napa/Sonoma wine country, partway from Santa Rosa to the Russian River town of Guerneville. As such it's something of an escape within an escape, a break not just from the city but from all the commotion on the winery-and-restaurant circuit. This is a town where a farmhouse inn, despite its French restaurant, doesn't have to have a French name, or really much of a name at all — it's just the Farmhouse Inn.
Timber Cove Resort
Napa / Sonoma Valleys, CA
Cutting back on screen time and returning to the simple pleasures of long walks, good conversations, reading actual books — it's a worthy goal, but it's easier said than done. Sometimes you need a little help to unplug. Enter Timber Cove Resort, situated on a quiet stretch of the Sonoma Coast, high on a bluff over the Pacific. It's not that they have some sort of strict leave-your-iPhone-by-the-door policy. It's just that the resort is slightly removed from civilization, outside of cell phone range — even the wi-fi is a little spotty up here.
Carneros Resort and Spa
Napa / Sonoma Valleys, CA
Finally a break from the Tuscan-Provençal style that seems to dominate the California wine country. Carneros Resort and Spa, at the south end of Napa, close to San Francisco, is rather more modern, its style a sort of rustic minimalism, its inspiration seemingly drawn not from Europe but from the American Midwest and Northeast.