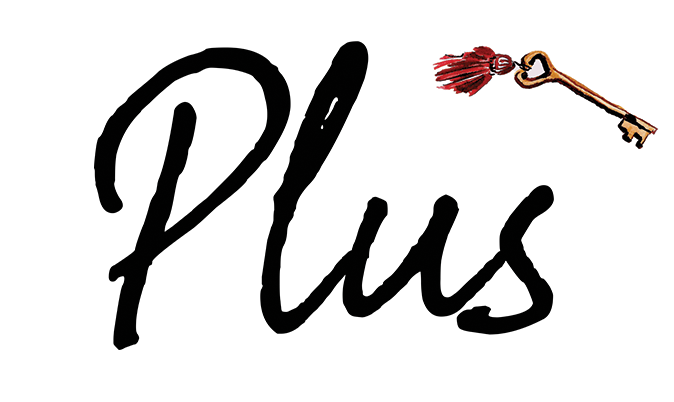 IN THE SPOTLIGHT
This Week: Ski Hotels
February 15, 2021
Tablet Plus members receive exclusive access to a collection of the world's finest hotels, each one committed to providing them with seamless, VIP-level hospitality. In the Spotlight is a regular series dedicated to celebrating these exceptional spaces.
Sundance Resort
Provo, UT
Yes, that Sundance. To many minds, this is just another aspect of the multi-faceted house that Robert Redford built, and the fact that it's a first-class ski getaway is almost secondary. But as many a proud Utahn knows, once you ski Park City, you might never bother with Aspen (or Vail, or Tahoe) again.
The Cambrian
Adelboden, Switzerland
Nothing against the chocolate-box chalets, but we're glad to see more and more Swiss hotels embracing modern architecture and design. There's something satisfying about the way a crisp modernist interior amplifies the drama of the high Alpine landscape. So there's plenty to love about the Cambrian's thoroughly contemporary look, from the rich oiled hardwoods to the custom-made furnishings to the views from the balconies, which are near-universal.
Park Gstaad
Gstaad, Switzerland
Gstaad, that glittery tiara of the Swiss Alps, isn't much for novelty. Of note, however, is the restoration of a grand old European hotel — Gstaad's first luxury hotel, to be precise, a 1910 edifice with snow-blanketed sophistication to spare. More than a century later, that heritage still draws today's Ernest Hemingways and Elizabeth Taylors to Park Gstaad — it's just that now they cavort in contemporary interiors by Federica Palacios.
Carlton Hotel St. Moritz
St. Moritz, Switzerland
It's the rare classic grand hotel that actually lives up to its storied reputation — in this case it's because the Carlton St. Moritz hasn't been shy about renovating. On the theory that its rather demanding high-end guests could forgive a bit of contemporary design, especially in the service of a technological modernization, they've left the building pretty much as it was, but handed the interiors over to the designer Carlo Rampazzi to do with as he wished.
Schweizerhof Zermatt
Zermatt, Switzerland
The Alps aren't exactly short on monumental destinations, and Zermatt, at the foot of the Matterhorn — and surrounded by countless other iconic peaks — is nothing if not impressive. And amid the plentiful traditional lodges in what might be the original Alpine adventure town is a hotel that's every bit as impressive as its setting. Hotel Schweizerhof belongs to the same family as the fantastically luxurious, fantastically stylish La Réserve Paris, and like its Parisian sister, it combines haute-luxe comforts and boutique-hotel good looks in equally generous measure.
The Chedi Andermatt
Andermatt, Switzerland
You wouldn't know it by looking at the storybook-style mountain scenery, the adorably tiny ski cottages, or the steam trains chugging through the valley, but Andermatt was one Swiss ski resort in need of a facelift. The problem wasn't aesthetic as much as historical: Andermatt is as pretty as any Alpine village, but it was also occupied by the military for a hundred years, complete with firing range and barracks to house 1,000 soldiers. Change isn't easy. But sometimes an outsider — in this case, the Egyptian-born developer Samih Sawiris — is the right person to take on the challenge. The result is the sophisticated and ecologically friendly Chedi Andermatt resort, the first European hotel from the Chedi group, a luxury brand that's well-established in Asia.
Kulm Hotel St. Moritz
St. Moritz, Switzerland
There are other luxury hotels in St. Moritz, but the Kulm can credibly claim to be the original. It was the first, at any rate, dating back to 1856, and if certain others are perhaps more recognizable, it's nothing to do with the merits of the place. This is as fine an Alpine five-star gets: have a look at the view from the balcony over the lake and tell us if you don't agree.
Walch's Rote Wand Gourmet Hotel
Lech am Arlberg, Austria
Tucked away high in the mountain state of Vorarlberg, Austria's westernmost state, is the resort village of Lech am Arlberg, which is that most unusual variety of ski town: it's actually a proper town, founded not during the 20th-century ski boom but by Swiss migrants during the 14th century. And here you'll find a most unusual resort inn, the Walch's Rote Wand — a classic centuries-old Alpine inn, which beneath its absolutely traditional surface has been cleverly modernized, renovated in a light, contemporary style.
Opus Hotel
Vancouver, Canada
In a perfect world Vancouver might have a half-dozen hotels like this — but in the real world we've got to make do with just one. Opus Hotel Vancouver is, first of all, quite possibly the best-located hotel in town — its Yaletown neighborhood is full of life, packed with hip restaurants, cafés, galleries, and shops, and has a visual character that's far more appealing than Vancouver's central business district. And this character includes the Opus itself, a stylish contemporary structure whose brick-fronted facade lends it an extra measure of inviting warmth, a hint at what's inside.
Schloss Elmau Luxury Spa Retreat & Cultural Hideaway
Elmau, Germany
They've got Alps in Bavaria too, you know. Come winter, Schloss Elmau finds itself immersed in the kind of snowy wonderland that the Swiss might like to believe they've got exclusive rights to. But from the name of the place you can tell it's a slightly different sort of ski hotel — it's not every alpine resort that can credibly claim to be a "cultural hideaway."
Azur
Queenstown, New Zealand
The whole point of New Zealand, from an outsider's perspective, is the outdoors — there's city culture there, of course, but what's worth going on and on about are the natural gifts of the place. So a hotel like Azur plays to all its location's strengths; it's urbane and sophisticated, just a few minutes from the center of Queenstown, but mostly it's just immersed in natural splendor, with views of Lake Wakatipu and the Remarkable mountain range, and easy access to all the activities, from water sports to heli-skiing, that both entail.
Experimental Chalet
Verbier, Switzerland
Barely ten years ago the original Experimental Cocktail Club took Paris by storm, and what began as a liquor-fueled labor of love soon snowballed into bars, restaurants, even hotels — a full-spectrum hospitality brand. Now the Experimental Group's urban hotels — two in Paris and one in London — are joined by the Experimental Chalet, in the Swiss Alpine village of Verbier.
Inn at Thorn Hill
Jackson, NH
The Inn at Thorn Hill, a luxury hotel and spa in the woods of northern New Hampshire, is nothing if not relaxing. Each of the suites and rooms of the main building has its own unique style and layout, but all feature two-person whirlpool bathtubs and gas fireplaces. Guests in need of more space and privacy may also choose from a pair of charming independent cottages, while a larger group may prefer the historic carriage house, adjacent to the main building, whose six rooms can accommodate up to twelve guests. The spa provides a sauna as well as a generous menu of beauty treatments, while the hotel's Dining Room serves upscale American cuisine, alongside a tavern with a fantastic selection of classic cocktails, wines, and draft beers.
The Woodstock Inn & Resort
Woodstock, VT
Vermont may have a reputation for low-frills, homespun charm, as does the word Woodstock, with its hippie-era associations. But this is an entirely different Woodstock, both literally and figuratively. The Woodstock Inn, in the Vermont town of the same name, was founded by Laurance Rockefeller — in 1969, ironically enough — and though it's recently undergone a thorough renovation, it's stayed true to its aristocratic spirit: this is one of the most elegantly luxurious hotels, not only in Vermont, but in the whole of the Northeast.
Le Grand Bellevue
Gstaad, Switzerland
The Swiss Alpine resort of Gstaad is known as the winter destination of choice for the international jet set, and arguably it's been a little too successful in living up to its reputation — luxury brands are everywhere, and the prevailing vibe is one of extravagant ostentation. Le Grand Bellevue, true to its name, is certainly grand; it's one of the original Big Four luxury hotels in town, and its century-old exterior is as elegant and finely wrought as ever. But once you're through its doors, you'll find a surprise — though unapologetically high-end, Le Grand Bellevue is a luxury hotel of rare tastefulness, and compared to the rest of Gstaad, it's positively understated.
The Capra
Saas-Fee, Switzerland
Even by the lofty standards of Swiss alpinism, the village of Saas-Fee is something else. "Pearl of the Alps" might seem a confusing nickname until you plop yourself in the heart of this gabled, car-free hamlet, from whose perspective the surrounding snow-capped four-thousanders distinctly take on the aspect of an oyster's lip. Ski resorts around here have embraced intimacy in size and scope — rather than compete with the grandeur of the mountains, they take pride in a humble familiarity with the land. Snow globes rather than glow snobs, if you will. Into this elegant tableau we welcome a relative newcomer: The Capra Saas-Fee.
Nira Alpina
St. Moritz, Switzerland
If a hotel in Surlej, Switzerland wanted to indulge its quaint side, all the ingredients are in place: the alpine village is nestled in the picturesque Engadin Valley, offering an unobstructed view down the mountain pass to Lake Silvaplana. Here, the sun is shining almost every day of the year, the climate is dry and pleasant, and hardy pleasure-seekers put skis to slopes in winter and bikes to trails in summer. Thankfully, Nira Alpina eschews chalet kitsch in favor of modern construction defined by glass and locally sourced timber. After all, Surlej is just a few minutes' drive from St. Moritz, the next lake up the road — presumably its visitors are no strangers to contemporary architecture and design.
l'Armancette
Saint-Nicolas de Véroce, France
It's an unusual combination: a truly vast ski resort and a genuinely small — and genuinely high-end — hotel. L'Armancette finds itself in the village of Saint-Nicolas de Véroce, which is connected by a ski lift to the Evasion Mont-Blanc network of slopes. As convenient as it is, what's remarkable about L'Amancette is the combination of classic luxury and modern boutique-hotel style that lies behind its classic Alpine-chalet facade.
Faloria Mountain Spa Resort
Cortina d'Ampezzo, Italy
Cortina, home of the 1956 Winter Olympics, has long been one of Italy's most famous ski towns, and Faloria has long been one of Cortina's most famous hotels. But it's only now, after a complete redesign at the hand of architect Flaviano Capriotti, that the Faloria Mountain Spa Resort ascends to the highest levels of contemporary luxury hospitality.
Lumière with Inspirato
Telluride, CO
It may still be the most charmingly low-key of Colorado's major ski resort towns, but that doesn't mean Telluride hasn't gone upscale; it's just that it's done it in a charmingly low-key way. Lumière with Inspirato combines boutique-hotel good looks with distinctly residential comforts, and its position in the enclave of Mountain Village affords a measure of seclusion from the town, as well as ski-in/ski-out access to the famous slopes.
Gstaad Palace
Gstaad, Switzerland
If you're familiar with the Swiss Alps, you don't need to read any further: the Gstaad Palace name tells you more or less all you need to know. Gstaad is one of the most exclusive ski areas in the world — Gstaad, the very same that Ernest Hemingway wrote about so lovingly during the Paris years, the one where Elizabeth Taylor spent Christmases in the Sixties — and this landmark hotel is a proper palace, a historic one that recently celebrated its hundredth birthday. Let your imagination run wild. Whatever you're picturing is probably about right. Truffle fondue, charming wood-vaulted ceilings and glittering chandeliers, champagne by the fireside, cheese plates at La Fromagerie, dressing for dinner.