Morocco's labyrinthine medinas were built to slow and confuse invaders. But what was once an inconvenience for ancient attackers is now a desirable feature for modern travelers.
Most of us associate Moroccan cities with their medina quarters: walled labyrinths in which curious explorers can find all sorts of palaces, mosques, fountains, and vendors. Legend says they were deliberately built to slow and confuse invaders with ultra-narrow passages and illogical twists. But what might have been an inconvenience for ancient attackers is now a desirable feature for modern travelers who are actively hoping to lose themselves in these ancient streets.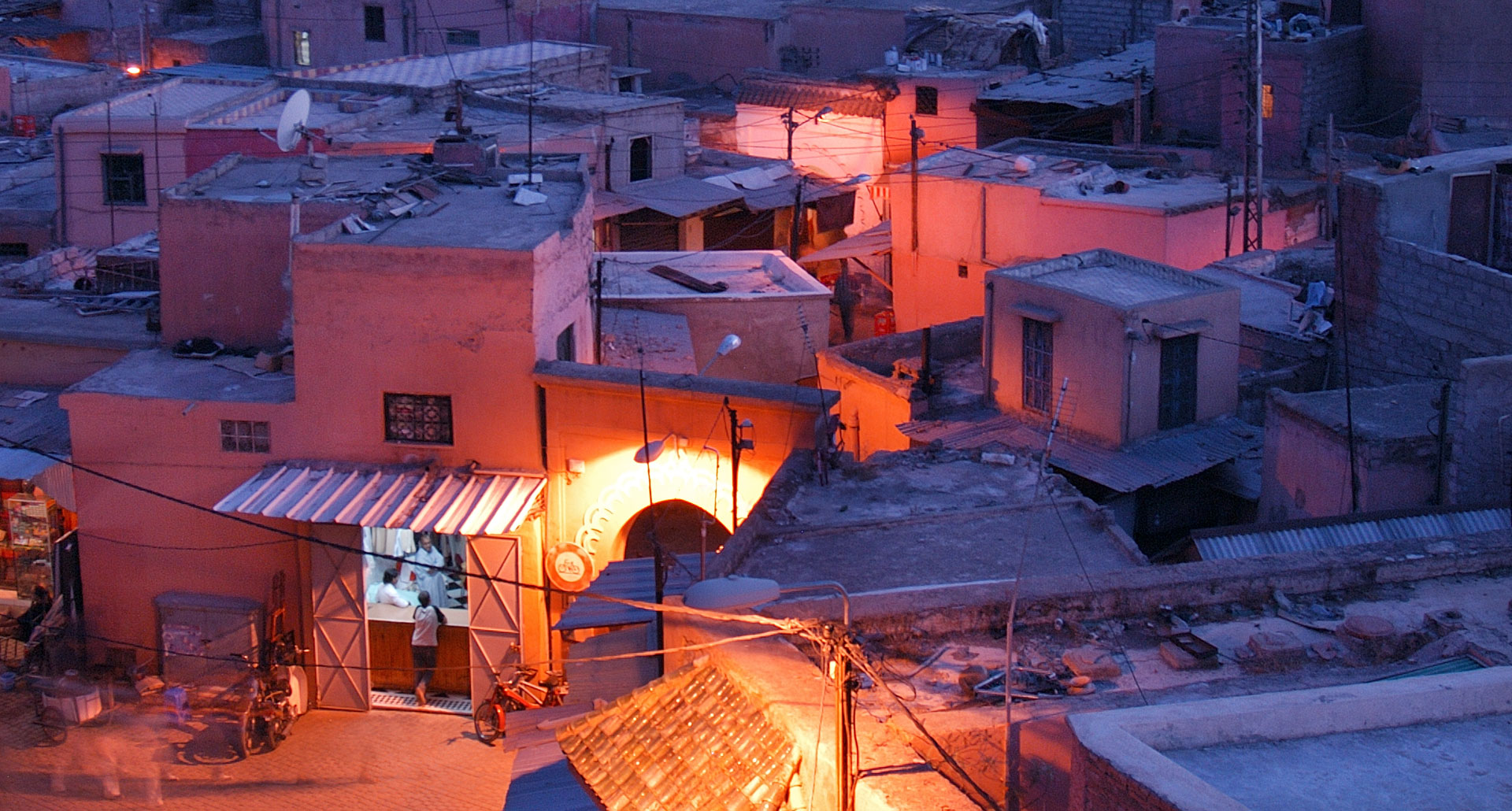 Morocco's cultural heritage offers some of the deepest historical roots in the Greater Maghreb. A long procession of rulerships has left a legacy of distinct design influences, with the buildings, street plans, and décor all telling the tale of a past rich in shifting borders and blended traditions.
The riad — from the Arabic ryad, meaning "garden" — is the quintessential Moroccan residence, ensuring both privacy and cooler temperatures with an interior courtyard. Stately and comfortable, they took the concept of the Roman villa and adapted it to the region, emphasizing inward meditation in form and function.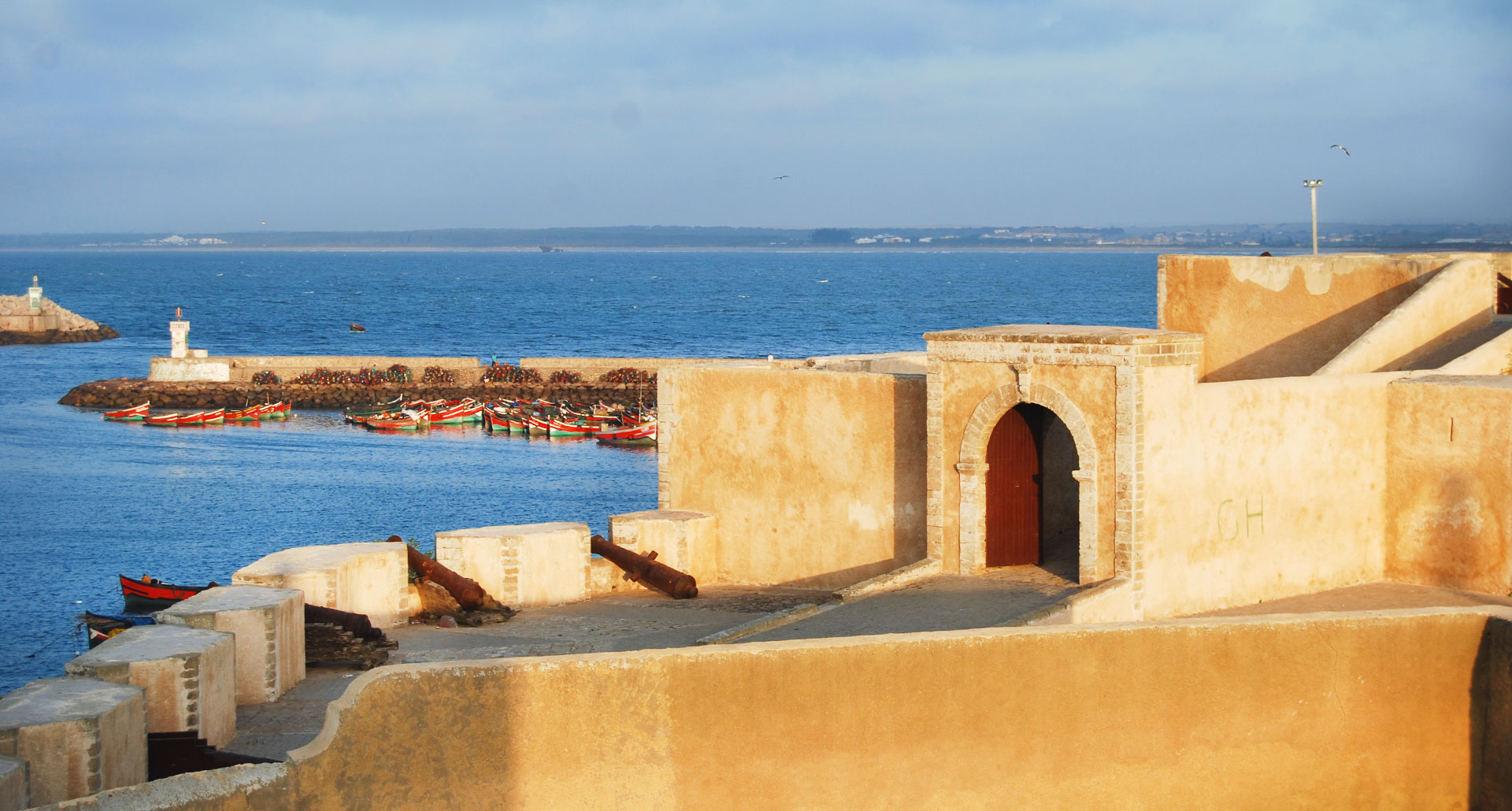 French building regulations have had a widespread effect, mitigating quick urbanization at the turn of the century with height restrictions, flat roofs, private balconies, and space set aside for courtyards and gardens.
Islamic symbology and climate control are two central touchpoints of Moroccan interior design; trademark features often serve deeper purposes than mere ornament. Fountains, for example, represent paradise and facilitate ritual ablution while also relieving thirst and operating as civic monuments.
Morocco's vivid color palette is often the most memorable design aspect for the first-time visitor. Powerful symbolism is key: blue for the heavens and protection from evil, white for morality and luck, red for fertility and a happy marriage. These meanings and many more suffuse the walls, textiles, accents, and personal effects of the populace.
Hoteliers the world over owe a debt of gratitude to Ibn Battuta, a 14th-century Moroccan scholar and one of the most renowned travelers of all time. He ranged over the medieval Islamic world and beyond, even going as far as China, chronicling his prodigious travels in accounts that are still consulted.
The Hotels
We might've mined Casablanca for a pun, but there's more to Morocco than its largest metropolis, especially when it comes to hotels. The country encompasses more than 1,100 miles of coastline, the thrilling Atlas and Rif mountainscapes, the starkly gorgeous Sahara, and bustling cities like Fes and Marrakech. In other words, you should stay awhile.
Riad Myra
Fes
Fes's painstakingly restored riads are justly things of legend, and Myra is no exception. The idiom is firing on all cylinders here: ornately filigreed trappings, a pristine courtyard with a marble fountain for outdoor dining, a shrine-like hammam to ease away the day's exertions, and a terrace in mesmerizing tile from which you can survey the medina to your heart's content.
Karawan Riad
Fes
For a saucier take, Karawan capitalizes on its past as a 17th-century Maqfia harem-palace, every brocaded and carved element a masterpiece of labor-intensive craftwork. It's arty, too, in terms of both physical objects adorning the spaces throughout and a subtly contemporary eye for palette and pattern balancing. This is true Moroccan poise.
Riad Fès
Fes
Fear not, they live up to the audacious name — and living it up riad-style is lofty indeed. Trust the owner, an accomplished architect, to stress the details, here an obsessive catalogue of stone, plaster, wood, glass, and tile, all coaxed into a knockout visual display. And unlike most riads, this one boasts a full-service restaurant of extraordinary quality. Tuck in, everything's good.
Le Jardin des Douars
Essaouira
Essaouira, for the uninformed, is Morocco's Atlantic coastal jewel, less of a tourist magnet than Marrakech and the better for it. Le Jardin des Douars, a short jaunt inland on the Oued Ksob river, is a classic ksar (a North African castle of sorts) repurposed as an utterly serene boutique. Go ahead and linger over the French-inflected local cuisine and a second mint tea; they won't find you here.
Villa de l'O
Essaouira
And this little villa situates you in the center of Essaouira's action, as it were, bordering the medina within the old city walls. The French-colonial décor blends beautifully with the wistful seaside locale, a revelation in sumptuous antiques and bespoke furnishings. The ideal staging ground for a lost medina weekend.
La Sultana Oualidia
Oualidia
Oualidia in some ways recalls certain Mexican fishing villages gone boutique; the locals have long treasured it as a sleepy, blissful counterpoint to Marrakech's high season. With any luck it'll stay that way, and with any luck you'll stay here at La Sultana, fronting its famous lagoon, drinking in the charm of its rustic, sun-dappled stone walls.
L'Iglesia El Jadida
El Jadida
Might as well make the hotel as interesting as the journey: why not stay in a converted Catholic church en route to Casablanca? El Jadida walks a fascinating line between Portuguese and Moroccan traditions, a drama played out in miniature within the hotel's breezy, high-ceilinged layout, a love child of Lisbon and Marrakech.
Kasbah Tamadot
Atlas Mountains
There's no avoiding Marrakech in the final estimation, but approaching from the south lets you stay at Richard Branson's kaleidoscopically ravishing estate. It's closer to the Atlas Mountains, firstly, and it's flawless in terms of privacy, a meticulously landscaped retreat in which guests wander in awe from infinity pool to hammam to terrace. The city can wait.
Amanjena
Marrakech
Or not, if Aman is involved. Ed Tuttle's architecture conveys a humbling, almost de-Chirico-esque scale and timelessness, smoothly wearing its Moorish influence with tranquil, unflappable elegance. As they've done before and doubtless will do again, these folks know how to blend absolutely top-tier luxury service with a well-conceived sense of place. This is the place to be.
L'Hôtel Marrakech
Marrakech
Jasper Conran, onetime designer for Princess Diana, oversees this overseas outfit in the Bab Doukkala district. Just five suites makes for a peaceful and private stay, and moreover they allow Conran's design vocabulary to truly stretch out, matching statement-making antiques and wall treatments with soft, white, lantern-lit backdrops. It's a warm, exquisite composition to return to after probing the old city.
Fellah Hotel
Marrakech
It's a bit off the beaten path, true, but Fellah makes up for the distance with a foothill-village affect and an inventive design sensibility combining clean modern lines with artisan conversation pieces. More, it regularly hosts artists and academics via a residency program, all drawn to its UNESCO-recognized research library, a comprehensive collection of materials on aesthetics. You'll leave relaxed but by no means bored.